CIADI's new wind tunnel testing course blows away expectations
Concordia hosted a delegation of aircraft specialists from NASA and beyond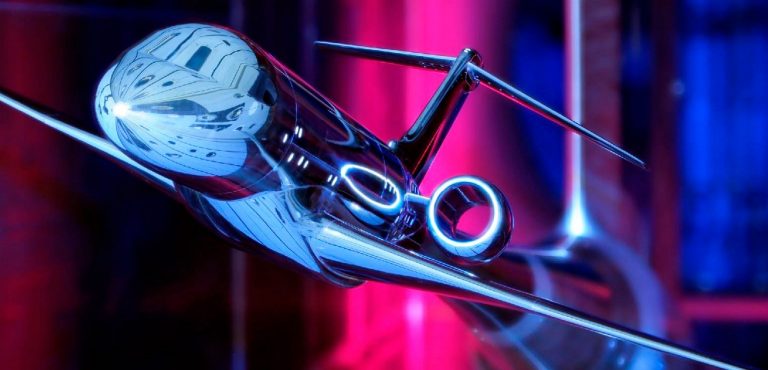 When it comes to designing aircraft, wind tunnel testing is a crucial step. Yet education courses that focus on this aspect of aerospace engineering are hard to find.
To address the need, the Concordia Institute of Aerospace Design and Innovation (CIADI) and the Canadian Aeronautics and Space Institute (CASI) partnered to run a three-day course in wind tunnel testing in late August.
The debut course received an enthusiastic turnout that blew away expectations.
"We had 22 people from NASA — a robust delegation — plus 16 participants from academia and industry across three countries," says Luis Rodrigues, director of education at CIADI.
"Turnout was so good we had to move to a bigger room on campus."
Back by popular demand
Encouraged by participant feedback, CIADI and CASI plan on running another course at the end of summer 2020.
"We won't cover wind tunnel testing again so soon. We'll focus on another topic," explains Rodrigues, professor in the Department of Electrical and Computer Engineering at the Gina Cody School of Engineering and Computer Science.
"We hit upon the best time of year — right after summer vacations are over and before everything gears up for fall."
The wind tunnel training was part of Summer@Concordia's flurry of activities, which will return next year. Industry veterans Steve Zan, retired director of aerospace at the National Research Council Canada (NRC), and Hany Sadek, an aircraft design consultant at AeroSciences Consultants and retired senior engineering advisor at Bombardier, created and delivered the curriculum.
"This is the first time, to our knowledge, that a course addresses wind tunnel testing from two points of view: that of the aircraft designers — the users; and the wind tunnel facilities engineers — the providers," says Sadek.
"Aircraft designers benefit from a better understanding of wind tunnel capabilities to provide high-quality test results. Wind tunnel engineers benefit from a better understanding of the aircraft design process and how the test results are used to validate the aircraft design."
Zan adds that the course is underpinned by the practical themes of cost, quality and scheduling.
Participants from NASA were thrilled with the content and the discussions.
"Our 17 wind tunnel engineers and researchers got a lot out of the course," reports Stephen Helland, aerosciences evaluation and test capabilities associate portfolio manager at NASA.
"It was intelligently organized, starting with a customer or airframe designer's perspective, moving through testing and touching on flight certification. The tour of the NRC in Ottawa was a great way to cap off the week of learning."
---