50 years after Apollo 11, experts look to the future of aerospace
Concordians explore the impact of the lunar landing on current research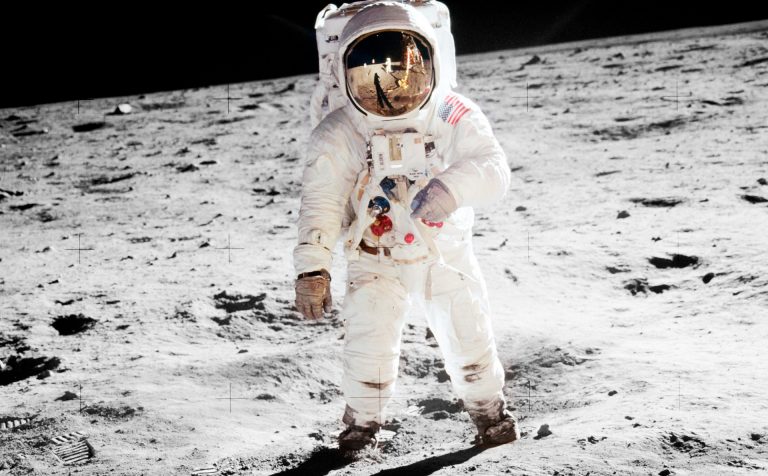 July 20 will mark half a century since an astronaut first stepped on the moon and left the world breathless at the sight of a new frontier. To mark the occasion, Concordians are asking, what comes next?
Launching Apollo 11 in 1969 took more than 400,000 NASA employees, including technicians, systems engineers and scientists. But only Commander Neil Armstrong and his two-man crew of Michael Collins and Buzz Aldrin rocketed into space.
While Collins orbited, Aldrin and Armstrong landed the lunar module, Eagle, on the moon's surface at 20:17:40 UTC on Sunday, July 20, 1969. The landing was a feat of scientific discovery with a profoundly human element.
'One of humanity's most impressive feats'
For the millions of people watching at home, the Apollo 11 mission became a personal milestone passed down to the next generation through storytelling. For 24-year-old Concordia student Mary Grace Kalnay, the 50th anniversary brings up shared family memories.
"I can still remember the stories I was told growing up about my parents watching the Apollo 11 moon landing, surrounded by extended family, on a colour TV that was assembled just for the occasion," she says.
"They thought, 'If we can put a man on the moon, we can do anything.' While I was not around for that moment in history, I can't help but feel that same sentiment today."
The legacy of the event holds considerable significance to Kalnay, who studies aerospace engineering at the Gina Cody School of Engineering and Computer Science.
"For me, the Apollo 11 moon landing represents one of humanity's most impressive feats. While the anniversary of the landing celebrates what has been achieved, it also motivates what is yet to come."
When she's not in class, Kalnay is also the project manager of Space Concordia's spacecraft division, where she practices her creativity and hands-on learning.
"I have the opportunity to hone my craft by directly contributing to a real space mission. Every day I wake up excited to work on our satellite!"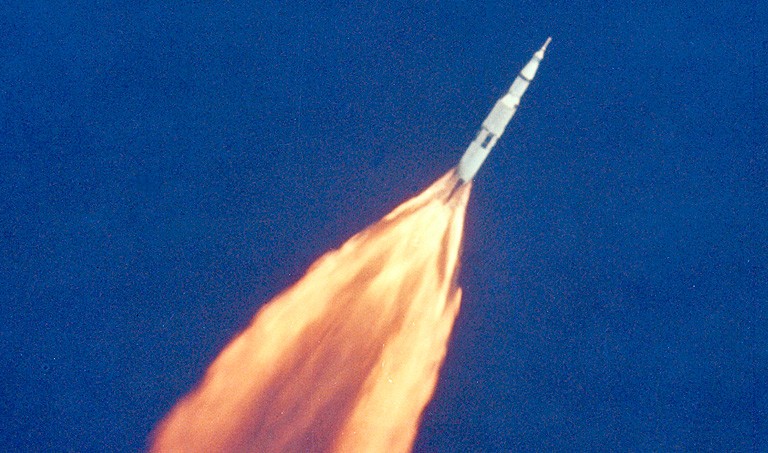 I am very excited to see what the next 50 years of space exploration will hold
While looking to the future is fundamental to innovative thinking, revisiting and celebrating historical moments invigorates a new generation of engineers.
"Events like this propel us to believe in our capability as a society and encourage us to continue pushing the boundaries of science and exploration," Kalnay adds.
"I am very excited to see what the next 50 years of space exploration will hold, and particularly the role women in STEM will have in it."
For Yong Zeng, a professor in the Concordia Institute for Information Systems Engineering (CIISE), the anniversary is both nostalgic and emboldening.
"I was a child then," he says, laughing. "Like most kids at the time it made me want to become an astronaut when I grew up! If I can sum up what that event taught me, it was that what we can reach depends on how far we can dream."
Now, as artificial intelligence advances, Zeng believes that the breakthrough of the next generation will be extending the frontiers of the human mind and expanding creative capacity with new methodologies and interdisciplinary research.
Unlocking creative potential with design thinking
Zeng is the NSERC Co-Chair in Aerospace Design Engineering (NCADE). He and his team aim to understand and improve the creative design process as it relates to aerospace engineering.
Their research connects diverse disciplines, including engineering design, computer science, neurocognitive science, mathematics and epistemology into a new design theory and methodology called environment-based design.
"If I ask you to design a chair, you might first think of what a chair looks like. But perhaps you should first look at the environment that will interact with and impact the chair," Zeng explains.
The NCADE has developed effective experiential learning programs that expose students to various aspects of the aerospace industry. Within its mandate, Zeng concentrates on applying design research to unleash students' creative reasoning abilities.
Zeng is re-examining the existing knowledge and workload of students in aerospace design and developing innovative methodologies to overhaul the curriculum and design capacity. He hopes to shorten the training time for new graduates to be capable aerospace design engineers, ultimately accelerating progress in the aerospace industry.
'Concordia nurtures the genesis of innovative ideas'
Concordia's investment in experiential learning and innovative teaching models in aerospace design is showing professional promise in students like Kalnay.
"My passion for all things space will undoubtedly lead me to work in the space industry. Concordia's Aerospace Engineering Program allows me to develop practical skills both inside and outside the classroom," she says.
"With a love for both technical and functional challenges, I hope to try my hand at systems engineering and project management for future spacecraft missions, and beyond."
Zeng says Concordia's flexibility and open-mindedness allow it to provide students and researchers with "a modernized environment that nurtures innovative ideas."
More importantly, while engaging in the combined sense of daring and discipline that put astronauts on the moon 50 years ago, the next generation of aerospace engineers is also focused on safety and social responsibility.
As the advent of the fourth industrial revolution challenges boundaries between human and machine, ethical inquiry is critical to protecting a sense of human purpose.
"With new realities come new value systems," says Zeng. "We need to remain responsible and ethical by making sure that we don't remove humanity from the process."
Find out more about Concordia's Mechanical, Industrial and Aerospace Engineering Department.
Space Concordia is recruiting members for its divisions! This is your chance to make your mark. Space Concordia is open to ALL Concordia students interested in challenging space and aerospace projects. Register here!
---