Concordia professor receives $1.1M for collaborative research with Indigenous-led youth programs
Natasha Blanchet-Cohen is among 4 research co-chairs who will help carry out the 2030 Quebec Youth Policy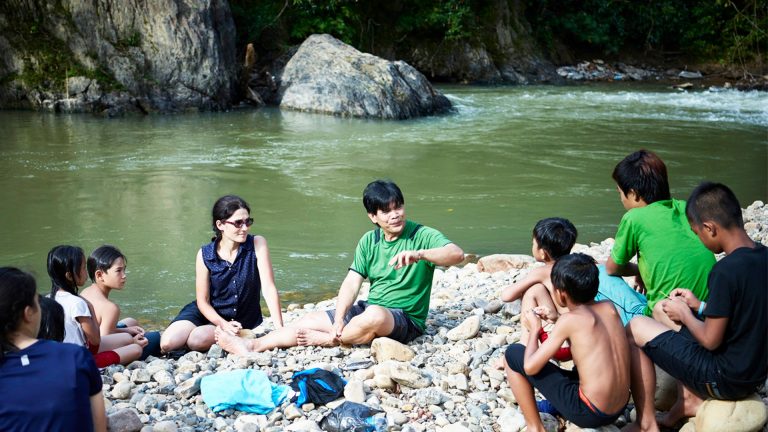 Natasha Blanchet-Cohen, associate professor in Concordia's Department of Applied Human Sciences, has been awarded $1,115,440 to be part of a research chair network created by the Fonds de recherche du Québec – Société et Culture (FRQSC) and the Secrétariat à la Jeunesse de Québec.
Blanchet-Cohen is also the graduate program director for Concordia's youth work diploma.
The name of the new project is Chaire-réseau Jeunesse : Les parcours vers l'autonomie et l'épanouissement des jeunes dans une société en transformation (Youth Network Chair: Pathways toward youth autonomy and fulfilment in a transforming society).
"Concordia has a long and rich history of participatory research and experience-based learning, and the fact that professor Blanchet-Cohen, in her capacity as an advocate for Indigenous representation, has been named as a Youth Network Chair indicates that this remains true," says Christophe Guy, Concordia's vice-president of Research and Graduate Studies.
"With expertise such as hers, our university is making strides in recognizing the long history of Indigenous peoples within the traditional territory in which Concordia is situated. As such, we support the Government of Quebec's work to underline the importance of research in building frameworks for community participation, including in decision-making processes and governance structures."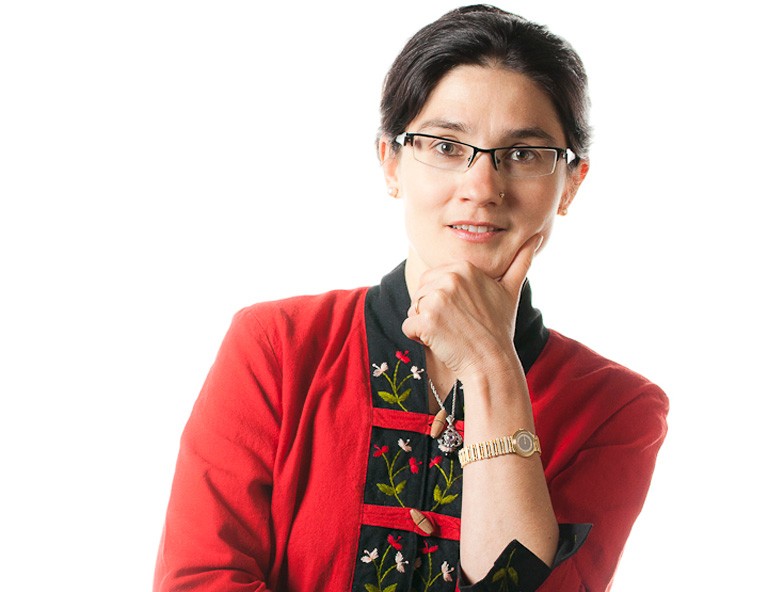 Natasha Blanchet-Cohen | Photo by David Ward
Four Quebec co-chairs will split $4.5 million in funding over six years in the areas of health and well-being; education, citizenship and culture; employment and entrepreneurship; and First Nations and Inuit youth.
With her expertise in the development of collaborative research with Indigenous community organizations around youth issues and rights-based and culturally responsive services and programs, Blanchet-Cohen will lead the Indigenous stream.
Martin Goyette of École nationale d'administration publique, Sylvain Bourdon of Université de Sherbrooke and Maria Eugenia Longo of Institut national de la recherche scientifique will, respectively, head up the other three areas.
A much-needed opportunity
The Youth Network Chair was created in order to activate the 2030 Quebec Youth Policy, an initiative designed by the Government of Quebec to mobilize and engage 15 to 29 year-olds in shaping the future of the province. Blanchet-Cohen notes that the network brings together 79 co-researchers and 42 collaborators from 14 universities and 52 social and government partners.
The First Nations and Inuit programming will support Indigenous youth organizations that promote action research-based strategies as a means of informing public policy. The team also includes Concordia professors Elizabeth Fast, from the Department of Applied Human Sciences, Louellyn White, from the School of Community and Public Affairs, and Mark Watson, from the Department of Sociology and Anthropology, as well as members of the Office of Community Engagement.
They will work to strengthen the autonomy and capacity of Indigenous youth by ensuring that research data represents the social, political, cultural and economic realities of First Nations, Inuit and Métis youth.
"The Indigenous stream is a much-needed opportunity to bring together an incredible team of researchers, Indigenous community organizations and youth to decolonize research and co-create in ways that recognize the unique realities of Indigenous youth," Blanchet-Cohen says.
In her work, Blanchet-Cohen typically uses action research and developmental evaluation, which deliver feedback on how an intervention fits within the broader system it's trying to affect. This is a way of creating spaces to engage young people and communities to assess their own realities, and she uses this knowledge to inform future action.
She hopes her participation in the Youth Chair Network will contribute to strengthening the capacity of communities to support Indigenous young people.
Although Blanchet-Cohen will lead one of four streams, she notes that the co-chairs will work together to find synergies between their respective themes and identify points of collaboration.
Learn more about Indigenous topics, courses, research and projects at Concordia.
---