Celebrate and learn about Indigenous cultures during Rock Your Mocs week. Participate on social media using #CUrockyourmocs and #RockYourMocs.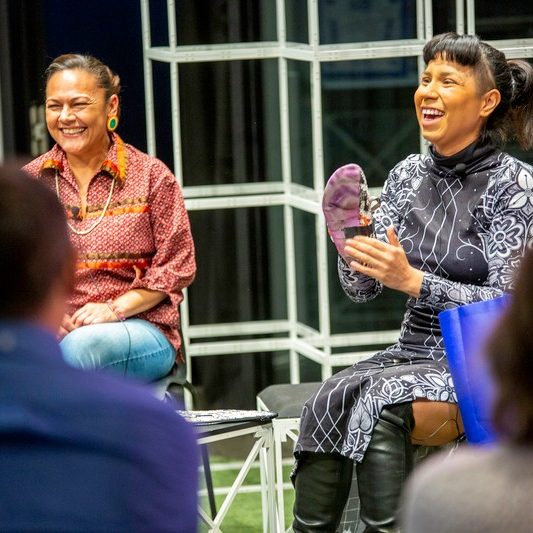 About Rock Your Mocs
Rock Your Mocs is an annual week-long campaign starting November 14 that promotes cultural pride by encouraging Indigenous peoples to share their stories through posting photos of their moccasins. It's an opportunity for the Concordia community to learn about the diversity of Indigenous peoples and support local Indigenous communities. Join the celebration on social media using #CUrockyourmocs and #RockYourMocs.
On November 15th, join us for Rocking Those Mocs: Respect and Cultural Appropriation, a panel discussion that invites Indigenous community members to share their thoughts on the creation, celebration and appropriation of moccasins and culture.
Dr. Bimadoshka Pucan
Dr. Bimadoshka Pucan, who is Saugeen Anishinaabeg, started working at Concordia as an assistant professor on July 1, 2020.
Wearing moccasins empowers her because, she says, "My mocs are deadleh! I am deadleh!"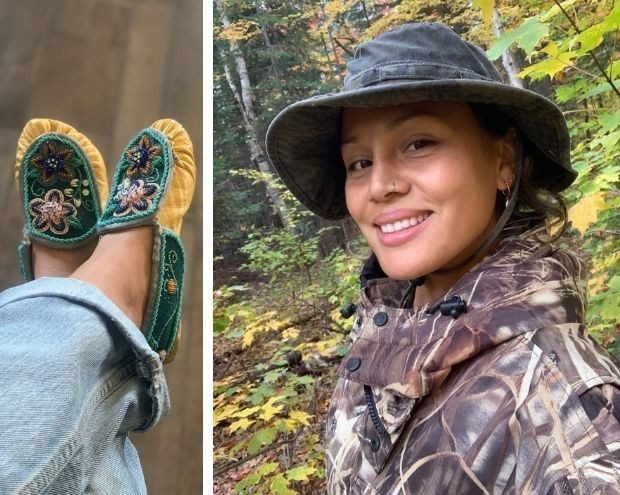 Brooke Rice
Brooke Rice is a Kanien'keha:ka graduate student, studying in the Master of Arts Individualized Program, Social Science: "Honouring the Gifts Our Ancestors Left Behind: Leading by Exemplary Kinnections."
She is also a Concordia alumni, having graduated with a BA in First Peoples Studies and Human Relations. Brooke made her own moccasins out of deer leather, ribbon, size 10-11-13 beads, velveteen and sinew.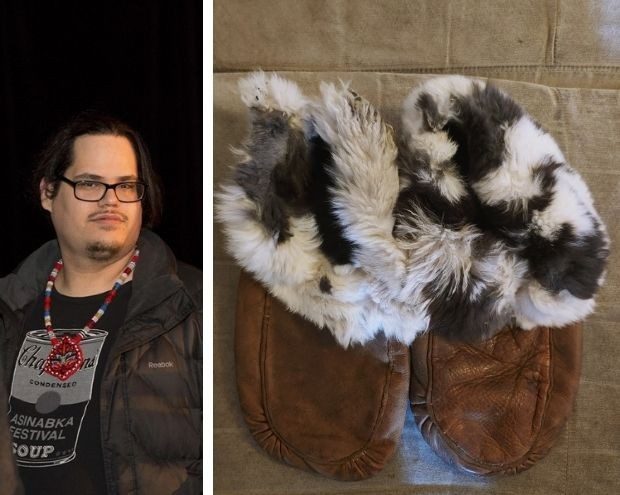 Craig Commanda
Craig Commanda is Anishinaabe from Kitigan Zibi. He is currently in his fourth year of his undergrad in Film Production. Craig made his own moccasins from Moose leather, rabbit fur and Sinew.
Dr. Elizabeth Fast
Elizabeth Fast is Manitoba Métis, born in St. François-Xavier. She is a tenured professor, Associate Professor in Applied Human Sciences and has worked at Concordia since 2015. Her area of research is land-based learning by and for Indigenous youth, centering urban, indigiqueer, trans and two-spirit youth guidance and experiences. Elizabeth made her own moccasins from moose hide and fox fur.