Engineering Design and Manufacturing Lab (EDML)
EDML is the heart of manufacturing in the Mechanical & Industrial Engineering department.
Designed with an emphasis on safety and efficiency, the EDML facility is divided into three areas:
Protocols are in place to establish a clear way for students, at all levels, to have the opportunity to work with professional industrial quality machinery.
Exposure and even access to advanced CNC and CMM machinery is possible!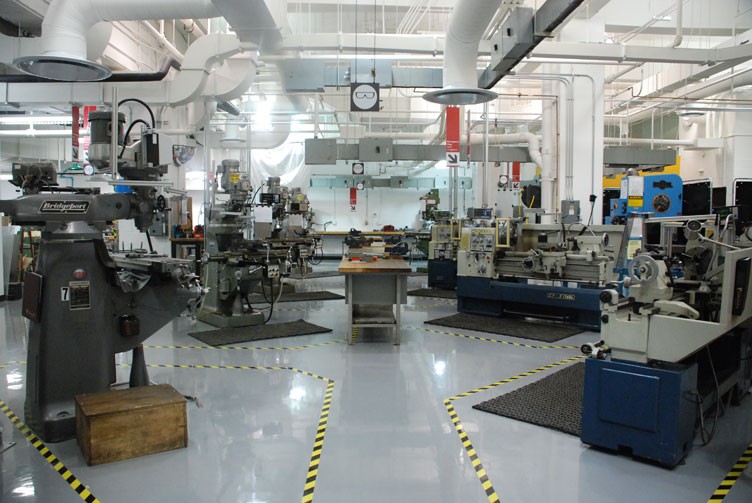 EDML. Click to enlarge.