One for the books: volunteer-run charity sets new record
Concordia EPIC Used Book Giveaway raises $5,127 for students
Stingers rugby players Luca Favasoli, Keyon Cyrus and Paul Lebeau, seen with co-lead volunteer Luke Quin (second from right), helped set up the event.
Some 2,000 Concordia students, faculty, staff and alumni donated $2 and more at the third annual Concordia EPIC Used Book Giveaway to raise $5,127 for the charity.
Held in the atrium of Concordia's J. W. McConnell Building on November 7 and 8, the major pop-up event offered each attendee up to 20 books at no cost. Thousands of books, ranging from math textbooks to romance novels, were up for the taking.
Organized by staff and student volunteers, the annual giveaway redistributes books that were unsold at previous Concordia EPIC Used Book Fairs.
"We're immensely grateful to have welcomed a record number of attendees at the giveaway. The desire to collect books and give back was palpable and inspiring," says Luke Quin, BA 07, senior communications advisor, University Advancement, and one of the event's lead organizers.
"Thanks to Concordia students, alumni and external community members, we gave new homes to some 20,000 books — a record number in the history of our giveaway."
Funds collected will go towards student bursaries and the Student Emergency and Food Fund.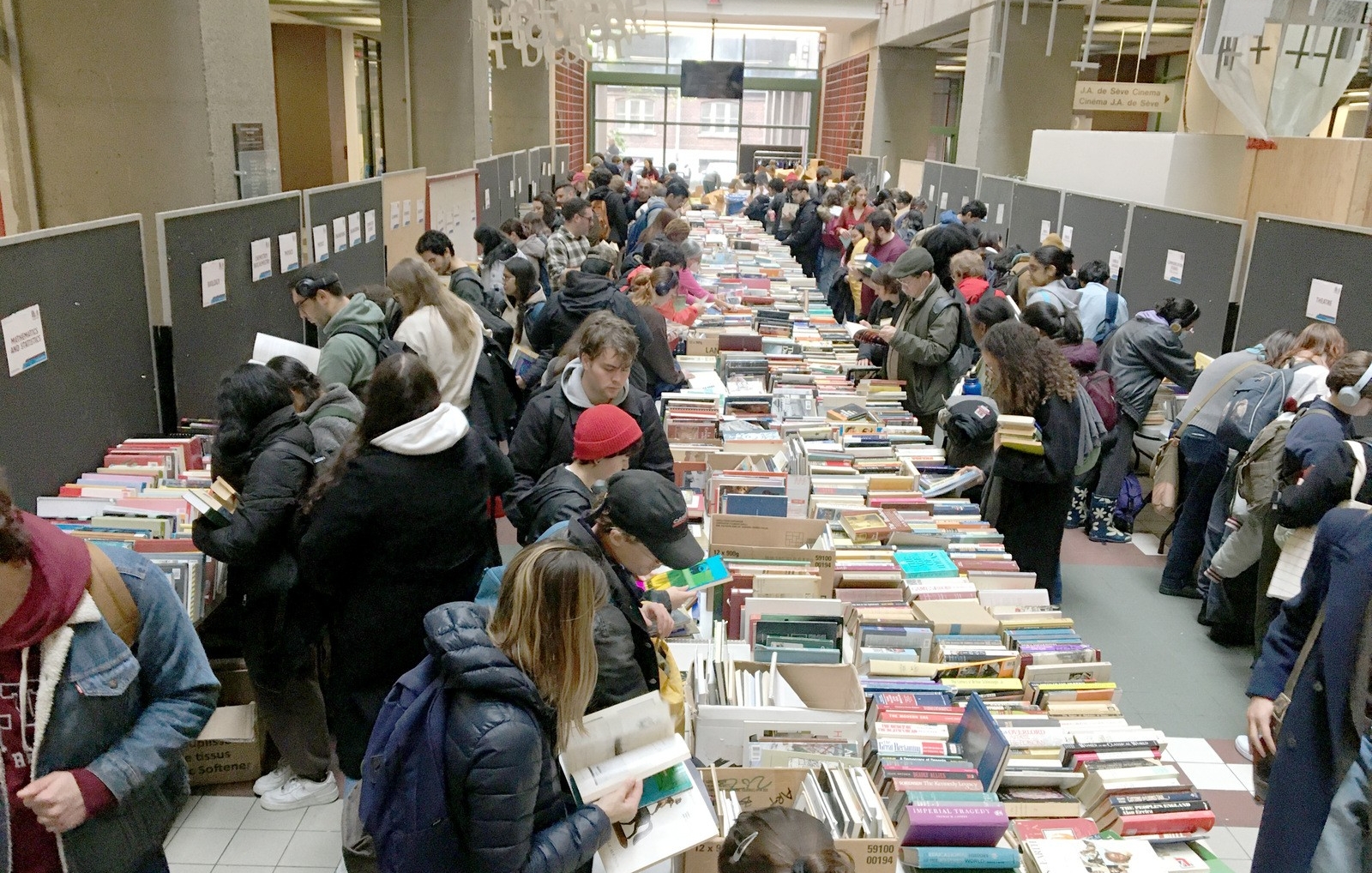 The volunteer-run Concordia EPIC Used Book Fair has raised $280,000 since it began two decades ago.
The massive giveaway was possible thanks to assistance from:
"I thank all the volunteers who, like clockwork, unpacked and displayed tens of thousands of books. I extend my special thanks to Jeanne Bisson, assistant to the president, and co-lead volunteer, who managed much of the logistics behind the operation," says Quin.
The next Concordia EPIC Used Book Fair will return in mid-March 2024. To learn how you can donate your books or volunteer your time, visit concordia.ca/bookfair.
---