'A gratifying way to leave a legacy': Meet alumnus and major donor Joel Lukaseder
Engineering graduate honours parents with $500,000 planned gift to the Campaign for Concordia
Joel Lukaseder, BEng 92
The suburban municipality of Pointe-Claire, Montreal, has been pivotal in the life of Joel Lukaseder, BEng 92, a civil engineering graduate and major donor to the Campaign for Concordia.
The historic community was an idyllic place to grow up, he admits. It was also where he fulfilled a lifelong dream of his mother, Ena Marie, after she received a terminal cancer diagnosis in 2004.
"The doctor told her to get her affairs in order because she wouldn't live to see Christmas," says Lukaseder, who made a $500,000 bequest to Concordia in 2017. "My brother Peter and I just thought, no, this is unacceptable."
A second medical opinion gave Ena Marie some optimism and time. Enough time, in fact, for her sons to pull off the extraordinary.
"My mom had always wanted to live in an English-style cottage," says the Edmonton-based Lukaseder, who managed major construction projects in Western Canada for two decades.
"Luckily, we had enough land that we could build it next to our childhood home."
The brothers broke ground in 2005 and Ena Marie watched as her dream home took shape.
"We moved her in that summer," says Lukaseder. "It was a way to give her hope. Also, how many kids get to tear down the house they grew up in and build a new one from scratch?"
Ena Marie passed away in 2007 at the age of 64. The brothers later sold the home to a neighbour, a bittersweet event that marked the end of a difficult period for the family.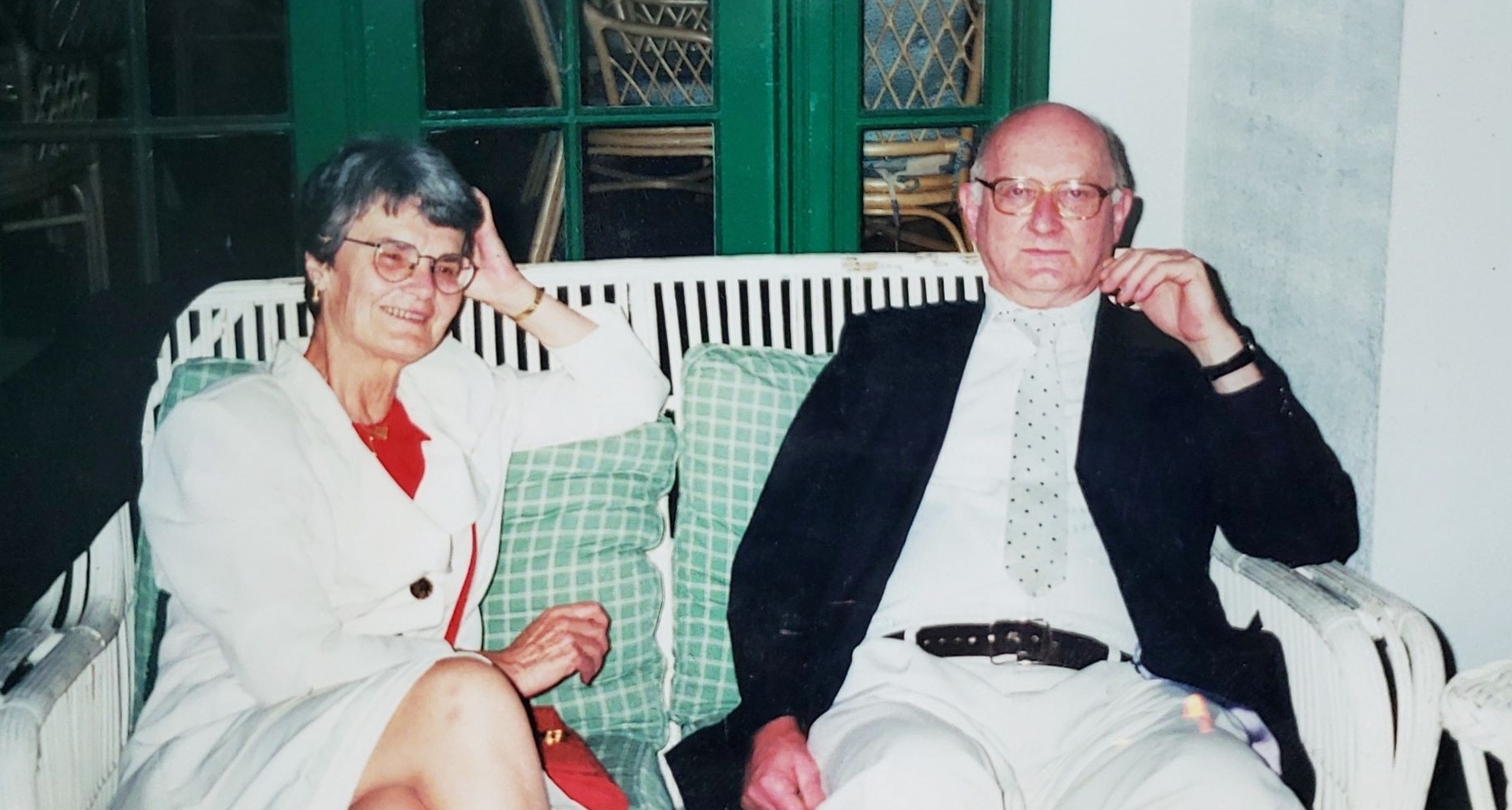 Joel Lukaseder's parents, Ena Marie and Julius Lukaseder, BSc 64
"My dad had also died at 64, the day after 9/11," says Lukaseder. "For months after I would fly to Montreal for four days at a time, to help my mother manage and then sell the family business. It was a heavy time."
'He liked solving problems'
Lukaseder's father, Julius Lukaseder, BSc 64, emigrated to Montreal from Germany as an infant. He attended Sir George Williams University before its merger with Loyola College, graduated with a chemistry degree and later met Ena Marie — one of the first women to graduate from a technical school in her native Shawinigan, Quebec — in a lab.
After Julius lost his job in the mid-1980s, both he and Ena Marie proved to be remarkably resourceful.
"He purchased a sanitation company in Pointe-Claire," recalls Joel Lukaseder. "He also got into the wastewater filtration and treatment business. And then to supplement some of that income, he warehoused and shipped lubricants for a company based out of Ontario.
"My dad knew how to keep busy. He liked meeting people and solving problems."
Ena Marie helped manage the businesses before she took a step back to care for her sons full-time.
After Concordia, Joel worked for his father and an uncle in Winnipeg before his move to Alberta. A successful career as a project coordinator and manager with the JV Driver Group took him to remote job sites across the region, from Grande Prairie to McArthur River, Saskatchewan.
The work was fun, despite the occasional dangers.
"I loved it," says Lukaseder. "It was boots on the ground, and the days went by fast. You weren't just stuck in an office, you were seeing things happening.
"I did a lot of stuff that I don't think I'd do anymore, like tank inspections on a crane 150 feet up. We also suffered through temperatures that were so cold everything had to be shut down."
'They were a real team'
Julius and Ena Marie quietly supported Joel from afar. They would not live, however, to see him rise to a senior corporate role with JV Driver, a position he held from 2010 until his retirement in 2017.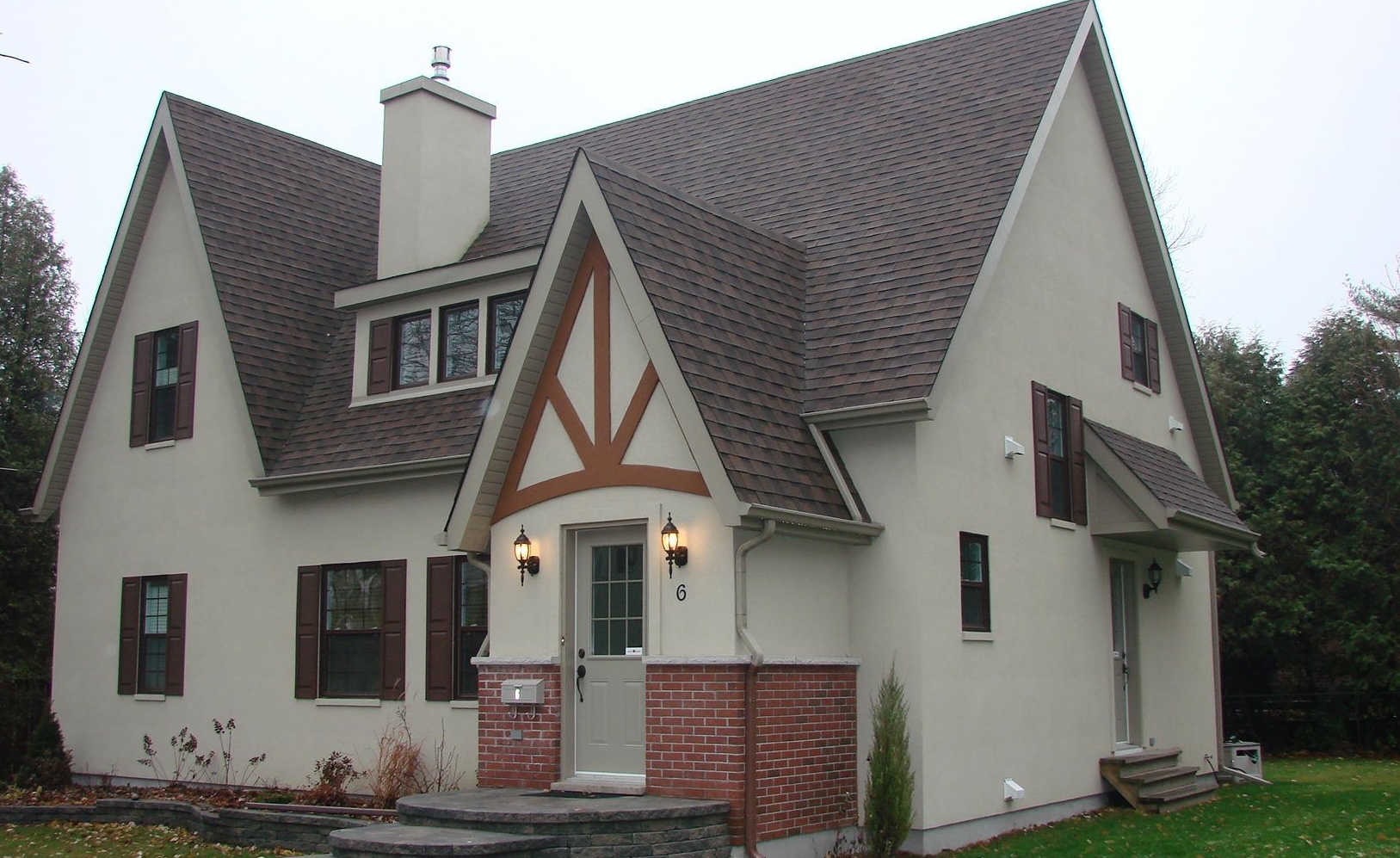 "My mom had always wanted to live in an English-style cottage," says Lukaseder.
"I know they were proud that I was experiencing a lot of different things," says Lukaseder. "But I remember my mom saying that you never, ever stop worrying about your kids."
Kids — or a lack of kids, rather — influenced Lukaseder's decision to give to his alma mater. He and his brother have stepchildren, but neither have children of their own.
Joel's $500,000 commitment to Concordia will provide $250,000 in bursary support for students at the Gina Cody School of Engineering and Computer Science and establish a scholarship fund for women in chemistry named after Julius and Ena Marie Lukaseder.
"They were a real team," says Joel Lukaseder. "They were very private, but I think they'd be honoured to have an endowment like this that will help so many students, particularly female students in science. It's a very gratifying way to leave a legacy and carry on the family name."
---