Strengthening ties with business and academic communities
Spotlight: John Molson School of Business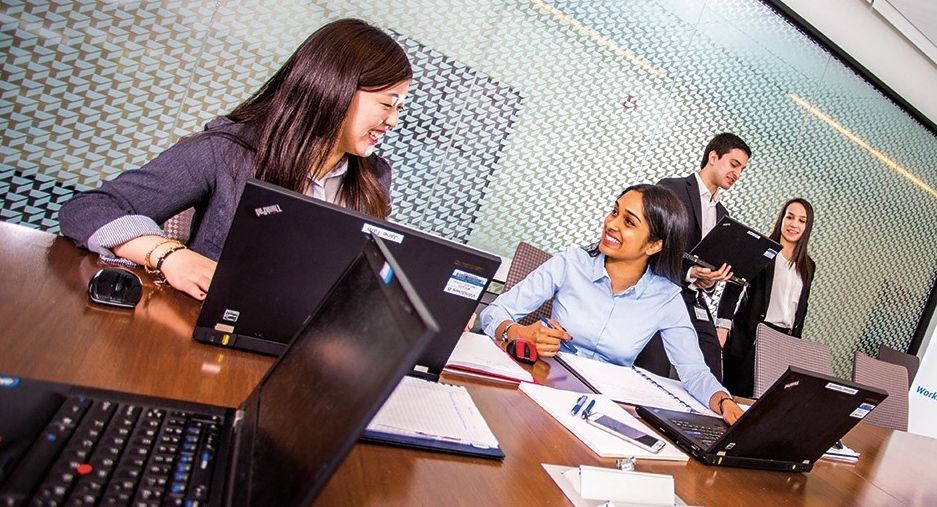 This past fall, the John Molson School of Business (JMSB) signed a partnership with Ivey Publishing to publish and distribute business cases written by the John Molson community to schools around the world.
Part of the University of Western Ontario's Ivey Business School, Ivey Publishing is one of the world's largest and most prestigious case publishers.
Raymond Paquin, associate professor in the Department of Management and director of the John Molson Case Publications Initiative, explains that cases are more than a teaching tool. "It's a pedagogy — an applied approach that places the student in a real-life business situation," he says. "They're tasked with exploring a business challenge, analyzing it from all perspectives and formulating a plan to move the business forward." With fewer than 30 co-branded partnerships globally, Ivey places great importance on high-quality cases.
Only four other co-branded partners are Canadian, situating JMSB among the best case writers in the country. "We are extremely proud of this partnership," says Anne-Marie Croteau, dean of the John Molson School of Business. "This initiative supports our strategic goal of creating strong and sustainable partnerships both nationally and internationally. The case publications initiative helps place the school at the forefront of business education and as a leader in case-based learning."
Cultivating partnerships
The faculty also recently signed a partnership with Responsible Research in Business and Management (RRBM). The international network of business and management scholars is committed to "socially responsible science." This means that the school's research is rigorous and relevant in supporting businesses and organizations by improving peoples' lives and society more broadly.
"Our vision, mission and core values are already well aligned with RRBM's principles," notes Croteau. "This partnership was a natural fit for us. It also further solidifies our school as a globally recognized academic institution that is focused on responsibility, relevance and impact."
JMSB is also the first business school in Canada to be officially recognized as a partner by RRBM, placing the school at the forefront of responsible business education and research, both within Canada and globally. As part of the school's ongoing commitment to cultivating strong and sustainable partnerships, JMSB was proud to renew its association with Premières en affaires.
The mission of the Montreal-based French-language publication is to promote and empower women in business, support effective networking and provide a reliable source of information on current affairs. The affiliation with the magazine leverages the school's expertise through editorials on timely and current topics and the dissemination of beneficial business knowledge and advice.
---