When it comes to financial literacy, it's time to close the gender gap
The John Molson Executive Centre hosts a money management workshop for women on March 14, 2020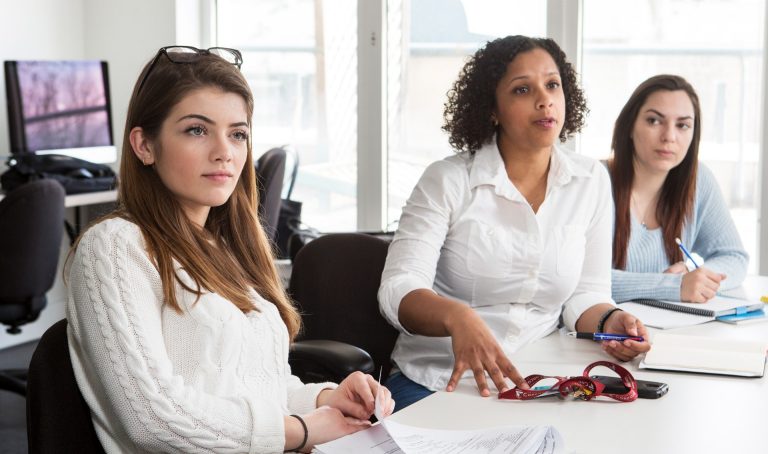 On average, women score lower on financial literacy tests than men, and studies show that a high number of women still do not take a primary role in managing their personal finances.
While the financial literacy gender gap has begun to decrease, there is still a significant difference in the level of confidence men and women have toward managing their money. According to a report released in 2018 by Statistics Canada, 37 per cent of men do not feel comfortable making their own personal investment decisions, while for women that number is 52 per cent.
To address this issue, the John Molson Executive Centre is organizing a second edition of its financial literacy workshop for women on March 14, 2020.
Nadine Parla, a part-time lecturer in the Department of Finance at Concordia's John Molson School of Business (JMSB), says the best way to become financially independent is to start small.
"Getting financially fit, like weight loss or any other challenge, takes time to implement, monitor and course-correct," Parla says. She suggests that women take the time to figure out which financial planning approach works best for them and that they be consistent in whatever they decide.
Tara Ramsaran is a senior lecturer in JMSB's Department of Accountancy. She hopes to demystify financial literacy for women.
"It's not as difficult as you think it is," Ramsaran says. "At the end of the day, it's your money. You should know where it is, where it's going and what you're going to do with it."
Empowering women through education
The issue first caught the attention of Sandra Nichol, executive director of the John Molson Executive Centre, when she read an article about the importance of financial literacy for women — especially those who are single, divorced or widowed.
"There are a lot of women for whom this is the reality, and I thought, we have to do something with this."
As a result, Nichol helped develop the Money Matters: Financial Literacy for Women workshop, designed to provide participants with the knowledge they need to become financially independent.
The workshop will take place with the support of the Manulife Professorship in Financial Planning. It will delve into a variety of financial topics, to give a well-rounded look at the different aspects of a person's financial profile.
Most importantly, it is tailored to be applicable no matter what the participant's financial profile looks like. Each section looks at concepts from different points of view in order to demonstrate relatable situations for all.
What's on the program
The workshop, which is open to the public, will cover four broad themes: an introduction to the biases and misconceptions of women and finances, taxes, investments and financial planning, and retirement. Each theme will include a variety of subtopics designed to provide participating women with the base knowledge they need to improve their confidence in dealing with personal finances.
Register for the Money Matters workshop, taking place at the John Molson (MB) Building (1450 Guy St.) in room MB-9, on March 14, 2020, from 8:30 a.m. to 5 p.m.
Registration fee (includes all materials, lunch and refreshments):
Regular: $229 + applicable taxes
Early bird: $175 + applicable taxes
Concordia students and alumni: $131.25 + applicable taxes

---