Concordia Farmers' Market makes its return to both campuses this month
'An important space for community-building and conversations about food justice'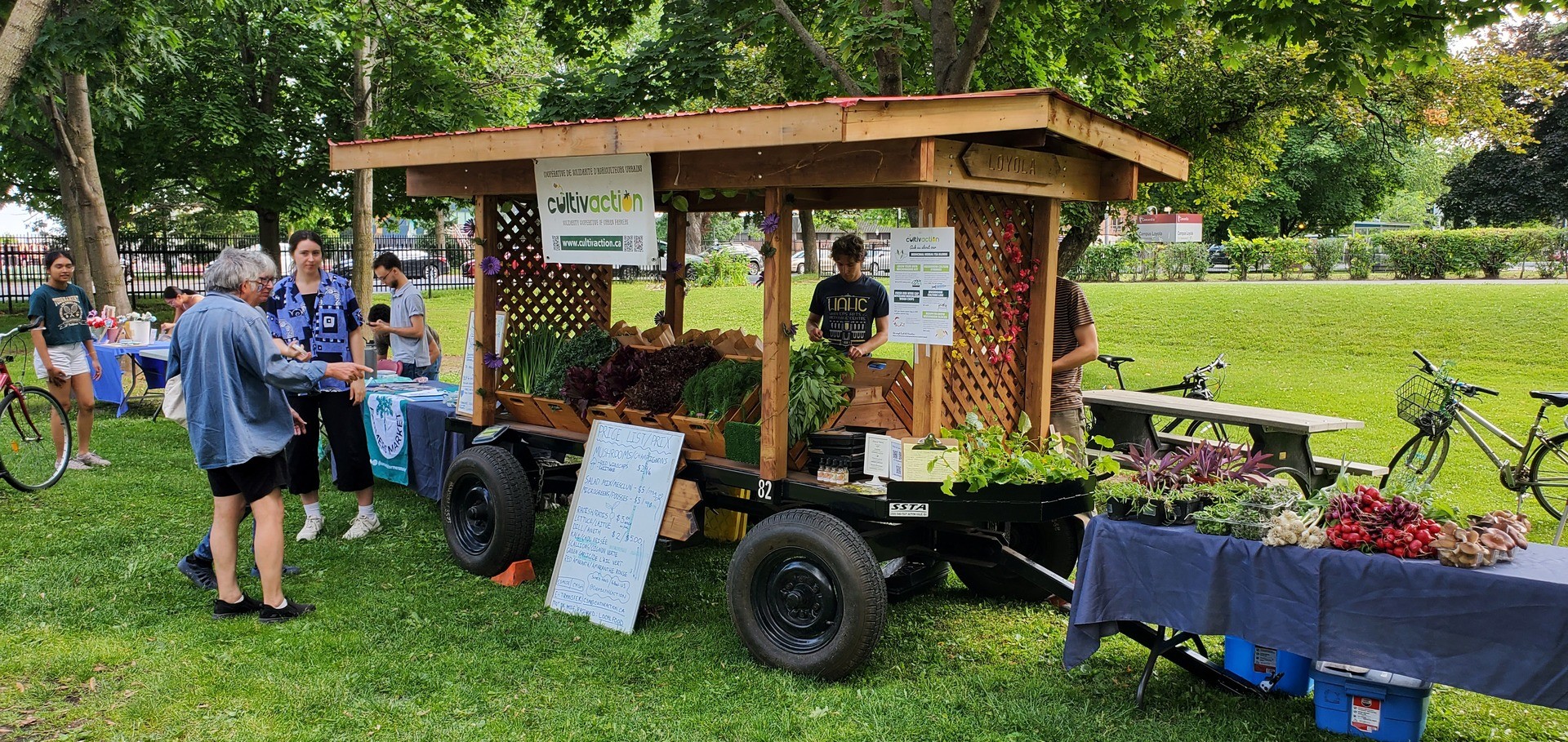 Caleb Woolcott: "The market is a place to learn about local food, food sovereignty and campus food systems by speaking with farmers themselves."
The Concordia Farmers' Market is set to open again on August 30. For the second year in a row, it will unfold on both Loyola and Sir George Williams campuses.
Established in 2014 and organized by the Concordia Food Coalition, the Concordia Farmers' Market aims to increase the availability of local, sustainable and just food for the more than 40,000 daily eaters on campus. It features fresh produce and direct-to-market products from farms located on the Loyola Campus and in the Concordia Greenhouse in the Henry F. Hall Building.
The market champions social, economic and environmental sustainability by featuring low to zero-waste products, non-transformed food and local vendors. It will run weekly until October 31 and tables will be set up at the following times and locations:
On Tuesdays from 4 to 7 p.m. on the Loyola Campus in front of the chapel on Sherbrooke Street West.
On Wednesdays from 4 to 7 p.m. on the Sir George Williams Campus on the corner of McKay Street and De Maisonneuve Boulevard in front of 4TH SPACE.
According to Caleb Woolcott, one of the organizers of the market and a representative of Co-op CultivAction, there will be several exciting new developments this year. In line with Concordia's Sustainability Action Plan, student-staffed, on-campus food initiatives like CultivAction and Hamidou Horticulture are being prioritized more than ever.
"The Sustainability Action Plan's food targets for the next five years prioritize increasing on-campus urban agriculture and sourcing food that is available on campus from local and sustainable farms," Woolcott says. The Concordia Food Coalition, he adds, provides "on-campus urban agriculture groups a space to sell their food, as well as making this food available to students and the community."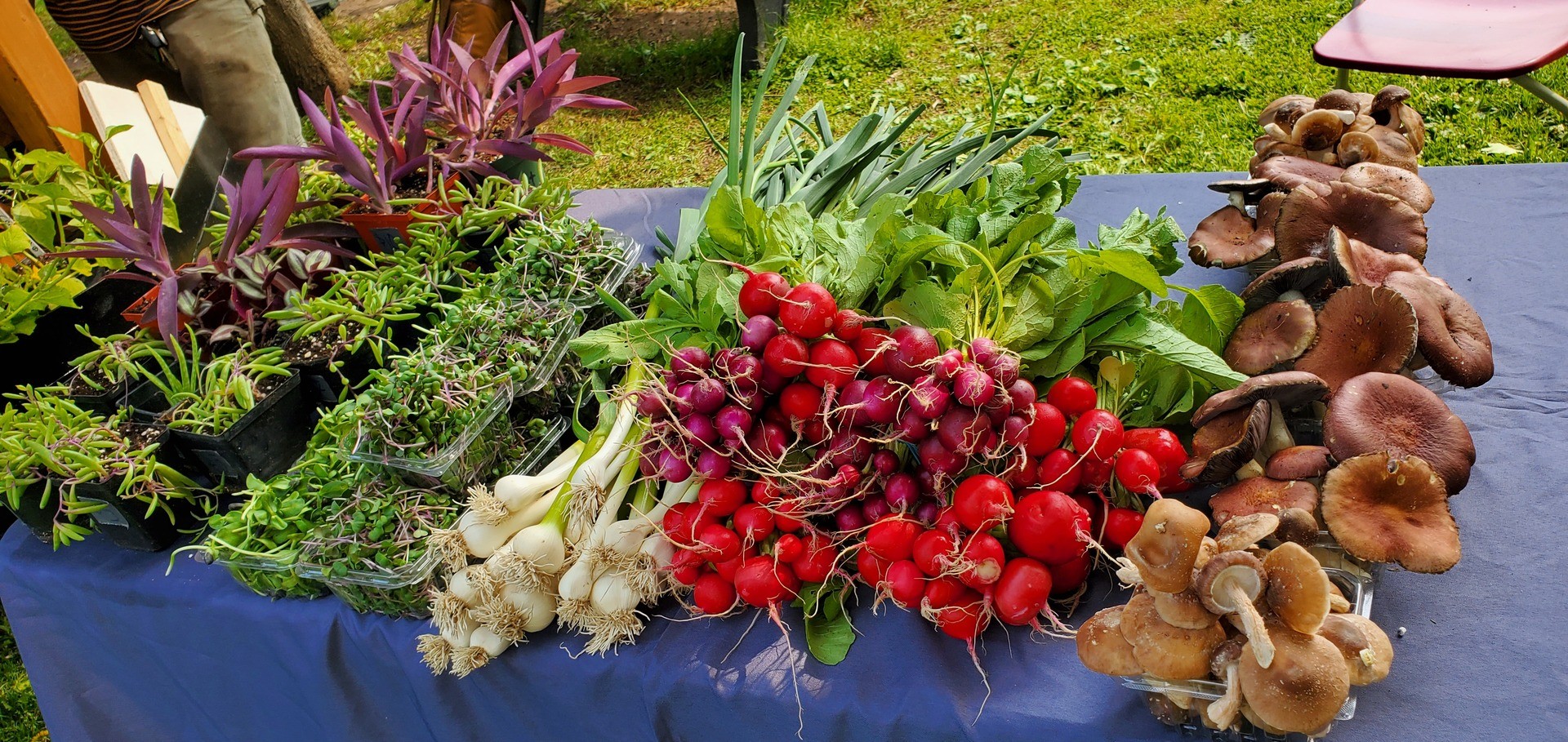 'We're working to end the dichotomy between good food and affordable food'
This year, the market will be selling everything it did last year, but with the addition of even more vendors and products, including student artisans, prepared meals, preserves, coffee and honey.
"CultivAction is a solidarity cooperative that grows more than 30 varieties of vegetables, mushrooms, microgreens, medicinal herbs, as well as a diversity of seedlings and houseplants," Woolcott explains. "We are not certified organic, but we use all organic practices and regenerative techniques like intercropping and no-till agriculture."
Hamidou Horticulture, another one of the market's main vendors, is a project focused on the production and sale of ethnic and ancient vegetable plants, including many African varieties.
To further improve food security on campus, the Concordia Farmers' Market has also newly developed a solidarity pricing model to make their fresh produce more accessible.
"We're working to end the dichotomy between good food and affordable food through our solidarity fund model," Woolcott notes.
"We ask our community-supported agriculture members and others with the means to donate to contribute to a fund that people can then access to subsidize their food. Anyone visiting the market can ask for part of their purchase to be covered by the solidarity fund, no questions asked," he says.
"This is a tangible way to redistribute wealth and improve access to good food, while still ensuring the work of local farmers is valued fairly."
Community-supported agriculture members can sign up in advance for a share of the available produce each week. In addition to supporting the solidarity fund model, their early payments provide funding the team can use to purchase seeds and farm supplies, among other things.
"The farmers' market is an important space for community-building, conversations about food justice and spreading the joy of food and crafts that people have worked hard to produce," Woolcott says. "The market is a place to learn about local food, food sovereignty and campus food systems by speaking with farmers themselves."
For more information about the Concordia Farmers' Market and its community-supported agriculture memberships, visit its website, Facebook or Instagram. To learn more about sustainability initiatives on campus, visit Concordia's Sustainability Hub.
Vendors interested in joining the market can contact the team at market@concordiafoodcoalition.com.
---