The President's Task Force on Anti-Black Racism is ready for the next steps to bring 'transformational change' to Concordia
James Roach leads the effort to implement the report's recommendations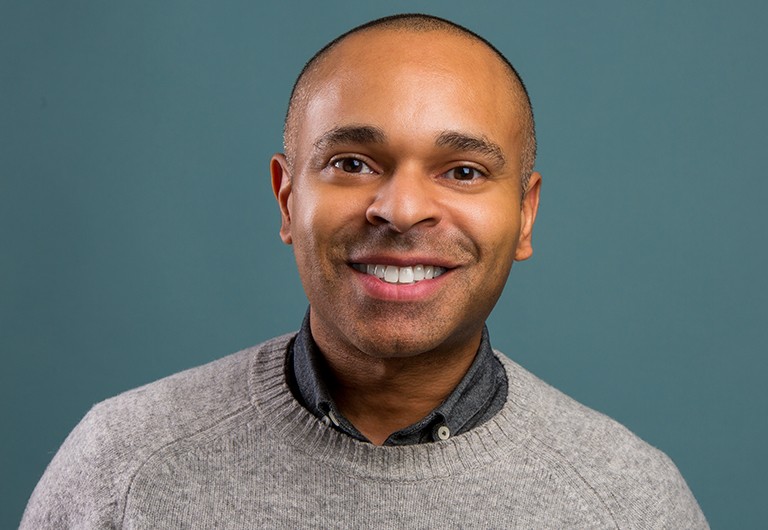 James Roach: "The recommendations will help create a more inclusive and welcoming space for Black Concordians."
Two years of research. More than 50 members. Eight subcommittees. Close to 100 meetings. Countless institution-wide discussions. Reams of documentation.
The immense commitment of time and effort from Concordia's President's Task Force on Anti-Black Racism resulted in its comprehensive 97-page report, released on October 28, 2022. The report includes 88 recommendations and related suggested actions.
The task force's new director of implementation, James Roach, most recently communications manager at the university, will now focus on making those recommendations a reality. His two-year mandate began May 15.
Roach steps in as task force chair Angélique Willkie readies for a well-deserved one-year sabbatical leave on July 1. She remains special advisor to the provost on Black integration and knowledges and associate professor of contemporary dance.
Roach is deeply acquainted with the task force, having served as its communications advisor and communications manager since its inception, and as part of its leadership committee and Employment Initiatives Subcommittee.
"My role is to continue the momentum and build on Angélique's extraordinary achievements as chair of the task force," he says. "That will include continuing to nurture and expand the many internal and external relationships and collaborations developed over the past three years, monitoring the implementation of the recommendations, tracking progress and celebrating milestones."
Long-term approach
Roach explains that since delivering all 88 recommendations will not be possible during his two-year term, he's working with Willkie and task force members on prioritizing short-, medium- and longer-term deliverables. "It's definitely a marathon, not a sprint," he says.
The four pillars of the task force recommendations are:
Driving institutional change
Fostering Black flourishing
Supporting Black knowledges
Encouraging mutuality
Roach will take a systematic approach to get started.
"At the moment I'm combing through hundreds of pages of task force notes, continuing to meet with stakeholders and benefiting from Angélique's phenomenal insights, infectious energy and expertise before she leaves on sabbatical," he says.
Cynthia Alphonse, BA 08, will remain in her role as the task force's project coordinator and will report to Roach.
"Cynthia will continue providing project management and operational support, sharing her insights and knowledge and working with university and community partners towards our shared goals," Roach says.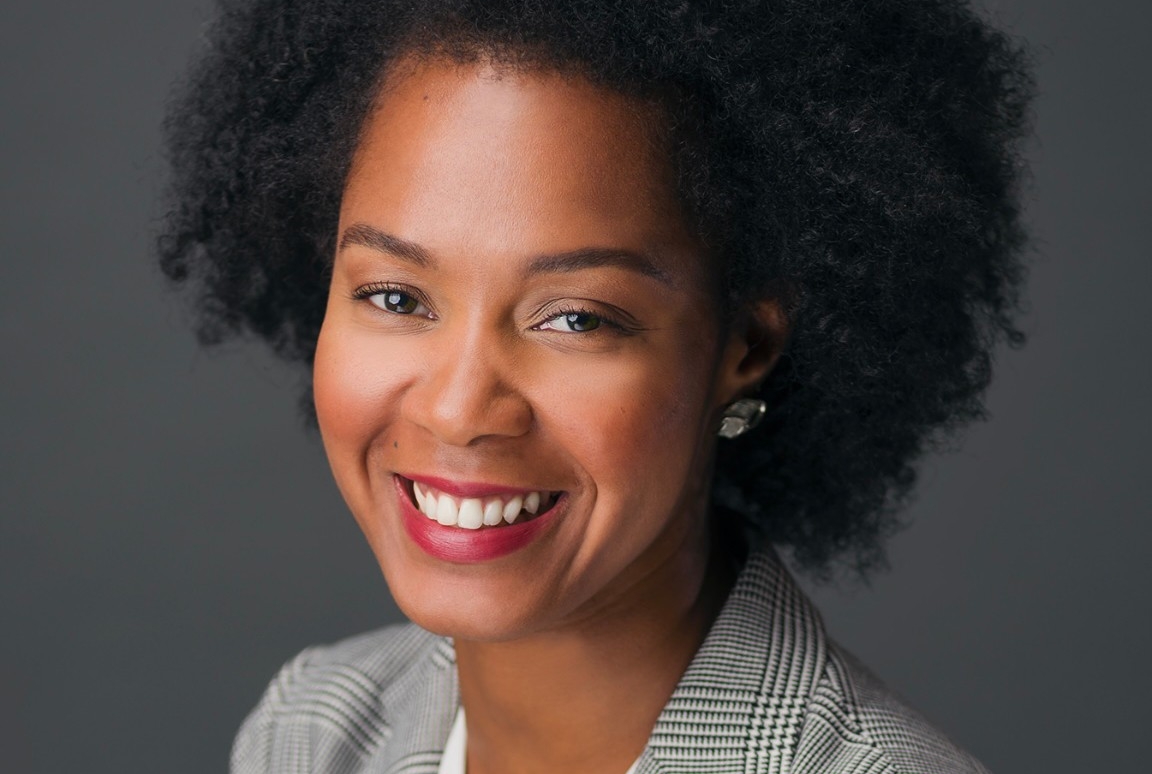 The task force team, including James Roach and Cynthia Alphonse (pictured), reports to the Equity Office.
Under the Equity Office
The task force under Roach will report to Lisa White, executive director of the Equity Office.
"James and Cynthia bring nuance, expertise and commitment to this critical phase of implementation," she says. "We are delighted that they will be working alongside the Equity Office and the Black Perspectives Office."
The task force's efforts go hand in hand with the other work being conducted by the Equity Office, White notes.
"The Equity Office approaches institutional change through lenses such as accessibility, anti-racism and Black perspectives. This makes our work — training, programming, policy analysis, etc. — intentionally intersectional."
She adds that Roach and Alphonse "will further fuel our commitment to do work that is much more than the sum of its parts."
White also expresses her appreciation for Willkie's vision and tireless work in ensuring the delivery of the final report.
"Angélique's grace and leadership brought diverse stakeholders together to realize a shared goal. The results speak for themselves: a comprehensive action plan to address anti-Black racism at Concordia and a transformational change."
After her intensive commitment, Willkie admits she's ready to step back.
"It's hard to let go after almost three years of non-stop investment, but I need the break, and I know James and Cynthia will get the job done," she says. "In any case, it's essential that this work not be tied to my person but, rather, to our institution, and passing the baton is the first step."
Concordia support
Roach also praises Concordia President Graham Carr and Anne Whitelaw, provost and vice-president, academic, for their full backing during the process.
"Anne and Graham have been incredibly supportive and open, willing to have difficult conversations and make all their resources available to the task force. And by their endorsement, it's really made everyone realize that this is an important institutional priority," he says.
"The recommendations are going to help create a more inclusive and welcoming space for Black Concordians, which in turn benefits Concordia as whole," Roach adds.
"I look forward to seeing more recommendations realized — and seeing units in the departments fully adopt and take ownership of the recommendations."

Learn more about Concordia's President's Task Force on Anti-Black Racism.
---