Concordia's Angélique Willkie wins a Prix de la danse de Montréal
The award recognizes the associate professor's exceptional contribution to the discipline and her performance in Confession Publique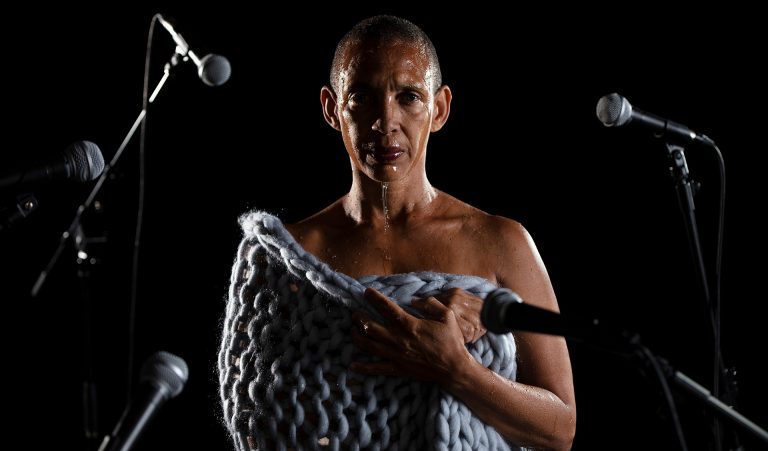 Angélique Willkie, Concordia associate professor of contemporary dance, premiered her solo performance Confession Publique last year to much acclaim.
Now that performance is being recognized by the Prix de la danse de Montréal. The organization celebrates the exceptional creative work of individual artists, collectives and companies who performed on the city's stages in a given season.
Willkie is being awarded the prestigious Prix interprète, which highlights an artist's dance work from the previous year deserving of special recognition for its artistic approach and interpretation. It also recognizes the artist's commitment to the dance discipline and community.
"I feel humbled, honoured and aware that the culmination of my career is being recognized. Confession Publique couldn't have happened without everything that took place before it," says Willkie.
"This award is also precious acknowledgement from the Montreal dance community, which has adopted me with such generosity and wholeness. It's a 'welcome.'"
Willkie received her award during a ceremony held at prize founder Marie Chouinard's dance studio on November 22. In their comments, jury members highlighted both her masterful performance and her longstanding commitment to the discipline.
"Angélique Willkie possesses a magnetic, focused and astonishing power that leaves you breathless, and she shares it with humility and unshakable confidence. From her words, gestures and songs emanate a fluidity, sensitivity, maturity and unmatched vulnerability," they wrote.
"Her rich multidisciplinary career, and her commitment as both dramaturge and pedagogue are reflected in her performance."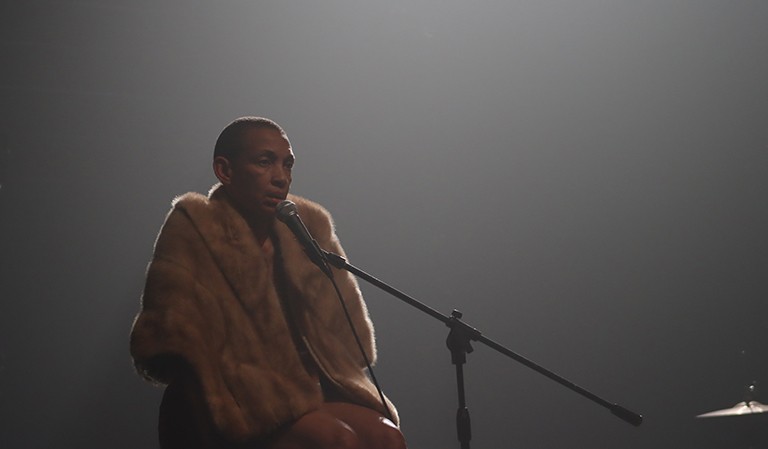 Photo by Cloé Pluquet
'I thought my performing days were over'
Willkie's solo performance in Confession Publique showcases her 40 years of performance experience and mastery accumulated during a prolific international career. After graduating from the School of Toronto Dance Theatre, Willkie pursued her artistic career in Europe as a performer, singer, dramaturge and pedagogue.
She became a sought-after contemporary technique teacher on the European professional circuit, teaching companies, schools and festivals in Vienna, Amsterdam, Brussels and many other cultural centres.
Nine years ago, Willkie left Europe and returned to Montreal, where she had lived for a few years prior to her career in dance.
"When I left the place where my performance career existed, I thought my performing days were over. Winning a prize for it was the furthest thing from my mind," Willkie explains.
"This is all thanks to the dance community here."
Her many contributions to Montreal's dance community as a teacher, creator and dramaturge helped her reintegrate and form new connections. Willkie is currently working on a project launched by Espace Perreault dedicated to maintaining the legacy of her dance teaching techniques.
Since joining Concordia's faculty in 2014, she continues to explore her research interests in personal dramaturgy, and chairs the President's Task Force on Anti-Black Racism. She is also special advisor to the provost on black integration and knowledges.
"I don't come from academia, so I think the strength of my contribution to the university is in my diverging experiences and that I want to build bridges with the broader community," Willkie says.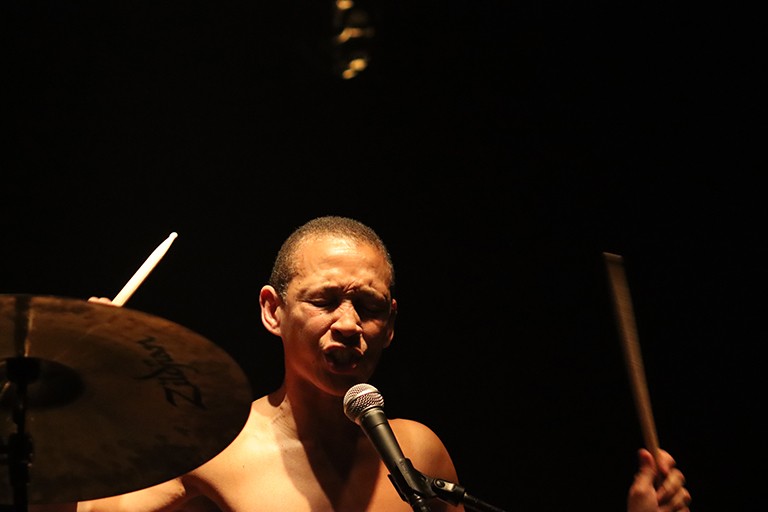 Photo by Cloé Pluquet
A powerful, captivating, 'intimate and intimidating' show
Confession Publique is a multidisciplinary show exploring the act of confession through anecdotes layered with spoken word, singing, music and movement. Acknowledging that life undergoes multiple transformations, the performance features numerous props and costumes that evoke changes in time, feelings, thoughts, hopes and memories.
"The piece is part of my doctoral research about the dramaturgy of the performer, which explores identity through theatrical representation," Willkie explains. "It's a manifestation of our connection to the world and the influences that dictate our life choices."
Dance dramaturgy is a highly intuitive genre that uses the body and gesture to reveal meaning, logic and coherence within materials or experiences. Creative works emerge from the ways in which materials are explored and exploited throughout the creative process.
Rather than being autobiographical, Confession Publique tells a broader, interwoven story in collaboration with its choreographer and multidisciplinary artist Mélanie Demers.
"My craft is in improvisation, so my inspiration for Confession Publique is anything and everything," Willkie notes. "My experiences, thoughts and feelings — my social inscriptions, my physical characteristics, all parts of me combined with Mélanie's own words, ideas and choreographic sensibilities."
Demers's work on Confession Publique was also recognized by the Prix de la danse de Montréal with the Best Choreography award.

Find out more about Concordia's Department of Contemporary Dance.
View a clip of Angelique Willkie in Confession Publique.
---