Steven Heighton (1961-2022): 'He was brilliant at everything'
The former Concordia writer-in-residence leaves behind a legacy with faculty and students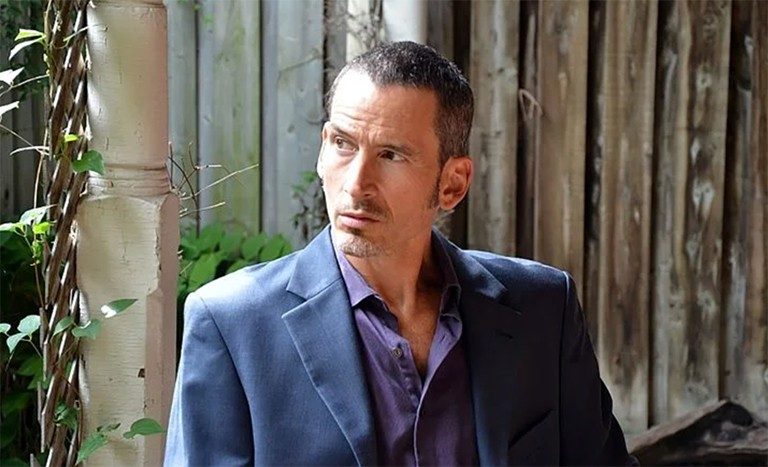 Concordia colleagues are remembering Steven Heighton, a writer of poems, short fiction, novels, essays, a memoir, a children's book and songs. He was a writer-in-residence in the Faculty of Arts and Science's Department of English from 2002 to 2003.
Heighton passed away on April 19. He was 60.
A distinguished career
"His whole-hearted commitment to the writing life served as an inspiration for many writers in Canada and internationally," says Stephanie Bolster, professor of English and director of the department's Creative Writing program.
Heighton's work was widely recognized. He won the Governor General's Award for English-language poetry in 2016 for his collection The Waking Comes Late. "Many deemed this recognition long overdue," Bolster says.
His work was nominated for many other awards, among them the Hilary Weston Writers' Trust Prize for Nonfiction.
A deep commitment to students
As writer-in-residence at Concordia, Heighton quickly became a valuable mentor for students. Colleagues noted his deep commitment to the Creative Writing program and the sacrifices he made to those he mentored.
"Because he lived in Kingston, Steve either travelled to and from Montreal once a week on the same day he met with students, or he slept in a colleague's guest room for the night," Bolster recalls.
"His days at Concordia required a certain degree of stamina."
One day, a few hours before Heighton was scheduled to give a public reading to culminate his residency, Bolster stopped by his office to see if he had any questions before the event.
"I found him standing on his head to increase the blood flow to his brain, as he acknowledged he was feeling a little tired after several hours of back-to-back meetings with students," she says.
"He then left for a quick walk up Mount Royal to further energize himself before his reading — which, of course, was dynamic and engaging, belying no trace of fatigue."
'Brilliant at everything'
Mikhail Iossel, associate professor of English, remembers Heighton as "a very good man: kind, soulful, gentle and remarkably talented."
He adds that Heighton participated twice in the Summer Literary Seminars programs, both in St. Petersburg, Russia, and in Tbilisi, Georgia.
"His students loved him," Iossel says.
"Prose, poetry, songs — he could do anything, and he was brilliant at everything. It is a devastating loss."
Heighton's responses to student work are remembered as being both generous and insightful.
"His ability to truly see others, his boundless curiosity and his grace characterized both his presence and his work, and ensured he was and is not only held in high esteem but beloved," Bolster adds.
"He left us, and his work, far too soon."
---