Concordia approves 3 new university-recognized research units
The move will amplify work on Indigenous futures, cybersecurity and surface engineering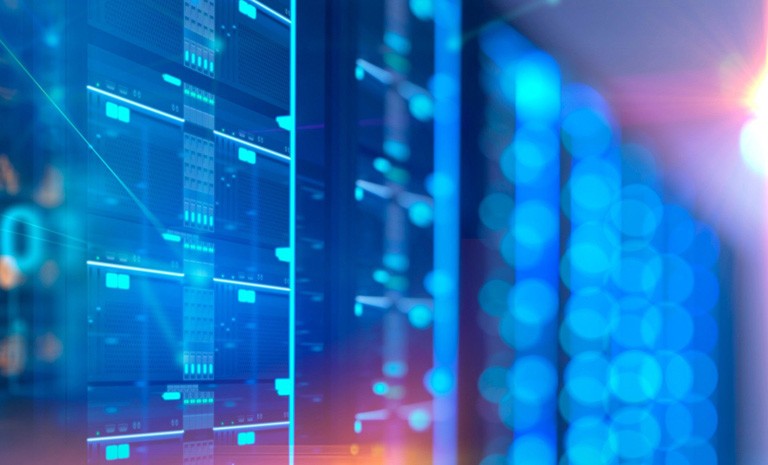 Three faculty research centres have joined the ranks of Concordia's university-recognized research units and infrastructure platforms. The Indigenous Futures Research Centre, the Security Research Centre and the Thermal Spray and Surface Engineering Research Centre will bring the total number of units with university recognition to 24.
The decisions were approved following recommendation from the Senate Research Committee, chaired by Paula Wood-Adams, interim vice-president of research and graduate studies.
"Driven by social responsibility and cross-disciplinary potential, research at Concordia is constantly evolving to advance knowledge, meet emerging demands and mobilize the next generation of researchers," Wood-Adams says.
"We are not only recognizing the actionable impacts of these research centres. We are also carrying out the commitments made in the Strategic Research Plan and the Indigenous Directions Action Plan."
University-recognized status formalizes research units internally and externally and provides access to funding support for general operations, infrastructure and management.
Criteria for recognition includes a robust cross-disciplinary research program, membership of a critical mass of Concordia researchers, significant training of graduate students and other highly qualified personnel, extensive research output such as publications and patents, and substantial external funding.
Indigenous Futures Research Centre (IFRC)
The IFRC evolved from the Indigenous Futures Cluster, formed in 2015, within the Milieux Institute for Arts, Culture and Technology. It is an Indigenous-led research centre with a membership of 13 scholars and artists, Indigenous and non-Indigenous, whose research is focused on Indigenous peoples.
The Indigenous Directions Action Plan, produced by Concordia's Indigenous Directions Leadership Council, directly called for the establishment of an Indigenous research centre at the university. In response, the IFRC was formed to support innovative research that operates across a range of interconnected goals and areas including the Indigenous Future Imaginary; Inuit Futures; Indigenous Art Practices; Indigenous STEAM Futures; Land, the Environment and Bioethics; Shaping Public Policy and Building Indigenous Postsecondary Research Capacity.
The centre's members come from the Faculty of Fine Arts and the Faculty of Arts and Science. They are currently supervising 31 undergraduate research assistants, 16 master's students and 11 PhD students.
They also collaborate with a number of external partners including Tsi Ronterihwanónhnha ne Kanien'kéha Language and Cultural Center (Kanehsatà:ke); imagineNATIVE Film + Media Arts Festival (Toronto); MacKenzie Gallery (Regina); Akpik Theatre (Yellowknife); Government of Nunavut; Nunatta Sunakkutaangit Museum (Iqaluit); Guilde canadienne des métiers d'art (Montreal) and the National Arts Centre (Ottawa).
Director: Jason Lewis, Tier 1 Concordia University Research Chair in Computational Media and the Indigenous Future Imaginary and professor in the Department of Design and Computation Arts
Security Research Centre (SRC)
Aligned with Concordia's Strategic Research Plan and the socio-economic priorities of Quebec and Canada, the SRC will serve as a key research platform to improve the security and privacy of individuals, corporations and government organizations.
The centre will leverage expertise in cybersecurity, critical infrastructure security and resilience, privacy and cyber forensics. In doing so, it will facilitate and promote multidisciplinary research and development across engineering, computer science, social science, business, financial management and other security-related programs.
The SRC comprises 18 Concordia researchers from the Gina Cody School of Engineering and Computer Science, the John Molson School of Business and the Faculty of Arts and Science. As a training environment, 25 graduate students are currently co-supervised by SRC members (15 doctoral students and 10 master's students).
The centre also includes 13 external members from partnering universities, industry and government agencies.
Other SRC collaborations include Bell Canada, Cisco Systems, Ericsson Canada, Google, NVIDIA, Rogers, Telus, Thales Canada and Videotron. The centre also collaborates with government agencies such as the Department of National Defense, Innovation, Science and Economic Development Canada, Public Safety Canada, Hydro-Québec and the National Institute of Standards and Technology (U.S.), as well as numerous universities in Canada and around the world.
Director: Mourad Debbabi, interim dean of the Gina Cody School of Engineering and Computer Science, NSERC/Hydro-Québec Thales Senior Industrial Research Chair in Smart Grid Security and professor at Concordia's Institute for Information Systems Engineering
Thermal Spray and Surface Engineering Research Centre (TSSE)
The TSSE Research Centre will provide new solutions to satisfy the high industrial demand for advanced coatings with improved resistance and mitigate environmental degrading factors such as high temperature, wear, corrosion and erosion under often severe service conditions.
The impact of research being conducted in the TSSE is multidisciplinary, spanning across microelectronics, aerospace, automotive, environmental protection and buildings. Their current area of research is focused on the development of new thermal spray coating technologies that will address industry needs for energy harvesting, health monitoring, durable hydrophobic and icephobic surfaces, heating elements, large metallic/ceramic membranes for gas separation and more.
In addition, the centre will advance the state-of-the-art diagnostic tools for thermal spray processes. Current infrastructure comprises several equipment systems installed in various laboratories on the Sir George Williams Campus, including the Thermal Spray and Multiphase Flow Lab.
The TSSE Research Centre comprises 11 Concordia researchers (from the Gina Cody School and John Molson School of Business), one industry researcher affiliated with Concordia and two external researchers.
Twenty-three graduate students and postdoctoral fellows have been co-supervised by TSSE Research Centre members over the past six years.
Co-directors: Christian Moreau, Tier 1 Canada Research Chair in Surface Engineering, and Ali Dolatabadi, Tier 1 Concordia University Research Chair in Multiphase Flow and Thermal Spray — both professors in the Department of Mechanical, Industrial and Aerospace Engineering

Learn more about Concordia's Strategic Research Plan and the Indigenous Directions Action Plan.
---