Concordia resources to help you stay safe — on and off campus
These teams, tips and apps can save you valuable time in an emergency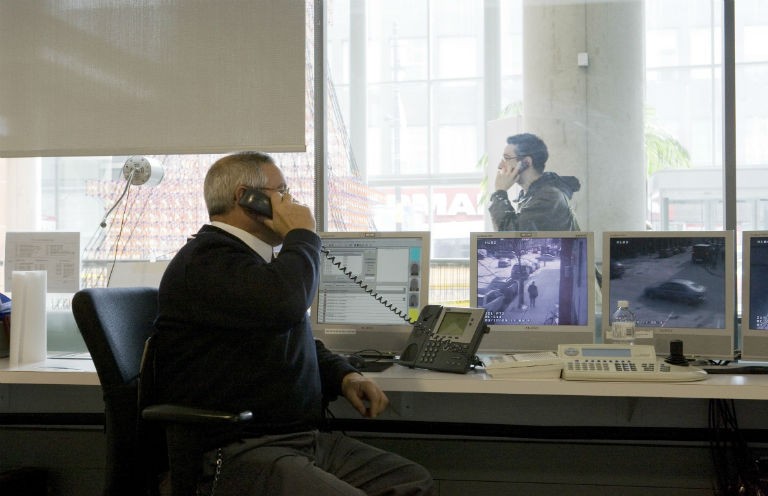 Montreal is a diverse, dynamic and safe city – nearly all of the time. As in any urban environment, it's important to be aware of your surroundings and know how to get assistance in an emergency.
Here are seven safety resources to keep in mind:
Call 514-848-3717 for Campus Security
With more than 60 buildings and 58,000 members, Concordia's student, staff and faculty population is similar in size to many Canadian municipalities. And like any city, there are people behind the scenes ensuring that everything operates smoothly.

Campus Security maintains the safety of the university community. They deal with everything from severe weather to incidents on campus. A growing group of 120 officers, the team is always ready to lend a helping hand.
In the event of an emergency on campus, call (514) 848-3717 or extension 3717. Security dispatchers can connect you with 911 operators, coordinate the response and save valuable time.
Stay up-to-date with Alertus +
If something happens at Concordia, you'd want to be among the first to know, right? Then install the Alertus + app on your smartphone. It's a free alert system that sends push notifications to the university community during significant incidents.

The app is available for iOS, Android and Blackberry 10.2.1 or later and can be downloaded from the Apple App Store and the Google Play Store. It's quick to install, takes minimal storage and the data transfer is negligible. Once downloaded, make sure to enter the organization code "Concordia" or the app won't work.
Don't forget to update the app so that it functions properly in an emergency.

Be aware, move with care
When it comes to road safety — whether you're driving, cycling or walking — being aware of your surroundings is key.
With both the Loyola and Sir George Williams campuses situated along busy streets, the safety of pedestrians is particularly important.
Put down those cell phones and tablets, take out your earbuds, pay attention to traffic signals, and acknowledge, follow and respect pedestrian crossing signs. Be aware of your surroundings and move with care.
Get some more tips from Concordia's Security Department.

Get support at the Sexual Assault Resource Centre (SARC)
Operating within Student Services under the umbrella of the Dean of Students Office, Concordia's Sexual Assault Resource Centre (SARC) offers free, confidential support to students, staff and faculty of all genders and sexual orientations.
The centre is located in a safe and private space behind closed doors on the sixth floor of the Henry F. Hall Building (H-645). Staffed by a full-time professional social worker and assistant, with the help of student volunteers, SARC's services include crisis intervention, accompaniment, education, outreach activities and peer support initiatives.
Learn more about Concordia's Sexual Assault Resource Centre.

Think before you post
Social media is meant to be fun. It's a perfect tool for sharing photos and videos with friends and family, or connecting with like-minded individuals and potential employers.
However, social media missteps can lead to a ton of trouble, from identity theft to a tarnished reputation. So what's the easiest way to ensure you don't ruin your academic career or future? Think before you post.
For best practices and university policies, read Concordia's Social Media Handbook.

Follow these theft prevention tips
With exams about to begin, now is definitely not the time to be separated from your computer. A theft can occur quickly so be aware of your surroundings and watch your belongings at all times.
Prevention begins with you: keep your valuables in sight, carry only what you need and take note of the people around you. If you need to step away to chat on the phone, bring your valuables with you. Don't rely on strangers to watch your belongings — they may be distracted by their own studying.
If you notice any suspicious activity on campus, please call Campus Security immediately at 514-848-3717.

Keep your private information to yourself
From banking to shopping, most of our day-to-day transactions can now be completed with the click of a mouse. While convenient, this also makes our personal information vulnerable.
Strong passwords are often the only barrier between us and the outside world. Always keep yours a secret. Don't share it, and don't write it down. Use a password for your Concordia account that is different from your other accounts like online banking and social media. It is best to choose a unique password for each site that requires a login.
Find out how to change your Concordia Netname password and learn more about IT security.

Don't miss important emergency notifications — download the Alertus + app for your smartphone today!
---