Towards Concordia's more sustainable future
UPDATE: The university community has helped identify five priority streams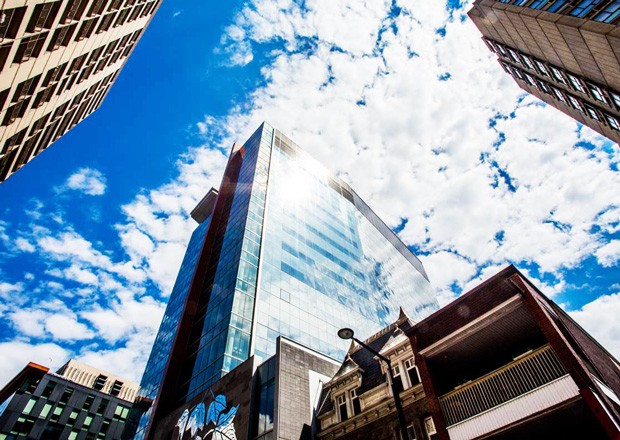 Concordia just took a big step towards realizing its sustainable future.
After extensive consultations with the university community, members of Concordia's Sustainability Governance Framework have come up with five main action streams:
Sustainability in curriculum and research

Accessibility and diversity

Climate change

Food

Waste
Together, these streams will serve to guide the university community in focusing future-oriented processes and practices.
The timeline
Following a multi-stakeholder consultation process a university-wide sustainability policy was drafted by a Sustainability Governance Framework, consisting of students, staff and faculty. The policy was approved and implemented in December 2016.
The framework's mandate is to "provide strategic direction in institutionalizing sustainability within the university's decision-making process."
Currently, the framework is drafting a sustainability plan, which will build upon Concordia's existing best practices and help identity new priorities.
"In order to even think about a plan, the entire university community needed to be consulted," says sustainability coordinator Chantal Forgues.
Contributing to the plan
Individual, online and community consultations took place in early 2017. "We gathered a lot of information and are very thankful to everyone who participated," says Forgues.
The naming of the five streams is the first step towards drafting Concordia's sustainability plan. Subsections and leaders will be attached to each stream. For example, divestment would fall under the climate-change stream.
From there, further consultation will take place with the university community to foster the development of draft plans for each stream. Combined, these will become the big-picture sustainability plan.
The broader draft will also be opened to the community for feedback and a final consultation process before it is approved as Concordia's official sustainability plan.

Find out more about sustainability at Concordia.
---