Meet Concordia's 3 new Vanier scholars
PhD candidates Amir Hooshiar, Anne-Marie Turcotte and Darian Stahl will each receive $150,000 over 3 years to support their research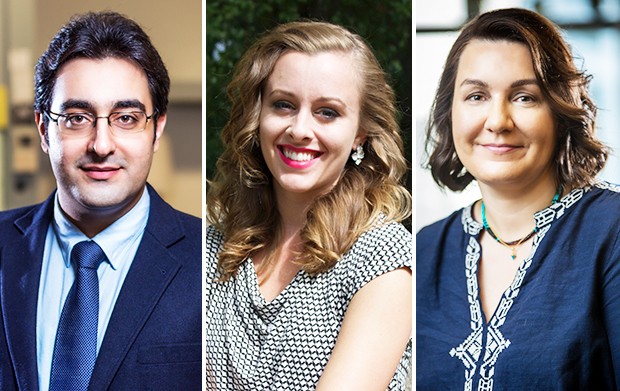 From left: Vanier scholars Amir Hooshiar, Darian Stahl and Anne-Marie Turcotte

What do robot-assisted heart surgeries, Inuit youth and artistic readings of medical scans have in common? They are the focus of research projects led by Concordia's three newest Vanier scholars.
Amir Hooshiar, Anne-Marie Turcotte and Darian Stahl are this year's recipients of the prestigious Vanier Canada Graduate Scholarships. Hooshiar's research will be funded through the Natural Sciences and Engineering Research Council of Canada (NSERC), while Turcotte and Stahl's projects are supported by the Social Sciences and Humanities Research Council (SSHRC).
A maximum of 167 scholarships are awarded annually, each valued at $50,000 a year for three years. The aim of the project is to fund PhD students who demonstrate both leadership skills and a high standard of scholarly achievement in graduate studies.

Safer cardiovascular interventions
A PhD candidate in the Department of Mechanical, Industrial and Aerospace Engineering, Hooshiar is also a researcher at Concordia's Robotic Surgery and Tactile Sensors Laboratory. He is developing technology to make robot-assisted cardiac interventions safer.
"When cardiac surgeons control a surgical robot, they have no way of feeling tactile force. This can lead to higher risk of vessel perforation," Hooshiar explains.
Through a haptic feedback system, he hopes to recreate the sense of touch that surgeons rely on during conventional surgery.

Vandalism and distress among Nunavik youth
Turcotte has spent the past 15 years interacting with youth in the 14 northern villages of Nunavik. Now, the PhD student working out of the Department of Sociology and Anthropology is investigating how acts of property destruction can help us better understand youth distress.
"My research centres on Inuit youth who struggle to create a stable identity in communities where cultural continuity has been disrupted," Turcotte says.
Her objective is to fill an important knowledge gap concerning young Nunavimmiut while providing them with opportunities to have their voices heard.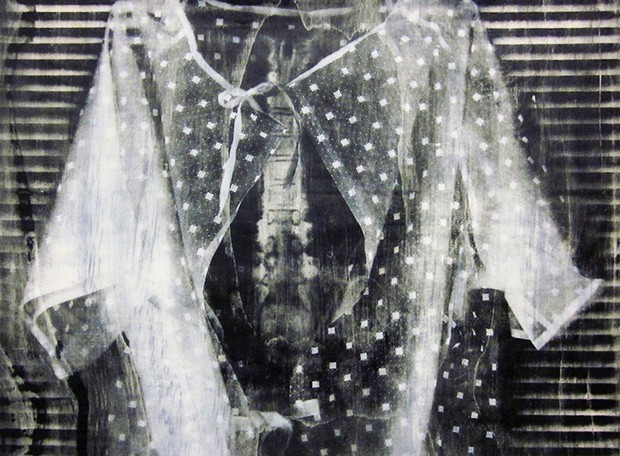 "Seeing Through Walls," 2015, by Darian Stahl. | Image courtesy of Darian Stahl

Art and chronic illness
When Stahl's sister Devan was diagnosed with multiple sclerosis, she began to create artwork that combined Devan's magnetic resonance imaging (MRI) scans with images of daily life.
Through her PhD research, she plans to expand on this project to include collaborators and narratives from other patients and practitioners in Canada.
"This investigation not only benefits the patient's agency and self-identity, but also creates empathetic exchanges between them and their doctor," Stahl says.
As a student in the Humanities Interdisciplinary PhD Program, Stahl will be working at the intersections of art and medicine to illuminate the inequities of individuals living with chronic illness.

Learn more about research at Concordia.
---