Let's talk bias ... in the gaming world
On April 12, join a panel of experts to discuss coded representations of race and gender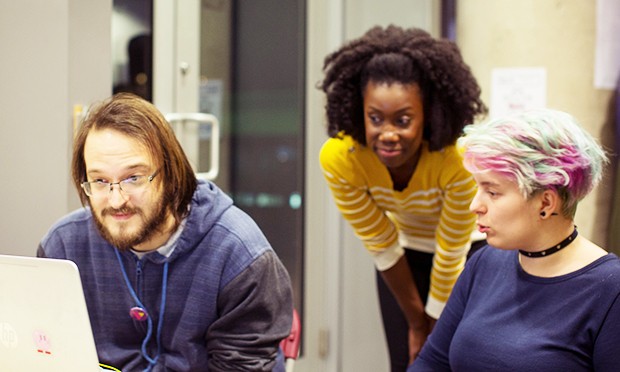 Do video games have a race and gender problem? This question is at the heart of Let's Talk Gaming, an event presented by Concordia's Centre for Technoculture, Art and Games (TAG) and the Canada Science and Technology Museum.
Rilla Khaled is an associate professor in the Department of Design and Computation Arts whose research examines how the design of games and digital tools can help improve quality of life. On April 12, she joins three other speakers from both academia and the gaming industry to break down barriers at the coding core of the gaming world.
Let's Talk Gaming takes place at 6:30 p.m. in the York Amphitheatre (Room EV 1.605) on the ground floor of the Engineering, Computer Science and Visual Arts Integrated Complex.

'How can we rethink our representation of culture in code?'
Can you describe how video games are biased spaces?
Rilla Khaled: There are various ways in which games become spaces that are gendered, encultured or racialized. We can think about the identities of players, the larger player cultures within which they're situated and how this impacts on their interpretation and response to game worlds.
Take, for example, how Arab players in Western countries may respond to games featuring Arab villains.
Then there's visual representation. How do avatars, characters and spaces look? This is closely linked with the behavioural layer. How do avatars and characters behave and what are the rule sets enacted in these spaces?
This, for me, is the key area of interest: even if games start more frequently representing diverse-looking characters, there's still a need to represent diverse-acting characters — ones who aren't just reskinned versions of each other.
More generally, game systems have the potential to express perspectives on how we should live our lives. Should we act as lone warriors, seeking to maximize personal gain? Or should we seek to live lightly, inflicting minimal traces on the environments and people around us?
These are also examples of ways games valorize action. This happens at the behavioural, game system and code level.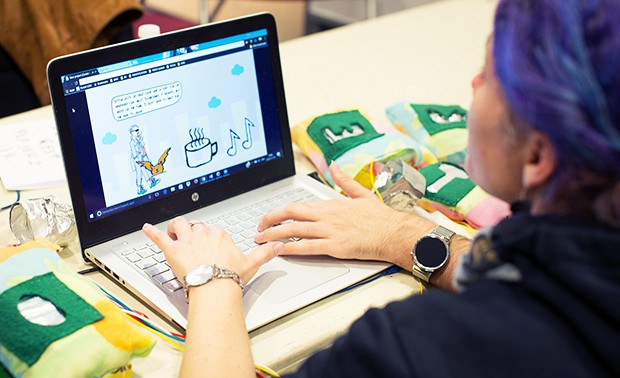 What are some interesting movements and/or people working to improve representation? How are TAG and MILIEUX playing a role?
RK: Diversifying the profiles of game makers and supporting people who identify with certain communities to obtain game-making experience has been an ongoing objective for TAG.
For the last few years, TAG has organized the annual GAMERella event — a game jam targeted at self-identified women, gender non-conforming game makers, people with different abilities as well as anyone who feels they haven't had a chance to make a (video or board) game.
Others from Milieux have related initiatives. For instance, Obx Labs has been running the SKINS game-making workshops for years, with the dual goals of giving Indigenous young people game development experience and getting Indigenous stories into games. I'm very pleased to be working with them this July on a three-week workshop to this end.
Beyond Concordia, Pixelles is a wonderful Montreal-based initiative founded by fellow Let's Talk Gaming presenters Tanya Short and Rebecca Cohen-Palacios. It's dedicated to empowering more women to make and change games.
ReFiG is a five-year SSHRC-funded project that a number of TAG folks are involved in. It's committed to promoting diversity and equity in the game industry and culture. ReFiG has supported programs like Game Curious, a six-week Montreal-based program targeted at developing game literacy for those who don't consider themselves gamers.
Can you explain the significance of your talk's title, "Representation Runs Code-Deep"?
RK: I want to focus on how human behaviours are represented in games with respect to how they are encoded in software. Or, from another perspective, the cultural and social rules we embed in our game systems and how these give rise to particular sets of actions and interactions that are available to players.
Game systems coupled with visual or other sensory representational layers are what make particular claims about the working of the world. Importantly, I want to discuss how we should be rethinking our representation of culture and behaviour in code, in light of the fact that people don't all share the same cultural and social rules.

Register now for Concordia's Let's Talk Gaming event, taking place on April 12 from 6:30 to 9:30 p.m. in The York Amphitheatre (Room 1.605) of the Engineering, Computer Science and Visual Arts Integrated Complex (1515 Ste Catherine St. W.) on the Sir George Williams Campus.
---