'It's about more than Minecraft'
Gina Hara — from Concordia's Milieux Institute — tracks scholarly interactions with the virtual world in a new web documentary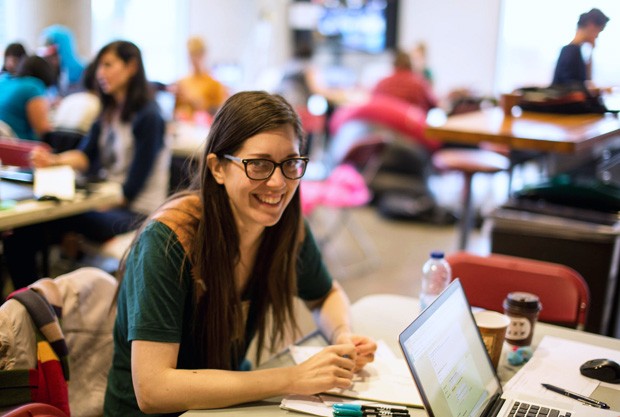 Gina Hara: "Games are the biggest entertainment industry in the world." | Photo courtesy of Gina Hara

Video games — so many of us play them, but what happens when we study them?
In the case of award-winning filmmaker and Concordia film production graduate Gina Hara (MFA, 12), the result is a documentary web series called Your Place or Minecraft?
The documentary was created in the machinima style, meaning it was shot entirely on a computer using graphics from the popular game.
"I think that games deserve the same academic focus as films or music," says Hara, creative director and coordinator at Concordia's Technoculture, Art and Games Research Centre (TAG). "It's the biggest entertainment industry in the world right now and that's culturally important."
Operating under the Milieux Institute for Arts, Culture and Technology, TAG is an interdisciplinary centre for research/creation in game studies and design, digital culture and interactive art.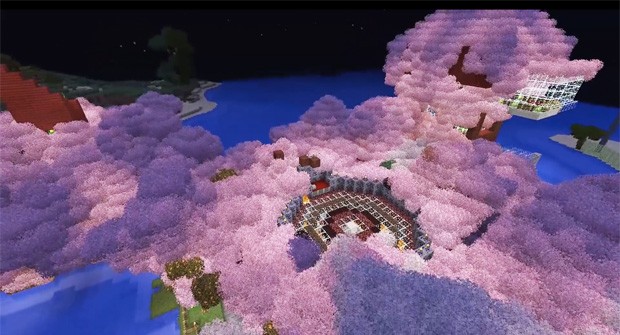 Screenshot from Your Place or Minecraft?

Capturing Minecraft's 'emergent narrative'
Infinite possibilities and popularity drew TAG scholars into the world of Minecraft. The film project emerged organically as Hara felt the necessity to document the small virtual world the centre had created.
"I've always been interested in the ways that we tell stories and Minecraft has this interesting emergent narrative that wasn't purposefully written into the game. I wanted to capture that."
The first documentary of its kind, shot entirely on a computer, the web series follows the virtual lives of several Concordia academics while looking first-hand at their featured Minecraft world called the "mLab server."
"The documentary became about more than Minecraft, it captured the sociological and political environment that was created within the game — the society, interpersonal relationships and power dynamics that exist," explains Hara.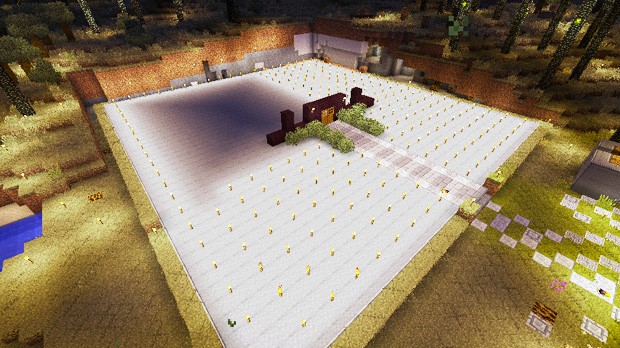 Dreams of going viral
Professors and PhD students have taken notice and the documentary is already showing up on class syllabi at Concordia.
Hara is pleased the documentary is getting out there. "My main goal is to share some kind of observation or innovation that people will like," she says.
For binge-watching enthusiasts, the eight-episode web series was released in its entirety on August 1. Your place or Minecraft? already boasts 1,000 views on YouTube and Hara hopes it will reach viral status.
In the meantime, she will continue work on her next documentary — a discussion on the topic of "geek women."

Learn more about the web series and watch all eight episodes.
Find out more about Concordia's Technoculture, Art and Games Research Centre.
---