Funny, feminist and frankly destabilizing
On October 16 and 17, a student-organized colloquium explores the subversive power of humorous women
October 15, 2015
Source: University Communications Services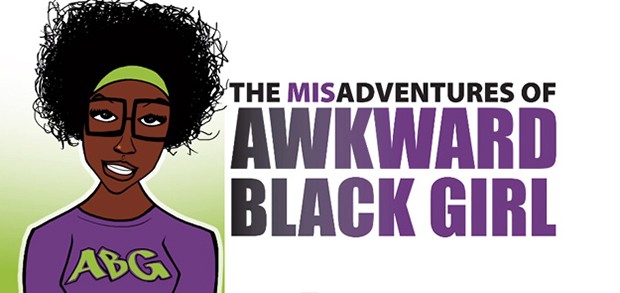 HUMOROUS > DISRUPTIONS: "Humour is a powerful but often overlooked form of feminist discourse."

How important is humour for the feminist movement? Very, according to graduate student organizers of a two-day conference.
On October 16 and 17, online film journal Synoptique and the Mel Hoppenheim School of Cinema will host the HUMOROUS > DISRUPTIONS Colloquium at Concordia.
Put together by doctoral students Desirée de Jesus, Tess McClernon, Rachel Webb Jekanowski from the Film and Moving Image Studies Program and Vanessa Meyer from Communication Studies, the event will examine the destabilizing nature of feminist humour.
It will include round tables of invited scholars and artists, panels of open-call papers and an exhibition of video and media works featuring local and international media makers.
We caught up with organizers de Jesus, McClernon and Jekanowski to get a preview. They answered our questions with one collective feminist voice.

What research will you be presenting at the colloquium, and why?
Rather than present our own research, we approached the development of the colloquium's theme and the curation of the feminist media exhibition and round tables of invited scholars and artists as our intervention into the field.
Unlike conferences that divide emerging from established scholars, we wanted to facilitate cross-disciplinary conversations between artists, graduate students and scholars about feminism and humour, which is an actively feminist gesture in and of itself.

The theme — humour in feminist discourse — is intriguing. Why is it important to explore this now?
Humour is a powerful but often overlooked form of feminist discourse. After watching Issa Rae's The Misadventures of Awkward Black Girl web series (2011-2013), we began investigating how humour and digital platforms complicate who and what can be funny, and create opportunities for women and minorities to develop projects outside of the mainstream.
The popularity of comedians like Mindy Kaling and Amy Schumer also speaks to the disruptive and instructive potential of feminist humour for mainstream culture.

How does this fit into the bigger picture of your current and future research?
Though each of us engages with feminist issues differently within our individual research, our aim is for this colloquium to be a space to learn about and experiment with contemporary feminist strategies in the academic and art worlds.
We hope the varying perspectives of invited participants will enrich future research about feminist pedagogy, women's activism through creation, and the necessity of overlapping dialogue between practitioners and scholars.
HUMOROUS > DISRUPTIONS runs from 5 to 9 p.m. on Friday, October 16, and all day on Saturday, October 17, in Room EV-6.720 of the Engineering, Computer Science and Visual Arts Integrated Complex (1515 Ste-Catherine St. W.), Sir George Williams Campus.
The event is free and open to the public. To view the complete program, visit the HUMOROUS > DISRUPTIONS website.
A reception and media exhibition will take place on Friday from 7 to 9 p.m. Wine and light refreshments will be served.
---