Workshops & seminars, Conferences & lectures
Fly less Concordia
---
DATE & TIME
Friday, March 17, 2023
11:45 a.m. – 12:45 p.m.
SPEAKER(S)
Sebastien Caquard and Cassandra Lamontagne
COST
This event is free and open to the public, in person or remotely via Zoom
ORGANIZATION
Loyola Sustainability Research Centre & Loyola College for Diversity & Sustainability
WHEEL CHAIR ACCESSIBLE
Yes
---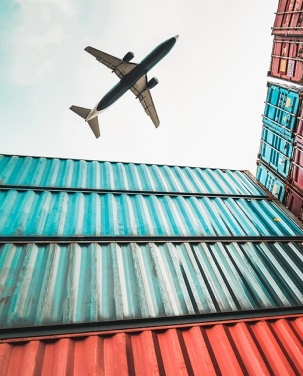 The climate emergency requires that we reduce our global greenhouse gas emissions by half by 2030 in order to avoid the worst impacts of climate change. Flying is the single largest source of greenhouse gas emissions (GHGs) in academia and accounts for 3% of GHGs globally.
Join us as we discuss the why and how of flying less in the context of justice and capacity. Some interactive components will include breakout groups to identify barriers and solutions.
About the speakers
Cassandra Lamontagne is Sustainability Manager at Concordia's Office of Sustainability. A graduate of the University, she works tirelessly to support the University's sustainability initiatives, including being instrumental in the development and implementation of the University's Sustainability Action Plan.
Sébastien Caquard is a full professor in the Department of Geography, Planning and Environment at Concordia University and the lead co-director of the Centre for Oral History and Digital Storytelling. His research lies at the intersection between mapping, technologies and the humanities. He has been actively involved in implementing a flying less policy in the Department of Geography, Planning and Environment.
---
This event is part of:
---
---