Local history of Kanien'kehá:ka of Kahnawake
Educational resources for faculty to begin their process of critical self-reflection regarding indigeneous decolonization of curriculum and pedagogical practices. Begin by learning about the local history of the Kanien'kehá:ka of Kahnawake.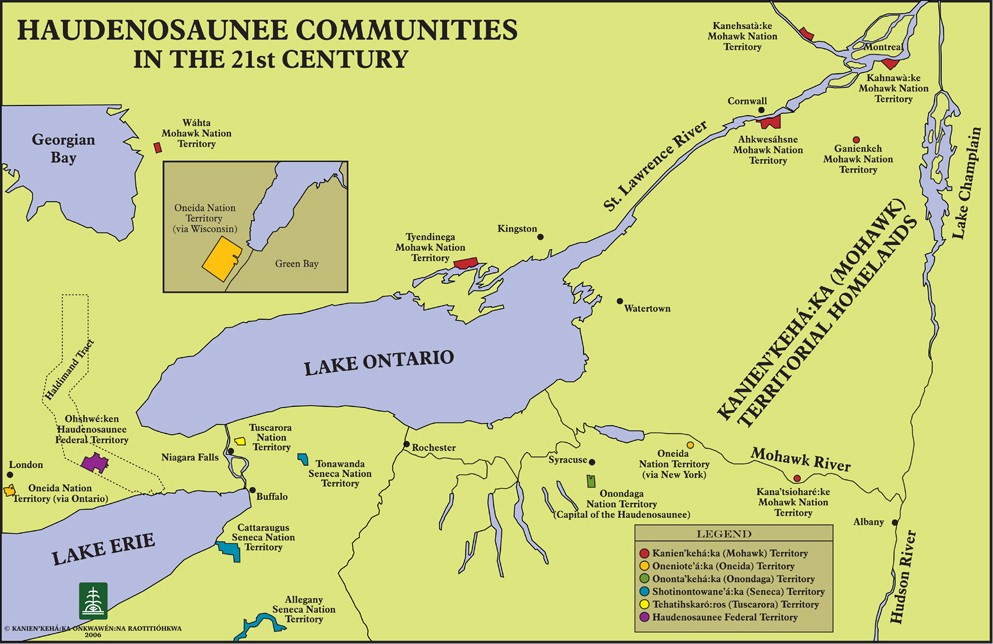 Haudenosaunee communities today. Image copyright 2006 Kanien'kehá:ka Onkwawén:na Raotitióhkwa
The Saint Lawrence Seaway
The Kahnawà:ke Revisited Series entitled The Saint Lawrence Seaway
Drawing upon oral history and stories of Kahnawa'kehró:no community members, these videos explore the impacts on the waters, land, community and the ways of life of Kahnawa'kehró:non with the expropriation and forceful building of the Seaway.
Territorial Land Acknowledgement