Alumnus/Alumna profile
Liana Di lorio
Bachelor of Arts
Major in English Literature, Minor in Italian
Bachelor of Commerce
Major in Supply Chain Operations Management
"I learned how to connect with people and how to speak with authority and confidence."
Taking part in JMSB's case competitions helped Liana develop the skills that led to a job offer right after graduating.
After completing your first degree the arts, you realized you wanted to study business. What did you find attractive about supply chain operations?
I felt like it would allow for me to grow. When I decided I wanted to go back to school for my second degree, I visited Concordia's Open House and I was told by the program representatives that supply chain is needed everywhere, in any type of company.
Because of that, there are jobs anywhere. And I already had years of experience working in retail at H&M, so I thought to myself, "Maybe I'll work in supply chain in retail or maybe somewhere else." I knew I had options.
I loved Concordia because it was so flexible. I've known so many students who were part-time so I knew that I could work and go to school.
Who is the program tailored for?
It attracts people interested in everything that goes into making consumer goods and getting them onto your table or into your hands.
It also involves learning business statistics, looking at patterns of behaviour and asking, "Is this significant?" It's basically like data intelligence: looking at a big set of data and finding a trend and then being able to translate that into something actionable.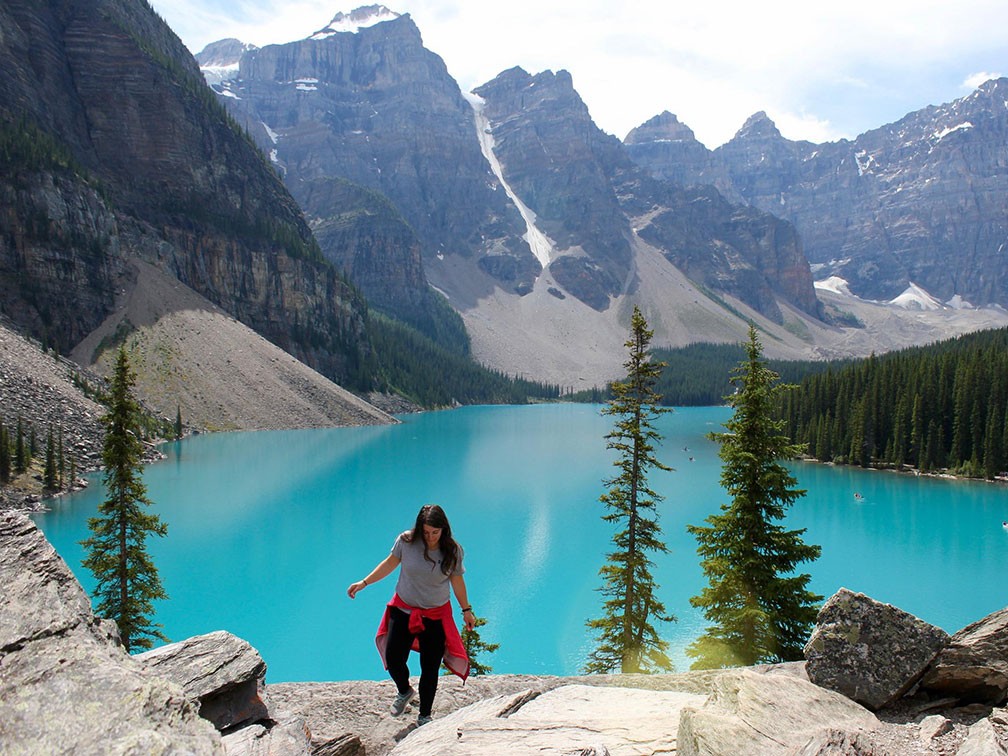 What would people find surprising about the program?
A lot of it is very fun because it feels like a puzzle. You need to be able to connect the creative side and the analytical side of business. It might seem like something that's mostly about punching numbers into your calculator, but you definitely have to be creative in terms of problem-solving.
Speaking of creative problem-solving, you also took part in case competitions. What was your experience like?
Case competitions really helped with understanding how a business works practically and the common problems businesses face. My team's concentration was business ethics, so we looked a lot at corporate social responsibility. It's a great experience because it's something you might actually face in your career.
What are some skills you've developed throughout your studies that you carry into your work?
Definitely presentation — this is something that I combined from my John Molson School of Business, liberal arts and English experiences. I learned how to connect with people and how to speak with authority and confidence. When I think about something, I can deliver a message pretty eloquently and convincingly and this led to my getting a new position at David's Tea – my first employment after graduating – almost immediately after I gave a presentation.