Geospatial Technologies (Cert., Minor)
Certificate (Cert), Bachelor of Science (BSc)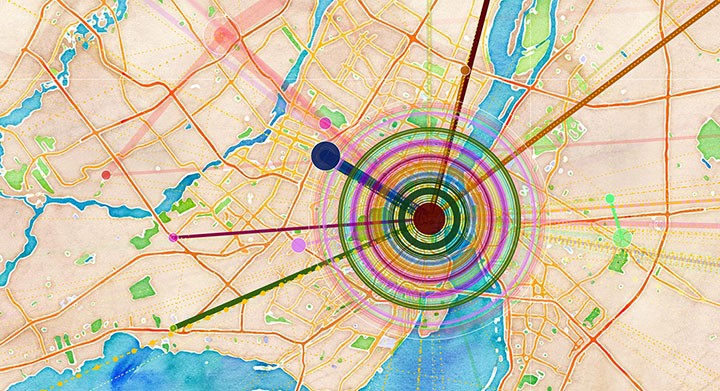 Why study Geospatial Technologies?
It's what powers Google Maps but its application goes far beyond. Master Geographic Information Systems (GIS) technology to the point of making your own maps, and you'll gain the power to see and understand a specific location in a way that allows you to forecast issues and solve problems. An oil spill hits a river: where will the pollutant go next and how bad will the damage be? You're opening a new bike shop: what's the best location given existing bike stores and the flow of bicycle traffic? You want to map the migration journey of your parents: what is the best available online mapping application for telling and sharing spatial stories? You'll also become a more savvy producer of maps as you take a critical approach to understanding the choices behind presenting data sets in visual form.
The Minor in Geospatial Technologies is open to students in all Faculties.
The Certificate in Geospatial Technologies is designed for students who wish to advance their career but are not currently enrolled in a degree program.
Concentrations:
Certificate in Geospatial Technologies (30 credits)
Minor in Geospatial Technologies (24 credits)