The annual Scholars Awards celebration recognizes the outstanding academic achievements of our scholars.
These students place at the top of all our students enrolled in each academic program, be it an honours, major or specialization.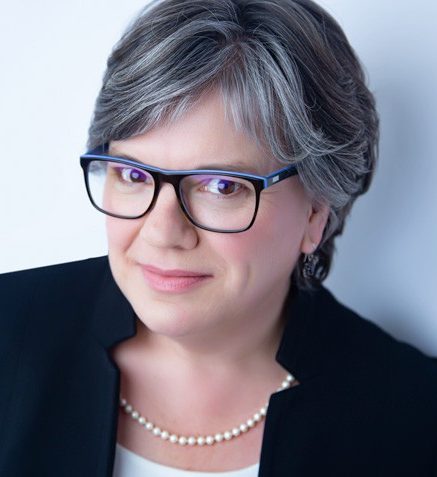 Jodi O Photography
Message from the Dean
Dear scholars,
I am delighted to recognize your remarkable academic achievement. You are an extraordinary group of students whose grades are at the top of their respective programs.
You should each take immense pride in what you have accomplished. Thank you for being a part of our faculty. We are proud to be a part of your journey.
On behalf of all of us in Arts and Science, I applaud you and wish you success in all your future endeavors.
Congratulations!
Applied Human Sciences
Evgenia Angelopoulos

Walid Baazi

Andrea Betts

Eli Aaron Bronstein

Jayme Goldwax

Gus-Rose Guzman

Kailin Dee Mailly

Melanie Sayag

Yixuan Zhang

Anneliese Zwaagstra
Biology
Alessio Cusmano

Natalie Dupont
Institute for Co-operative Education

Joanna El Khoury

Anas Mahsoussi
Institute for Co-operative Education
Sarah Ménard
Science College
Kirti Purkayastha
Science College

Joe Zouein
Chemistry and Biochemistry
Olivier Daniel

Seyedehnegin Nabavi
Institute for Co-operative Education

Cassandra Roussel
Classics, Modern Languages and Linguistics
Marguerite Faille

Claire Latour

Kirsten Shute

Philip Smith
Communication Studies
Zoë Aikman

Madelyn Eastwood

Laurianne Flynn

Lalla Mariam Haidara

Elizabeth Hanisch

Hannah Jamet

Yixuan Ma

Melissa Migueis

Kiana Picanco
Economics
Alexandre Beauvais

Sarah-Ann Colanzi

Dylan Iny




Iones Kelanemer Holban

Liam Morrin

Antoine Sawyer
Institute for Co-operative Education
Education
Mégane Dupré

Magnolia Kahrizi

Nektaria Riso

Barbara Sosa

Nicole Tsantrizos
English
Adriano Cavaliere

Erika Della Cioppa

Bridget Huh

Jade Palmer

Faith Paré

Catherine Sauve Dowers
Études françaises
Edouard Charest-Drapeau

Roseline Ouellet
Institute for Co-operative Education
Megan Parker
Institute for Co-operative Education
Geography, Planning & Environment
Dillan Cools

Gisela Grossman

Abigayle Kealey

Jane-Marie Ramil

Mirja Reid

Natalie Thorne
Health, Kinesiology & Applied Physiology
Evan Chen

Katherine Keough

Julie Lamoureux

Jenna Pacheco

Emily Pereira

Lucas Turrin

Michael Veleno
History
Maire Dowdall

David Howden

Philippe Quartz
Journalism
Cassidy Dora
Institute for Co-operative Education

Dana Hachwa

Mélanie Lussier
Institute for Co-operative Education
Mathematics and Statistics
Roxanne Galarneau
Institute for Co-operative Education
William Kairouz
Institute for Co-operative Education
Vivaik Malik
Institute for Co-operative Education
Peter Veroutis
Institute for Co-operative Education
Philosophy
Ashkan Haghighat

Soline Van De Moortele

Nathaniel Kremer
Physics
Rami Zemouri
Institute for Co-operative Education
Political Science
Domenico Albano

Bryanna Bragagnolo
Institute for Co-operative Education
Savannah Carvalho
Institute for Co-operative Education

Anna Cipolla

Luis Colmenares De la Melena

Isaac Finkelstein

Dea Koxhaxhiku

Ramya Panchacharam
Institute for Co-operative Education

Laura Sofia Rivera Sánchez
Psychology
Christina Bertachas
Science College

Melissa Joyce Castillo

Ellfie Chen

Rafaela Diaz-Byers

Sabine Goldberg

Ephrathah Hadgu

Alexandra Hillcoat

Cameron Hines

Nicolas Laporte

Joon Lee

Alexandra Meltzer

Zohreh Mohammadrezaee

Yasamin Movasseghi

Stephanie Patterson

Nour-El-Houda Rarrbo

Gregory Rattray

Abiraam Samithamby

Micaël Thériault

Evmorphia Voyatzis
School of Community & Public Affairs
Catherine Renaud-Dessureault
Simone de Beauvoir Institute
Simone de Beauvoir Institute
Juliette Brière-Couture
Simone de Beauvoir Institute

Indigo Micciche
Sociology and Anthropology
Queenie Chen
Institute for Co-operative Education

Chris Fardeau

Dina Gutierrez

Jessica Jeffery

Chloe Mayes

Payman Tavakolrastani

Isaac Tetreault

Phoebe Tom
Institute for Co-operative Education

Amina Vance

Ava Weinstein-Wright