Waste audits & inspections
Concordia measures its waste diversion by tracking the weights of materials sent to landfills versus recuperation on a yearly basis. Additionally, waste audits are conducted periodically to find out how much of what we trash is actually recyclable or compostable.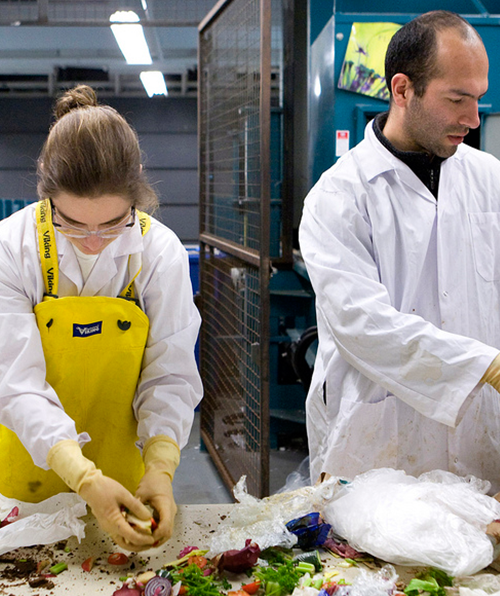 Our next waste audit will be of the LB building in Spring 2020, while our next university-wide waste audit is slated for October 2020.
Here's what we found in the trash at the last waste audit, in 2013: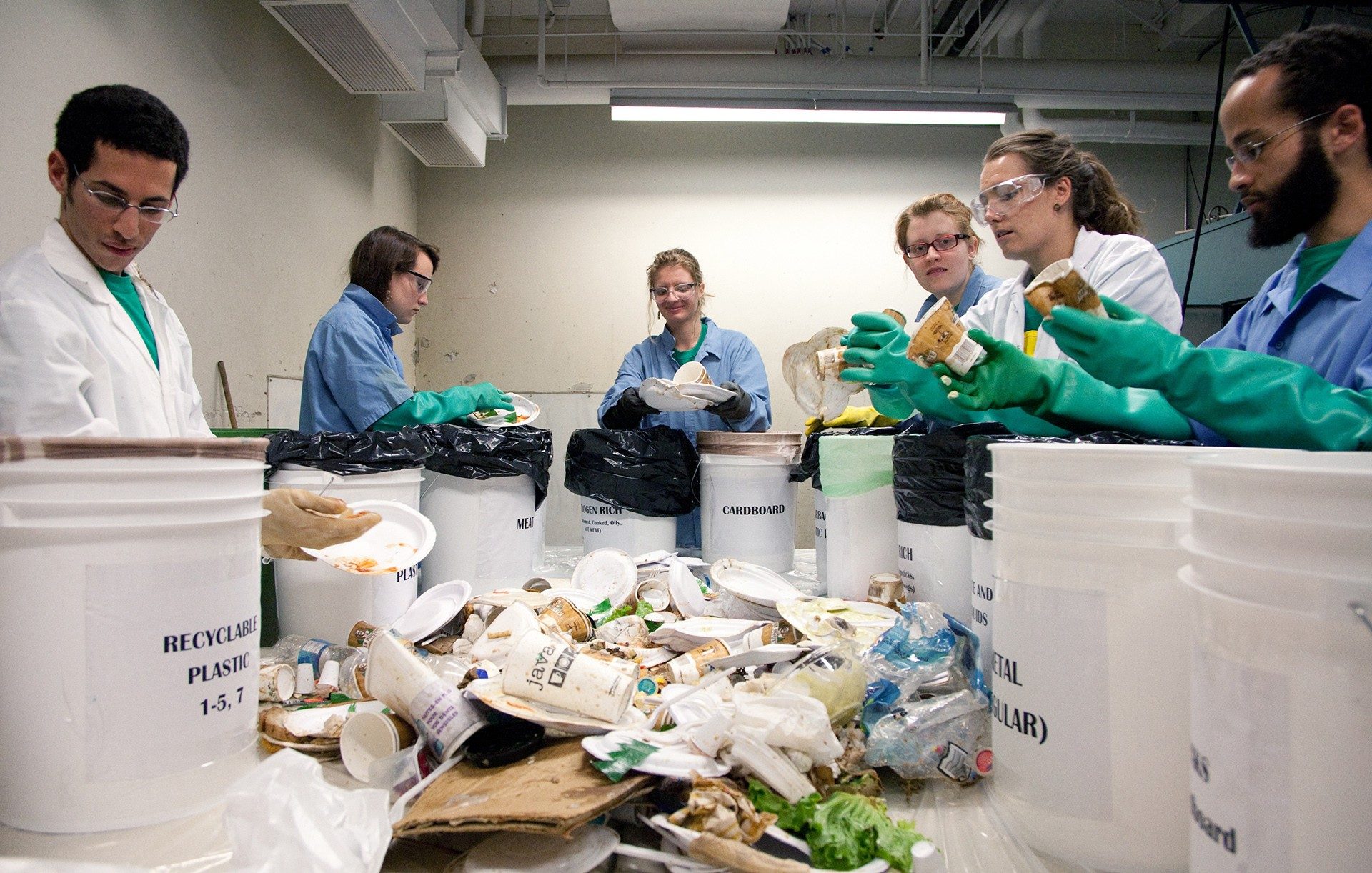 83% of Concordia's trash is recyclable and compostable! If we all pitch in, we can bring this number down.
A full audit of Concordia's waste streams was conducted in 2013. This audit provided a broad picture of Concordia's waste diversion and has helped identify opportunities for improvements.

Read the full Concordia University 2013 Waste Audit Report [PDF - 2.7MB]
Current audits focus on measuring the improvement in settings after the implementation of new infrastructure or educational campaigns. Check back here for future campaigns and their audit results.