What's in your trash?
Join us in a conversation on social media about the waste we make every day!
Have you ever wondered why some packaging is not recyclable or compostable? Ever wanted to talk about the challenges of reducing waste with Concordians and other concerned global citizens? Ever wanted to ask a company if they could switch or reduce their packaging? Or just explore alternative options to single use packaging? #helpmegozerowaste is your chance to do all of that!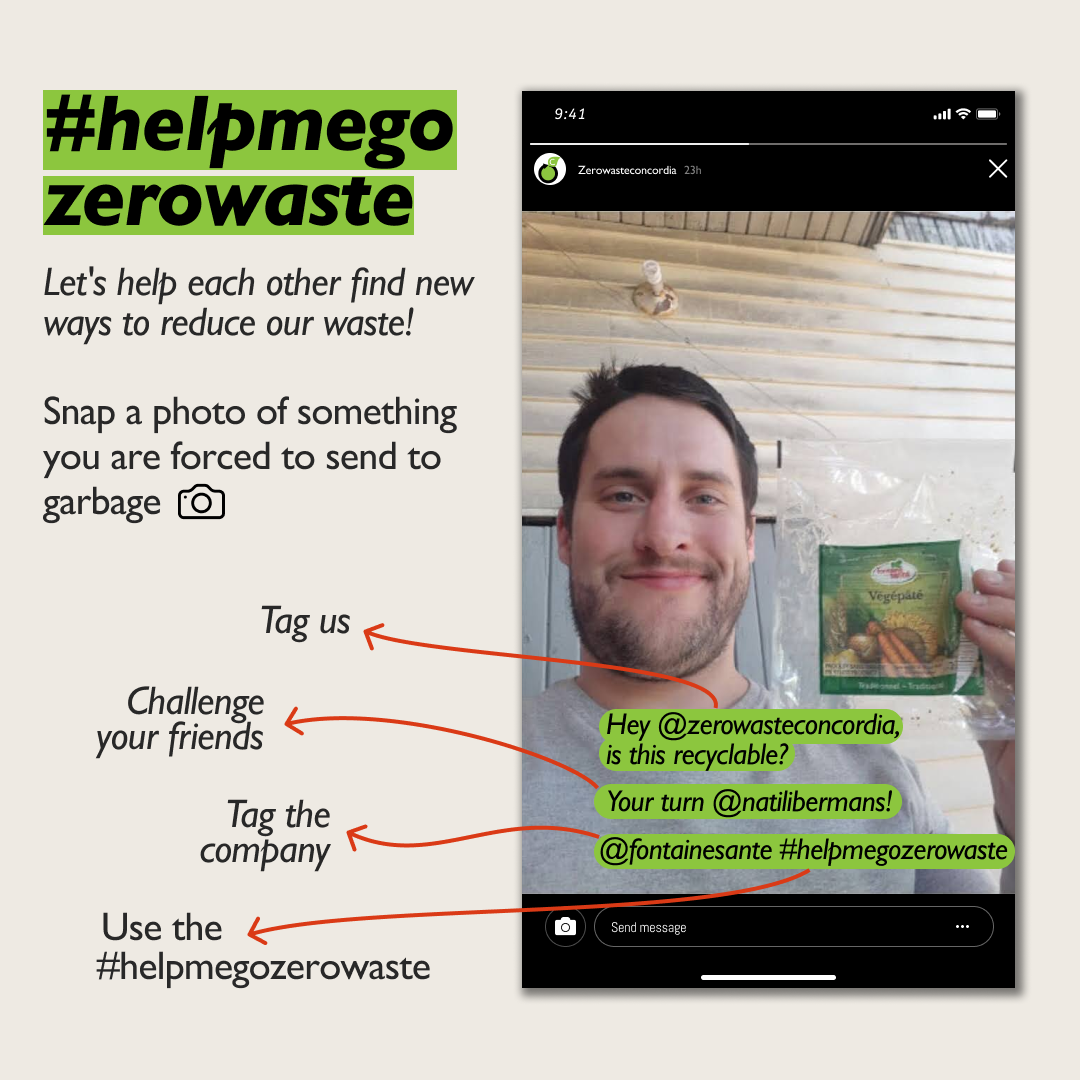 Zero Waste 101
Check out these resources if you have any basic questions on what is recyclable, or compostable in your municipal waste collection system.
You can also check out our Zero Waste 101 stories on instagram!
Visit our Zero Waste Concordia Facebook Group to stay connected with the community and dig deeper into questions on waste!