Public Art and Sustainability
Students in all disciplines are welcome to apply
APPLICATION DEADLINE: April 10, 2023
This course offers a unique opportunity for students from Montreal's four universities to collaborate in the creation of ephemeral public art works, as part of the REM network's deployment and the government of Quebec's Programme d'intégration des oeuvre d'art aux bâtiment et lieux publics. It provides hands-on, experiential learning in the creation of public art works, while also grounding practice in theoretical knowledge on public art and critical understandings of site-specificity.

This first iteration of the course, hosted by Concordia, will focus on sustainable public art practices. Consideration of the land, site, materiality and environmentally-friendly working practices will be a requirement for all artworks produced for this course.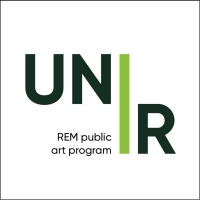 Course codes
Undergrad: FAFS 398
MA Grad level: FAFS 660
PhD Level: FAFS 860
Dates
Summer 2023
In-class: May 22 – 31, 2023 (this includes a New York City field trip)
Non-synchronous group-work throughout the summer: (June 1 – July 30)
In-class: July 31 – August 4 (Installation period)
Course description
Special hands-on interdisciplinary course open to students from Concordia, UQAM, McGill and Université de Montréal.
Includes special fieldtrip to New York City
Will result in the conception, creation and installation of ephemeral works of public art on or near the site of the future Réseau Express Métropolitain (REM).
Course and its outcomes funded by the REM as part of the Quebec Government's Programme d'intégration des oeuvres d'art aux batiments et lieux publics.
FOR MORE INFORMATION:
Marc Wieser, Supervisor, Strategic Initiatives Portfolio, Concordia University Faculty of Fine Arts marc.wieser@concordia.ca
How to apply
Interested applicants should submit the following material to Kelly.jazvac@concordia.ca
Letter of interest (1 page) clearly indicating institutional affiliation; academic degree program; year; personal experience and interest in the course subject
A short paragraph describing your interest to collaborate with other students from other disciplines
A portfolio of 10-15 images indicating past work and/or realizations