Concordia Public Scholar's new age-verification technology comes from the heart
Azfar Adib looks to leverage electrocardiogram readings to keep children safe online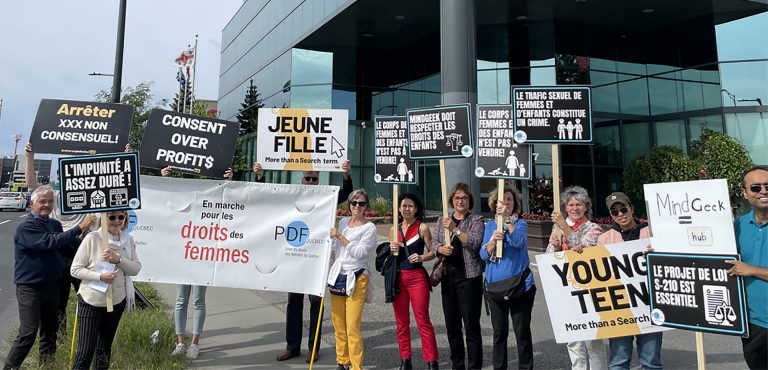 For Azfar Adib, a chance encounter at a Concordia event helped pave the way for his current research passion.
Adib immigrated to Canada from Bangladesh in 2019 to pursue a PhD in the university's Department of Electrical and Computer Engineering. A few months later, the Concordia Public Scholar met an activist who was ardent about children's online safety.
Convinced that this is an issue worth fighting for, Adib started taking part in regular demonstrations organized by Stop Exploitation Hub. The hub is run by Rafela Diaz-Byers Lee, a current student in Concordia's Faculty of Fine Arts.
When it came time for Adib to choose a dissertation topic, he began to wonder if his electrical engineering skills could be applied to create more effective methods of online age verification.
In discussion with his electrical and computer engineering supervisors, Wei-Ping Zhu and M. Omair Ahmad, Adib proposed a novel way to detect age — by using electrocardiogram (ECG) technology.
He has received several research grants and awards, including MITACS Accelerate.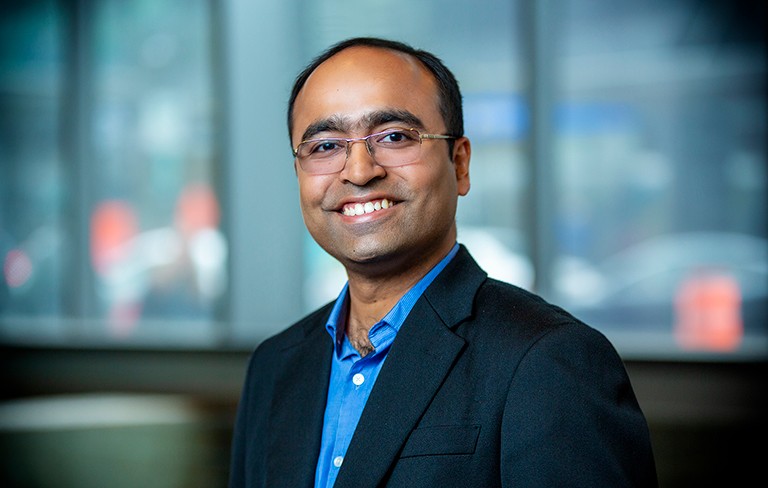 Azfar Adib: "I plan to develop an AI system that can correctly tell if someone is at least 18 years old."
Where does your passion for this topic come from? Do you have children?
Azfar Adib: I'm a single guy and I don't have kids. But I have nieces and nephews in Bangladesh and Canada that I care deeply about. Hearing some of the troubling stories of what has happened to young people in Canada after being exposed to inappropriate content worried me.
The same problem exists all over the world. However, developing countries like Bangladesh are always a bit behind when it comes to adopting certain technologies. But eventually the technologies will come, and I worry about the effects they will have on young people there.
Canada is more open to exploring and talking about issues that are seen as taboo in some other countries, such as troubling online content. This also made me comfortable to actively work in this area.
Talk about the idea behind heart rate and age verification.
AA: It's clear that existing age verification standards are insufficient. Getting around current methods, such as uploading identification or self-identification, is easy, especially for youth who are so tech savvy. These methods also do not protect privacy of users.
That's where heart signal, or ECG, comes in.
Biologically, adults have lower heart rates than those 18 years of age and younger. And getting this heart signal is easier than ever with applications that can be found on smart watches. These watches are equipped with sensors that take heart signals in a way that is efficient, precise and painless.
I'm trying to create an AI-based application that can tell age using this signal.
How are you going about this?
AA: In developing any new AI system, collecting sufficient data is very important.
I started data collection here at Concordia, measuring ECG of voluntary participants using a smartwatch. I also obtained clinical ECG from a public database created by Physikalisch-Technische Bundesanstalt (PTB), the national research institute of Germany.
Next I was given permission by the English Montreal School Board (EMSB) to collect ECG data from kids studying in their schools. Up to now, I have collected ECG data from almost 200 people.
How accurate is ECG data at this point? Can it really tell between someone who is 17 and someone who is 18?
AA: That's the catch! The real change in heart signal may not come exactly at 18 years old. It may come two to three years later.
However, we know that AI has the capability to look deeper and find patterns that are invisible to us. So, I plan to develop an AI system that can correctly tell if someone is at least 18 years old. To do so, I need to first train this system with a good amount of data. So, again, data is the key.
For good reason, people are preoccupied with the privacy of their personal information, especially when it comes to health-related data. How will you address this concern?
AA: Great question. I asked how people feel about this kind of technology through user interviews. Most people are indeed concerned about their privacy. Some are also skeptical of new technologies. But, when the question is their online safety and that of their kids, then people are ready to use the most reliable option.
So, it's a sort of trade-off. Someone can use existing ID-based options for age verification, which are easy to use but risky for privacy. Conversely, they can try the solution that I am developing. It's new, but it ensures more privacy.
In the end, I hope that the technology I am developing will ethically and safely protect our most vulnerable without sacrificing privacy.

Learn more about Azfar Adib and Concordia's 2023-24 Public Scholars.
---