Concordia receives $7.95M for 38 research projects in natural sciences and engineering
Support from NSERC covers topics from climate change assessment to improving motor skills through virtual reality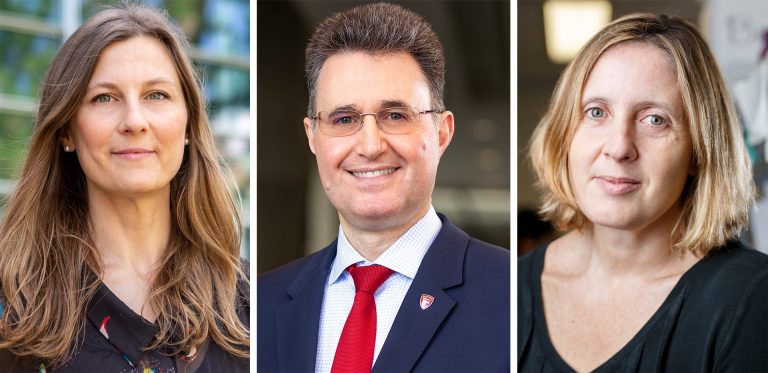 The Natural Sciences and Engineering Research Council of Canada (NSERC) has announced a total of $7.95 million for 38 projects at the university. The funding, most of which comes from NSERC's Discovery Grants Program, supports Concordia's research expertise in disciplines ranging from biodiversity to civil engineering to psychology.
These funds were complemented by 11 Research Tools and Instruments grants to support early-career research and two Discovery Launch Supplements meant to support training and collaboration.
"Thanks to this investment from NSERC, Concordia researchers can build on their impressive research portfolios and continue making discoveries that lead to groundbreaking innovations," says Concordia President Graham Carr.
"The funding also helps new generations develop the skills they need to become world-class researchers."
Top-funded projects and researchers
Alisa Piekny is co-director of the university's Centre for Microscopy and Cellular Imaging, Concordia University Research Chair in Cancer Cell Biology and associate professor in biology. She will receive $60,000 for her research that seeks to define the mechanisms controlling cytokinetic diversity in human cells.
Mourad Debbabi, dean of the Gina Cody School of Engineering and Computer Science and Tier 1, Honorary Concordia University Research Chair in Information Systems Security, earned $59,000. His work focuses on detecting and mitigating code vulnerabilities and supply-chain attacks.
Mihaela Iordanova, Tier 2, Canada University Research Chair in Behavioural Neuroscience, also received $59,000. She is continuing to explore dopaminergic regulation of appetitive and aversive events and their interaction.

Find out more about research at Concordia. For a complete list of Concordia's newly funded projects, consult the Natural Sciences and Engineering Research Council of Canada (NSERC) website.
---