Government of Canada invests more than $7M in Concordia research
Scholars will build on their investigations through Canada Research Chairs and the Canada Foundation for Innovation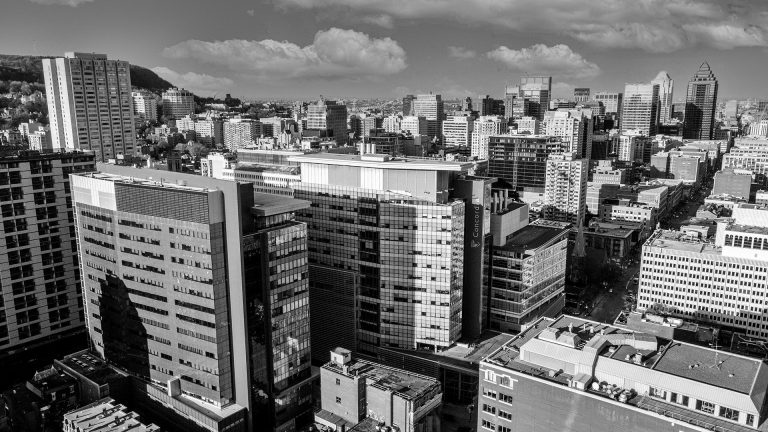 The Government of Canada has made several important funding announcements that will advance research and research-creation at Concordia. The funding will also provide the critical equipment the university needs to advance important new discoveries.
Funds come from the Canada Research Chair Program, administered by Canada's Tri-Agencies, and the Canada Foundation for Innovation (CFI), a non-profit corporation that invests in research infrastructure at Canadian universities.
Meet Concordia's new and renewed Canada Research Chairs
Balbir Singh, assistant professor of art history, is Concordia's new Canada Research Chair (CRC) in Art and Racial Justice (Tier 2). This designation brings the total number of CRCs at the university to 26.
Four other faculty will see their CRCs renewed for five years: Tristan Glatard, associate professor of computer science and software engineering; Nadia Myre, associate professor of studio arts; Alexandre Bitektine, associate professor of management; and Aashiq Kachroo, associate professor in the Department of Biology.
Singh will receive $120,000 annually for five years, plus $250,000 from the CFI, while renewed CRCs will each receive $100,000 annually for a five-year period, bringing the total investment in this round of funding to $2.85 million.
CRCs are nationally recognized experts who contribute knowledge, understanding and solutions to society's most pressing challenges and play a key role in advancing research and research-creation.
Important investments in infrastructure to propel research forward
Thirteen Concordia faculty secured infrastructure investment from the CFI's John R. Evans Leaders Fund. These funds will be matched by a contribution from Quebec's Ministère de l'Économie, de l'Innovation et de l'Énergie as well as support from Concordia and other sources, for a total investment of $5.4 million.
The goal of CFI funding is to support researchers with the cutting-edge facilities, laboratories and equipment they need to push the frontiers of knowledge in all disciplines, to discover and to innovate.
"Congratulations to Concordia's new Canada Research Chair and to those who have been renewed, as well as our faculty who secured CFI funding," says Concordia President Graham Carr. "These are important investments that ensure the long-term success of Concordia's research mandate in the areas of training, learning and discovery."

Find out more about research at Concordia.
---