Concordia is a key institutional partner in a Canada First Research Excellence Fund–awarded project
The interdisciplinary initiative will build on the university's innovative approach to immigration research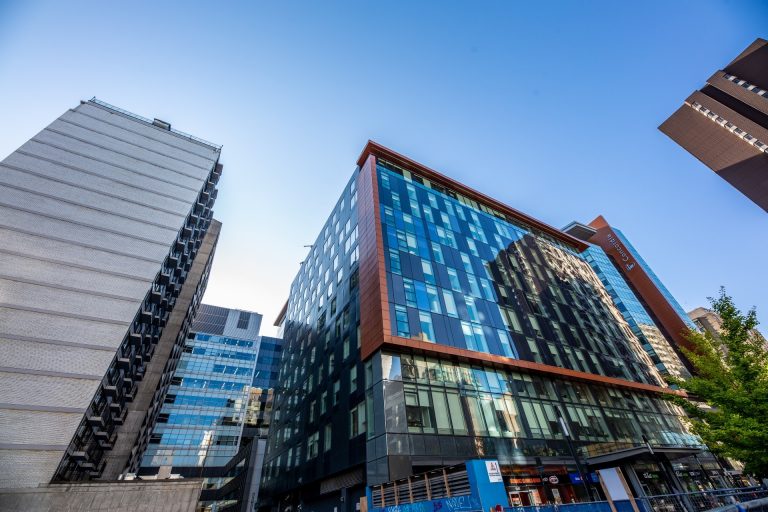 Toronto Metropolitan University (TMU) is leading a Canada First Research Excellence Fund–awarded project — in which Concordia will be a key institutional partner. The project, Migrant Integration in the Mid-21st Century: Bridging Divides, is a seven-year interdisciplinary initiative investigating the challenges and opportunities of migrant integration.
Concordia is just one of four institutional partners and the only one in Quebec. The partnership will lead to the creation of a bilingual research centre at the university that will build on its cutting-edge approach on immigration research.
Concordia's research leads include Mireille Paquet, associate professor of political science and Concordia University Research Chair on the Politics of Immigration; Zachary Patterson, associate professor and graduate program director at the Concordia Institute for Information Systems Engineering; and Antoine Bilodeau, professor of political science.
'Canadian society is rapidly changing'
The program's distinctive interdisciplinary research design will drive leadership in the areas of citizenship and civic participation, the future of work, health care, and the responsible and ethical use of advanced technologies, including artificial intelligence, which is changing the way we work, live and interact.
Immigration is playing an important part in Canada's post-pandemic economic recovery and future growth. As such, Paquet believes a robust understanding of immigration is key for Canada to be more inclusive, equitable and resilient, while improving social and technological innovation.
"What we have to understand is that Canadian society as a whole is rapidly changing in a global context of deep technological transformation," Paquet notes. "For immigrants, there are so many things we don't yet understand regarding how these changes will affect their family, social and economic lives in Canada as well as their connections with the countries they left."
The University of Alberta and the University of British Columbia are the other partner institutions. The joint research will lead to new insights and usable knowledge in four thematic streams: Immigrant Health and Well-Being, Employment and Lifelong Learning, Place and Infrastructure, and Citizenship and Participation.

Learn about the Concordia's Centre for the Study of Politics and Immigration.
Find out more about the Bridging Divides program at Toronto Metropolitan University.

---