The future is bright for the Concordia Institute of Aerospace Design and Innovation
As it celebrates 20 years, CIADI looks to expand its focus to grad students and cross-disciplinary collaborations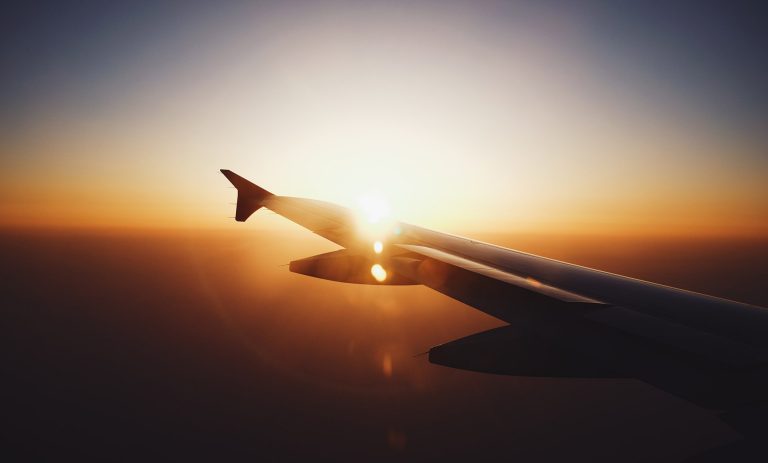 The Concordia Institute of Aerospace Design and Innovation (CIADI) is a household name in Montreal aerospace. That's because it was the first institute of its kind in Quebec.
As it now celebrates its 20th anniversary, CIADI continues to make great strides in supporting aerospace research and training for students, researchers and industry.
"Over the years we have really put Concordia on the map in Montreal's aerospace industry," says Marius Paraschivoiu, director of research at CIADI. "Industry seeks us out when it comes to support with their educational and research-related initiatives."
Now, CIADI plans to expand its services to further benefit Concordia students, researchers and professionals in aerospace.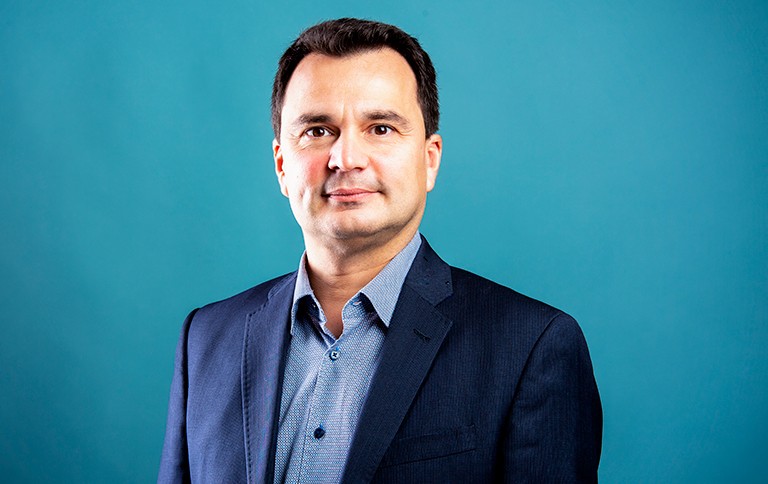 Marius Paraschivoiu, director of research at CIADI.
Branching out to graduate students
Working with undergraduate students has been CIADI's main focus since its inception, promoting careers in aerospace through various events and trainings. Graduate students, however, have remained a largely untapped market for the institute — until now.
"We are very strong in terms of our undergraduate connection. The plan now is to expand that experience to graduate students," says Paraschivoiu, who is also a professor in the Department of Mechanical, Industrial and Aerospace Engineering at the Gina Cody School of Engineering and Computer Science.
"We're looking to have master's and PhD students interact with and conduct their research within industry."
Expanding its scope to include graduate students is a natural progression for CIADI. Their connections with the aerospace sector in Montreal will be useful for promoting research and career opportunities for all students at the Gina Cody School.
"Graduate students' research is a big initiative we are ready to take on, and that is where we are seeing the most growth potential," Paraschivoiu reports.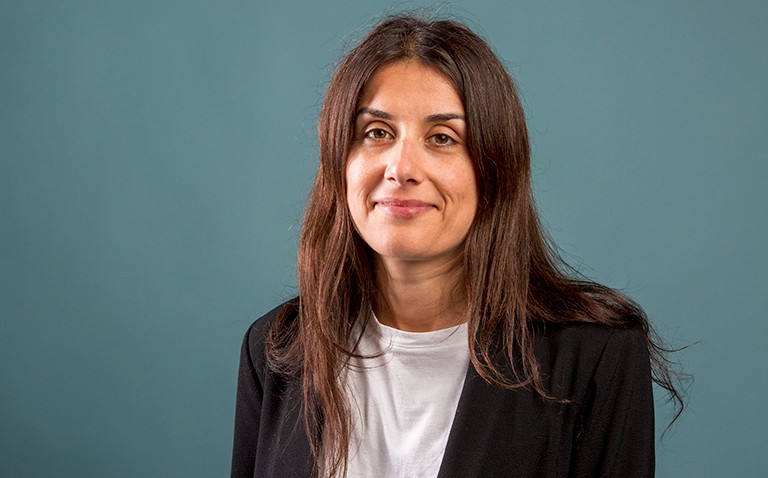 Carole El Ayoubi, CIADI's director of education.
Integrating experts beyond engineering

Paraschivoiu recognizes that the future of aerospace also requires collaboration with disciplines outside the field. He hopes to find researchers at Concordia's John Molson School of Business and Faculty of Arts and Science willing to work with CIADI on partnering with industry.
"Sustainable aerospace is where the industry is really putting most of its focus," he says. "There is knowledge in fields outside of engineering that we must identify and bring together to advance this area of research."
As aerospace moves into more sustainable practices, a cross-disciplinary approach will ensure a greener future in the field. From geography to chemistry to cybersecurity, CIADI wants to facilitate more research in these areas to complement its commitment to sustainability.
Educating the aerospace industry
Beyond supporting Concordia students and researchers, CIADI's vision is to offer further educational training for working professionals.
Carole El Ayoubi, CIADI's director of education, plans to roll out micro-programs for industry employees. These will be related to topics such as artificial intelligence and cybersecurity and introductory courses on specific knowledge needed for professional development.
"The field of aerospace has been transformative over the last 100 years," Paraschivoiu adds. "But there is a need to expand the existing knowledge base as cybersecurity and artificial intelligence become more essential."
Concordia's experts will provide courses to industry in the fall 2023 term.
A short history of CIADI
Established in 2001, CIADI is a coordinated umbrella platform that promotes and supports excellence in aerospace research and education at Concordia. It was previously led by Christian Moreau, who helped build CIADI's reputation within the commercial market.
CIADI supports various research streams, including:
Intelligent design, manufacturing and maintenance
System design optimization and propulsion
Advanced materials and structures
Aviation management, mobility and autonomy
Faculty, students, alumni and industry partners will gather to celebrate CIADI's milestone anniversary on November 17.

Learn more about Concordia's Gina Cody School of Engineering and Computer Science.
Explore the Concordia Institute of Aerospace Design and Innovation.
---