Quebec government funding for the UNESCO-PREV co-chair is renewed for another 4 years
The renewal is a seal of approval for its work on the prevention of radicalization and violent extremism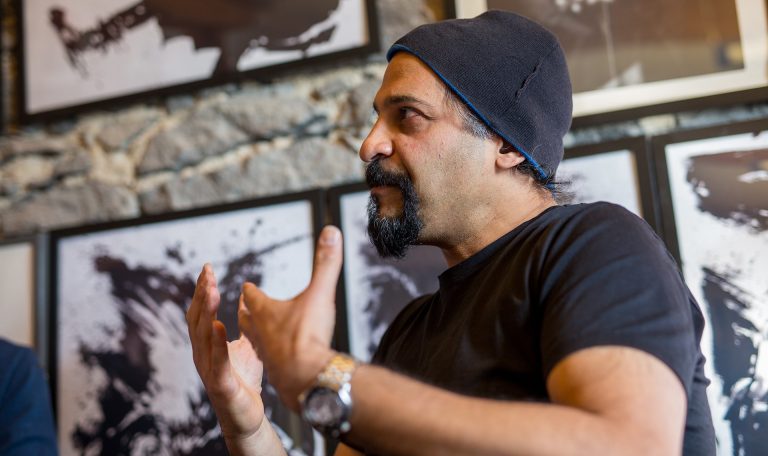 The UNESCO Chair on the Prevention of Radicalization and Violent Extremism (UNESCO-PREV Chair), which was renewed last December, has received an additional $480,000 from the Government of Quebec to continue its work until 2026.
Professor Vivek Venkatesh, UNESCO-PREV co-chair and president of the UNESCO Chairs Network in Canada, is excited.
"It's a real testament to the quality of the work that we've produced in the first four years," he says. "For the funding of UNESCO chairs to be renewed, you have to provide elaborate reports with regards to how you've met the aims of the mandate, what are the results of the work and how it will evolve. So, our team never took this renewal for granted."
A world first at the time of its founding, the UNESCO-PREV Chair managed to secure more than $4.5 million in external funding between 2017 and 2021.
"We knew that being a chair with so much success gave us a pretty good chance of having the government funding renewed," Venkatesh adds.
He highlights the interdisciplinary nature of the chair, shared by co-chairs from Concordia, UQAM and Université de Sherbrooke, as a major advantage.
"We have David Morin, a political scientist from Université de Sherbrooke, Marie-Ève Carignan, a media studies and communications scholar also from Université de Sherbrooke, Ghayda Hassan, a psychologist from UQAM, and myself working broadly in art-based pedagogy. These four disciplines have circled concentrically toward the prevention of radicalization. It's a collaborative process that allows us to bring different networks together."
UNESCO chairs function as thinktanks and bridges between universities, civil society and different communities around the world. Their aim is to address and help find solutions for pressing social problems.
There are currently 28 UNESCO chairs at 25 universities and colleges throughout Canada.
Landscapes of hate, hope and narratives of resilience
"I'd like to highlight the fact that the Government of Quebec is not only continuing to support us, but it has increased its level of support for the second mandate," Venkatesh says. "This funding has been instrumental to run our administrative offices and to ensure that our communications officers have the infrastructure and salary support to promote our work."
The UNESCO-PREV Chair publishes research, puts on professional development and training workshops and conducts capacity-building with stakeholders across society. Other aspects of its work include national and international networking between groups seeking to counter violent radicalism and extremism and sensitization campaigns for policymakers and members of the media.
Aside from being a full professor of inclusive practices in visual arts at Concordia, Venkatesh is a documentary filmmaker, founder of the Grimposium festival and conference series, and a musician in the bands Halka, Landscape of Hate and Landscape of Hope.
Venkatesh also co-founded Project SOMEONE (Social Media Education Everyday) in 2014 which works to build awareness and dialogue to combat discrimination and online hate through music and multimedia art projects.
All of these interests provide him with an impressive set of and tools and experience to bring to the table for the UNESCO-PREV Chair.
"We work with elected officials, with schoolteachers and directly with Indigenous and marginalized communities. We're building capacity on the ground and we need coordination at an administrative level. So, this government funding is fantastic, because it shows how we align with their own objectives and priorities."

Find out more about the UNESCO Co-Chair on the Prevention of Radicalization and Violent Extremism.
---