Concordia collaborates on a toolkit to help users confront biases, and combat social and racial profiling
Researchers at the university are playing an instrumental role in PROFILE and the fight against racism and discrimination.
Recent, high-profile events in the United States have sparked international protest against enduring, systemic racism. In many countries, the public is demanding concrete action to end profiling and its devastating effects on individuals and communities.
Canadian communities have not been exempt from the criticism. Despite the increasing number of reports to emerge in past years about racial profiling in Canada — particularly among police forces — few measures have been taken to remedy the situation. Few commitments have been made to fundamentally change the racist cultures that lead to these practices.
Galvanized by recent events, demonstrators have been rallying in Montreal and elsewhere to draw attention to systemic and ongoing problems of racial discrimination.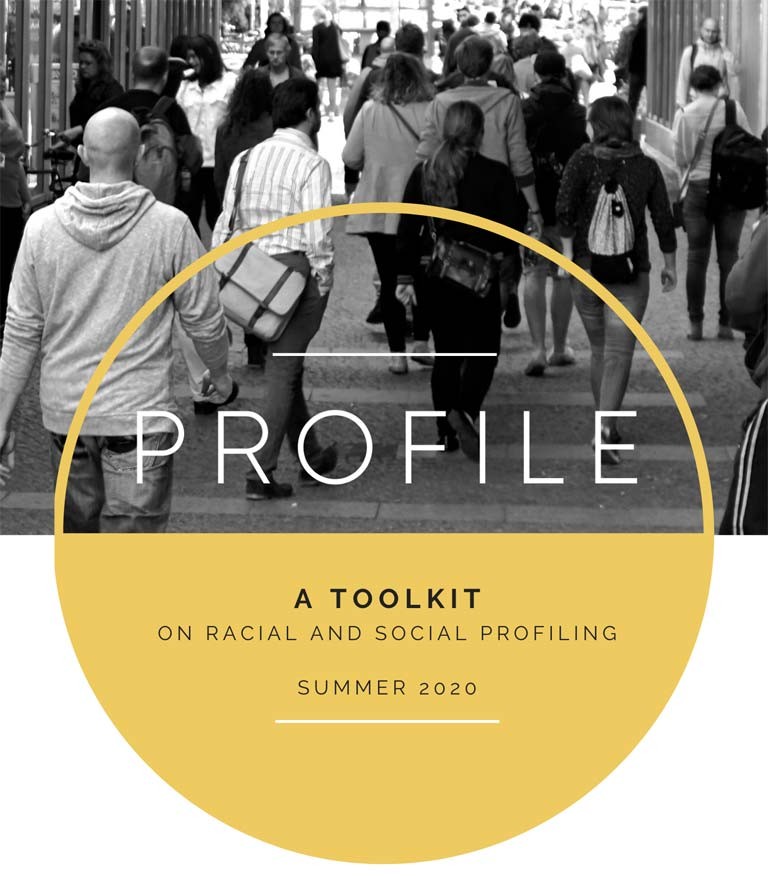 PROFILE Toolkit
The Canadian Commission for UNESCO (CCUNESCO), the UNESCO Chair on the Prevention of Radicalization and Violent Extremism (UNESCO-PREV), and Project SOMEONE (Social Media Education Every Day) are announcing the launch of PROFILE, a new toolkit aimed at combating racial and social profiling.
Vivek Venkatesh, professor of inclusive practices in visual arts in Concordia's Department of Arts Education, is a UNESCO-PREV co-chair. The UNESCO-PREV is a multifaceted project that develops tools for the prevention of prejudice, hatred, and its violent consequences. Venkatesh is also director of Project SOMEONE, a group which develops materials aimed at preventing hate speech and extremism.
"As we address these issues of racial profiling, we need to include the voices and stories of those who are most marginalized in our society," he says. "We need to use multi-stakeholder approaches to combat the insidious disease of profiling."
The analyses used and developed by PROFILE are based on several sources, including various published reports and data collected from online discussion forums. The PROFILE toolkit also draws heavily on interviews conducted by Venkatesh's team with artists, activists, law enforcement, social workers, and Indigenous elders.
Operating under the authority of the Canadian Council for the Arts, CCUNESCO — the third main collaborator on the PROFILE toolkit — works to improve public and social well-being. The first branch of CCUNESCO's focus is the building of inclusive communities.
The three collaborating bodies are working to fill an important gap in the fight against racial and social profiling. The PROFILE toolkit will help users confront the prejudices they consciously or unconsciously hold.
The project is geared especially toward community leaders, health providers, education stakeholders, and members of police forces.
PROFILE will be disseminated among members of CCUNESCO's Coalition of Inclusive Municipalities, and widely among other partners of the three collaborating groups.
The Need for Immediate Action
"Mental health, social services, public safety, public security, community activism and education must work together to rid ourselves of this terrible social ill," says Venkatesh.
Sébastien Goupil, secretary-general of the Canadian Commission for UNESCO, weighs in. "We should no longer have to convince anyone that racism is ravaging our societies. We know that profiling remains one of the most pervasive and pernicious expressions of this racism. It claims new victims day after day. Now is not the time for observations, but for action. We must unite our voices and our strength to produce concrete solutions. This is the whole intention behind PROFILE."

The multimedia version of the PROFILE toolkit is available on the Project SOMEONE website.
---