Concordia MFA candidate receives the 2022 Claudine and Stephen Bronfman Fellowship in Contemporary Art
Interdisciplinary artist Diyar Mayil wins the $60K award alongside UQAM's Rémi Belliveau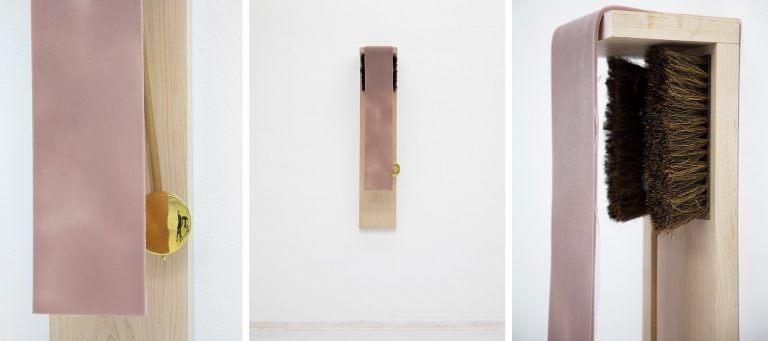 Diyar Mayil, an MFA in sculpture candidate at Concordia, and Rémi Belliveau, a master's candidate in visual and media arts at Université de Québec à Montréal (UQAM), are the 2022 recipients of the Claudine and Stephen Bronfman Fellowship in Contemporary Art.
The fellowships, each worth $60,000 over two years, are the most generous post-MFA awards for emerging artists in Canada. Each provides recipients with the recognition and support they need to refine their work and further their creative research at a turning point in their career paths — when they move out of academia and into the professional arts community.
The fellowships are awarded annually to two students enrolled in a master's or PhD program in the media arts or visual arts programs at Concordia's Faculty of Fine Arts and UQAM's Faculty of Arts.
"The financial support of the Claudine and Stephen Bronfman Family Foundation is invaluable to artists at the beginning of their careers," says Annie Gérin, Concordia's dean of fine arts.
"I want to thank the Bronfmans for their ongoing support; over the last 13 years, their fellowship has helped Montreal's artistic ecosystem flourish."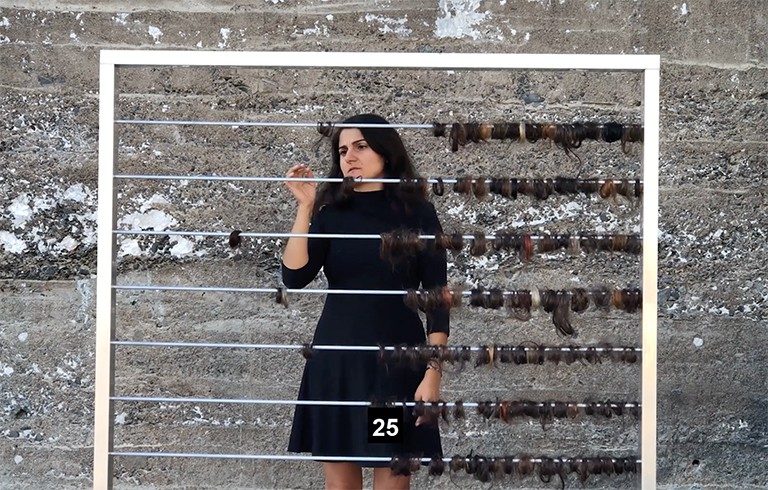 Diyar Mayil, Concordia's 2022 Bronfman fellow
Mayil remembers the summer before she started her MFA program at Concordia. She was living in London, England, immersed in the logistics of opening a new restaurant.
"I had less and less time to devote to my art. At this point, I said to myself, okay, I'm going to finish this project and quit all this. I'm going back to school to focus on my art."
The Concordia MFA program proved to be transformational. Mayil quickly rediscovered her artistic focus with the support of faculty, technicians and her peers.
"I'm so grateful for the support I received at Concordia. We have gifted teachers and technicians," she says.
"I feel so fortunate to have met my peers and mentors and I hope to have a lifelong solidarity with them, continuing to support each other on our separate journeys."
Graduating with a Bronfman fellowship, Mayil says she feels ready to follow through with the momentum she gained during her MFA studies and fully participate in the contemporary art world.
"The Bronfman fellowship grants me all I need to create and succeed," she says.
"I feel great about where I am at. I am ready to move on to the next step. It eliminates so many obstacles for me."
As one of the most generous fellowships available to emerging Canadian visual artists, this is a highly competitive award, Gérin adds. "I congratulate Diyar; she is incredibly deserving of this honour, and I know she will continue to have a positive impact on Montreal's art world."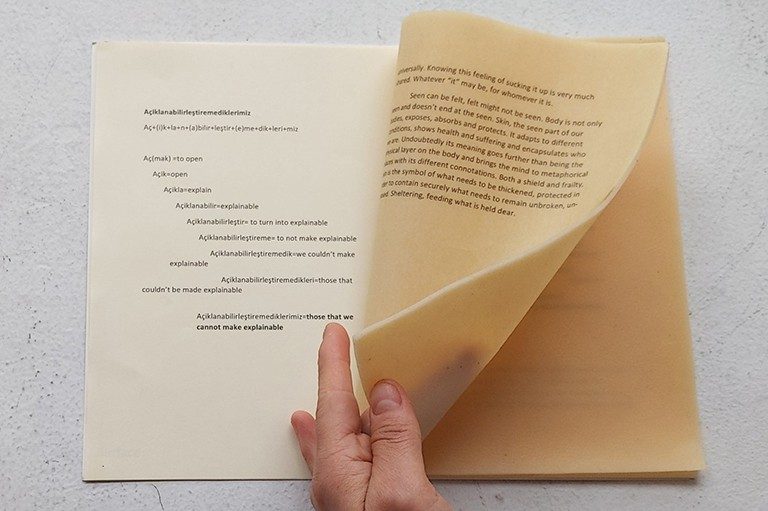 'I want to turn a feeling into material and look for an emotive response'
On top of the privilege of time, Mayil will have access to Concordia's facilities as well as technical and intellectual support. She plans to continue her research on the topic of displacement with studio arts faculty Kelly Jazvac, Leila Sujir and Ingrid Bachmann.
A decade ago, Mayil moved to Montreal from Istanbul to join her mother, who had come to Canada as a refugee. Consequently, themes of home, displacement, comfort, discomfort, adaptation and acceptance are recurring subjects in her practice.
However, Mayil reveals that she constructs her artworks to connect with people via feelings rather than life stories.
"I want to turn a feeling into material and look for an emotive response. I think it's more relatable because we all have feelings but might not be able to explore them through something too abstract or wordy," she says.
"We all have to live with feelings of discomfort. Discomfort stays as an aftertaste, a bad taste in the background, and yet you still enjoy your life."
Previous Claudine and Stephen Bronfman Fellowship in Contemporary Art winners
24 other exceptional artists have received the fellowships in the past 12 years:
2021: Leila Zelli (UQAM) and Nico Williams (Concordia)
2020: Heidi Barkun (UQAM) and Mara Eagle (Concordia)

2019: Céline Huyghebaert (UQAM) and Madeleine Mayo (Concordia)

2018: Frédérique Laliberté (Concordia) and Émilie Serri (UQAM)

2017: Andréanne Abbondanza-Bergeron (Concordia) and Martin Leduc (UQAM)
2016: Yannick Desranleau (Concordia) and Guillaume Adjutor Provost (UQAM)
2015: Velibor Božović (Concordia) and Myriam Jacob-Allard (UQAM)

2014: Marie Dauverné (UQAM) and Brendan Flanagan (Concordia)

2013: Nadia Seboussi (UQAM) and Kim Waldron (Concordia)

2012: Sébastien Cliche (UQAM) and Julie Favreau (Concordia)

2011: Aude Moreau (UQAM) and Pavitra Wickramasinghe (Concordia)

2010: Steven Bates (Concordia) and Véronique Savard (UQAM)

Find out more about Concordia's Faculty of Fine Arts.
---