Concordian Maxine Iannuccilli is a SSHRC Storytellers Challenge finalist
The PhD in psychology student will vie for a top-5 spot at the national social sciences and humanities competition in May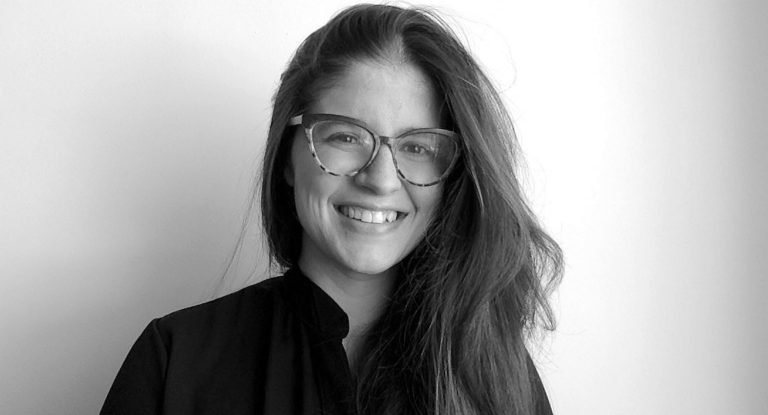 How can academics best render their work accessible to the public?
For Maxine Iannuccilli (BA 18), a PhD candidate in Concordia's Department of Psychology, the key is storytelling.
"Imagine going to a dinner and someone asks you, 'What's your research?' A lot of times, as students in academia, all this jargon comes to mind. You're stuck," Iannuccilli explains.
She is currently one of 25 remaining competitors in the annual Social Sciences and Humanities Research Council (SSHRC) Storytellers Challenge, which asks entrants to sum up their research in a three-minute or 300-word presentation. Each semi-finalist wins $3,000, plus the chance to present before a distinguished jury to be named one of the five winners, which carries an additional $1,000 prize.
"The SSHRC competition is an opportunity to convey my research in a way that can reach a broader audience," Iannuccilli says.
'Academic rigour, social justice and accessible science in equal measure'
A student at Concordia since her undergraduate days, Iannuccilli is currently focused on the origins of gender stereotypes in children.
"My research tries to understand how children acquire stereotypical beliefs about gender and then how those beliefs affect their behaviour, interests, attitudes, motivation and so forth," she explains.
"Finding out where these beliefs are coming from and how they develop is really the core of my general research and my SSHRC-funded research project."
So far, Iannuccilli's work has earned her a three-year SSHRC grant, totaling $105,000. Her project is housed at the university's Social Cognitive Development Lab.
"I am incredibly proud and unsurprised," says lab director Kristen Dunfield of Iannuccilli's recent success. Dunfield is associate professor of psychology in the Faculty of Arts and Science and Iannuccilli's supervisor.
"Maxine is an outstanding trainee who is a joy to work with because she is committed to academic rigour, social justice and accessible science in equal measure," she says.
"Her enthusiasm and curiosity are as evident in our day-to-day interactions as they are in this polished talk. Watching her grow as a scientist and scholar has been one of the most rewarding experiences of my time at Concordia."
For Iannuccilli, who hopes to complete her PhD next summer, the future is full of possibilities.
"I could continue pursuing postdoc research to then continue into academia. But I am also curious about the idea of going into the policy sphere and applying research in a policy or governmental level."
The competition's final five winners will be announced virtually on May 16 at the Congress of the Humanities and Social Sciences.

Learn more about Concordia's Social Cognitive Development Lab.
---