Concordia students compete in World Wildlife Fund Canada's environmental design challenge
Against groups from 42 other campuses, the university's team reached the final round with a pitch for a garden geared at new immigrants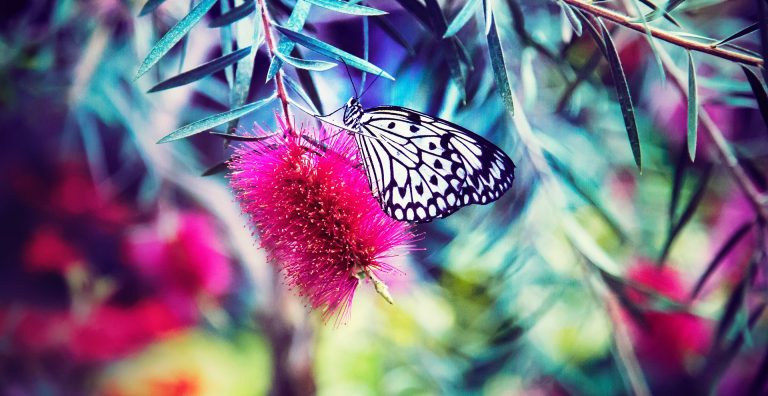 Concordia students Sevda Bostanci, Amrit Kaur, Natasha Lalonde and Aida Setbel represented the university at the recent World Wildlife Fund Canada (WWF-Canada) virtual sustainability challenge. Team Pine Marten, as the sqaud was called, advanced to the final round at the Designing Change for a Living Planet 2021 conference and competition on June 5.
The four students met and came together through their acceptance to the contest.
"I decided to participate because I wanted to be part of the change, dive into my passions and expand my skills in design and development," Bostanci says. "We developed teamwork, leadership, communication and public speaking skills all while representing our university."
Concordia's team joined more than 100 Canadian postsecondary students from 43 colleges and universities who took part in tackling environmental sustainability from a variety of fields and perspectives.
"Team Pine Marten is made up of students in four different programs: psychology, engineering, human resources and sociology," Lalonde says. "Being able to work with students both in Montreal and across the country was not only practical, but uplifting — especially at the end of such a difficult year of isolation."
The connections between sustainability and migration
This 2021 conference and competition launched by WWF-Canada took place over three half-days and wrapped up last weekend. Student participation in the conference and competition was supported by Concordia's partnership with WWF-Canada through the Living Planet @ Campus program, which was established to encourage students, faculty and staff to engage in meaningful sustainability opportunities on campus and beyond.
"Biodiversity and environmental conservation, both on and off campus, are issues that our community cares about," says Cassandra Lamontagne, sustainability coordinator for Concordia's Office of Sustainability. "This partnership with WWF-Canada has not only unlocked resources and opportunities for our community but has also been the inspiration for pilot events and programming."
Throughout the challenge, the participants were provided with creative tools, exercises and educational resources such as expert panellists to complete the challenge of designing a mobilization plan that leads to conservation action. The teams were each required to select an audience they wanted to mobilize, choose a conservation action and create a plan to motivate that audience to take that action.
According to Setbel, the members of Team Pine Marten wanted to develop their concept — a community garden called the Welcome Garden — at the intersection of immigration programs and sustainability.
"The audience that inspired us for this project was newcomers — specifically people arriving from outside of Canada to Montreal," Setbel explains. "A lot of 'integration' programs fail to integrate sustainability into their projects, and sustainability initiatives are not always accessible or inclusive to international participants."
The Welcome Garden would be a space where newcomers could learn about gardening, meet new people, practice language fluency, exchange knowledge about local practices and share food.
"Our idea involves international students at Concordia and a potential partnership with an existing community organization that either has underutilized land or already manages an urban agriculture program," Setbel adds.
'World Environment Day celebrated well'
Concordia's team members presented their idea to the first panel of judges in a preliminary round on June 5. Eight teams, including theirs, moved on to the final round and presented to the competition's final round judges, WWF-Canada staff and fellow students.
Based on practicality and ability to mobilize the target audience into action through creativity and innovation, one campus team would be awarded a conservation grant for their academic institution.
The jury based its decision on practicality, logic, creativity and innovation.
"I would definitely encourage Concordians to participate in such events as it's our responsibility to always do our part for the planet," Kaur says.
"It's really thrilling that our students are able to participate in this learning experience, with access to WWF-Canada mentorship and other university students across Canada who all share their interests," Lamontagne notes.
"Not only is building sustainable lifestyles vital for the survival of our planet, but it is a great way to connect to nature and to each other."

Concordia students can build their skills and experience in sustainability registering to become a WWF-Canada Living Planet Leader, or simply visit the Sustainability Hub to find out more about getting involved in sustainability on campus.
---