Concordia partners with Devimco Immobilier on the Next-Generation Cities Institute
The university will work with the real estate leader on developing sustainable, zero-carbon projects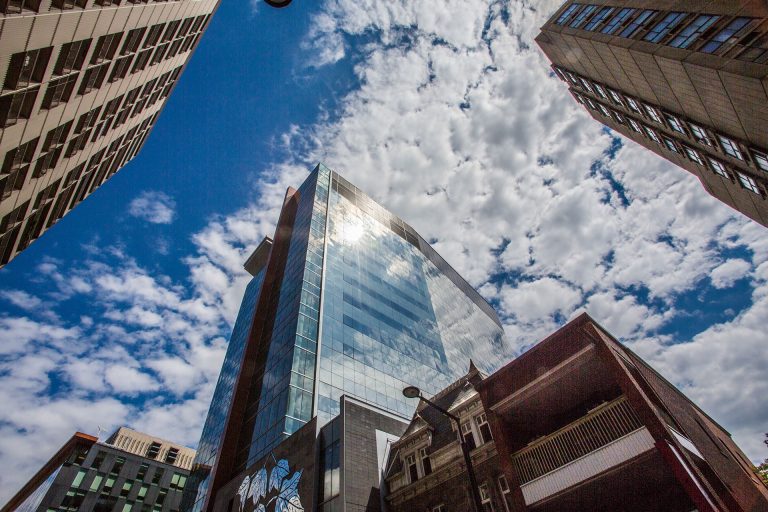 It's been just six months since Concordia launched the Next-Generation Cities Institute, and already it's emerging as a global leader in sustainable urban development. The institute's research on cities that focus on sustainable, zero-carbon infrastructure and quality of life aims to permanently transform urban communities around the world.
As developers are key players in the future of any city, Concordia recently partnered with Devimco Immobilier, a major Quebec real estate developer with an eye for sustainability.
"We are very pleased to welcome Devimco as founders of the institute and thank them for their support," says Carmela Cucuzzella, founding co-director of the institute and Concordia Research Chair in Integrated Design, Ecology and Sustainability (IDEAS) for the Built Environment.
"Developers play a crucial role in shaping the city. We look forward to designing new ways to increase sustainability of the built environment."
More than 200 researchers and creators from Concordia's four faculties are involved in the institute. They focus their work in three main areas of interest to ensure urban communities are equitable, inclusive, prosperous and sustainable: Built and Natural Environments; Mobile, Secure and Sharing Cities; and Design, Art, Culture and Community.
'True sustainability and excellent quality of life'
The institute has already taken on a number of lofty challenges, including citizen and stakeholder engagement via a gamified urban platform, the development of zero-carbon cities and buildings, the design of resilient communities and transportation systems, sustainable mobility concepts, and more.
With this new partnership, the institute will have the opportunity to facilitate and develop joint research projects with Devimco in those areas, as well as others, such as sustainable water and energy systems, design practices and the built environment, and innovative construction and infrastructure management.
"We are very proud to be working with Devimco to achieve such ambitious carbon neutrality targets for neighbourhoods," says Ursula Eicker, who holds the Canada Excellence Research Chair (CERC) in Smart, Sustainable and Resilient Communities and Cities at Concordia and is the institute's other founding co-director.
"Together, we can show how to build neighbourhoods that offer both true sustainability and an excellent quality of life."
For Serge Goulet, president of Devimco, joining the institute was a natural choice.
"In our real estate projects, we already focus on diversity and the creation of livable environments by applying sustainable development principles," he says. "Our partnership will allow us to do more."

Find out more about Concordia's Next-Generation Cities Institute.
---