Concordia biology professor is elected fellow of the Ecological Society of America
The century-old organization recognizes Pedro Peres-Neto for his research, leadership and international collaboration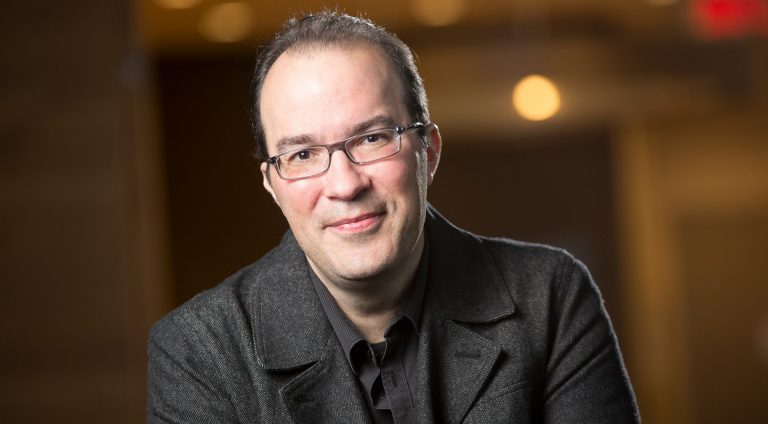 The Ecological Society of America (ESA) has added Pedro Peres-Neto, professor in Concordia's Department of Biology, to its esteemed list of fellows.
He will join other ESA members who have made outstanding contributions to advancing or applying ecological knowledge in academics, government, non-profit organizations and the private sector. Fellows are elected for life.
"It is an honour to be recognized by a professional society that is as big, as international and as renowned as the Ecological Society of America," Peres-Neto says.
"I started attending ESA meetings as a first-year PhD student, so it is especially meaningful to be acknowledged by the very place where I grew up as a professional."
According to the official ESA press release, the society elected Peres-Neto for his "innovative research in aquatic science, spatial ecology and multivariate statistics; for leadership and editorial service in scientific societies; and for international collaboration and outreach."
"I heartily congratulate Pedro on this impressive recognition of his research and commitment to the field of ecology, a cornerstone for environmental health and sustainability," says Selvadurai Dayanandan, professor and chair of the Department of Biology.
Peres-Neto and his Laboratory of Community and Quantitative Ecology examine complex patterns in nature, seeking to understand why species are where they are. Because much of ecological research is done on a large scale, such as the distribution of organisms over millions of years, Peres-Neto and the lab use quantitative frameworks and models to address complex hypotheses about the mechanisms and processes underlying ecological systems.
These quantitative tools and conceptual frameworks developed by Peres-Neto are often used by researchers in other areas, from astronomers to physicists to chemists. For this reason, Peres-Neto says the recognition from the ESA highlights his ability to create quantitative and conceptual frameworks that can be used by many in the pursuit of their own scientific discoveries.
Founded in 1915, the ESA is a nonpartisan, non-profit organization of scientists with the mission of promoting and supporting ecological science.
Peres-Neto and the other newly elected fellows will be formally recognized in a virtual awards ceremony at the ESA annual meeting in August.

Learn more about Concordia's Department of Biology.
---