Concordia's District 3 matches student talent with startups to accelerate innovation
The Design Lab teams up with a medtech company to shape its new branded identity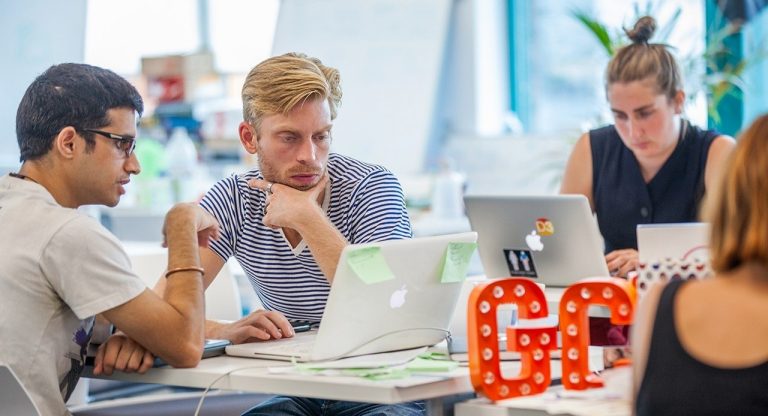 With most university classes happening remotely these days, experiential learning opportunities are in especially high demand.
Concordia's District 3 Innovation Hub is always looking to connect its startups with student talent. Entrepreneurs benefit from the effort and fresh energy students bring to the table, and they in turn gain valuable work experience in the process. District 3 offers several co-curricular placements across various topics such as design, management consulting, cyber-resilience and more.
One example is the District 3 partnership with Concordia's Design Lab (DART 498) special topics course, which began in 2017. Participating students get the chance to team up with a local startup to gain on-the-ground skills while helping the companies accelerate.
This fall, graphic design students Leila Gillespie-Cloutier, Jennifer Y., Emma Rodney and Sabrina Micozzi carried out a three-month branding project for academic credit for the emerging health-care company Affinité Instruments.
"I really appreciated the team's enthusiasm," says Ludovic Live, CEO of Affinité, a medtech startup focused on biosensing solutions in life sciences.
"It was a challenging project, and they really didn't let the scope intimidate them."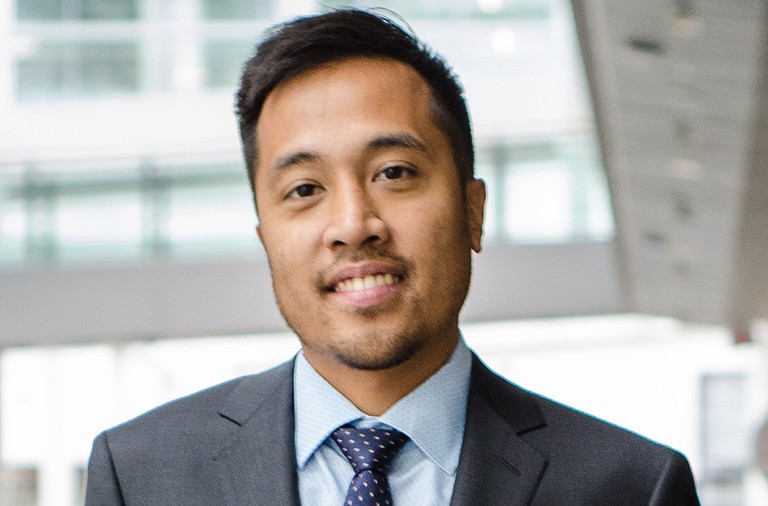 Ludovic Live, CEO of Affinité, a medtech startup focused on biosensing solutions in life sciences.
A chance to work on 'real-world business branding'
The four students took on the task of developing an identity system and collateral for the company — a new logo, branding guidelines, website landing page design and more.
"From our perspective, the process of working with the students made us rethink and ask ourselves what we are trying to achieve and what matters the most," Live adds.
Thanks to the students' work, Affinité has since debuted its updated branding with a vibrant new website.
For Micozzi, the experience was very worthwhile. "I would definitely recommend working with District 3 and other startups as a design student. This experience integrated my design thinking and skills into real-world business branding," she says.
DART 498 is taught annually by M. Wright, associate professor in Concordia's Department of Design and Computation Arts. Fall 2020 was the first time the university offered it entirely online. For the group of students who teamed up with Affinité, that meant dedicating 10 hours weekly to what amounted to a very successful collaboration.
The project was directed by Live and Affinité chief operating officer James Wei, alongside District 3's talent coordinator Alexandra Allen.
Summer Residency Program
Students looking to work with a startup in the coming months are encouraged to apply to District 3's Summer Residency Program. The program spans 12 weeks and enables undergraduates and graduates from all backgrounds to work in a multidisciplinary context by turning ideas into practical solutions for startups and corporate stakeholders. This is a full-time, paid internship opportunity.

Find out more about how to connect with a startup through the District 3 Summer Residency Program. The application deadline is March 12.
---