Concordia joins the National Council for Science and the Environment Leaders' Alliance
The university is the first Canadian institution to become part of this sustainability and energy education community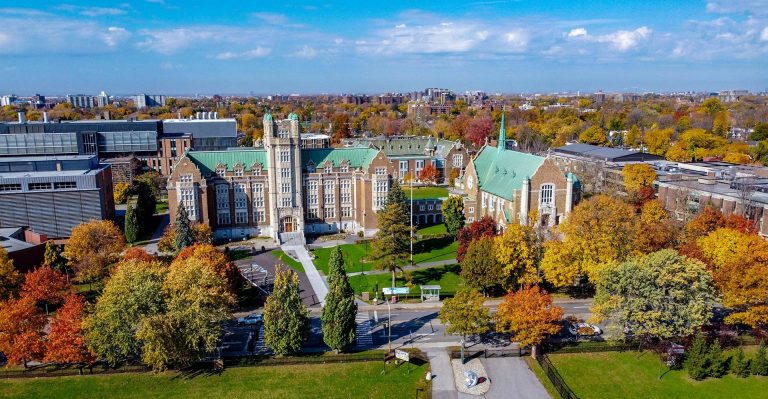 Concordia has taken a number of steps in the past year to uphold its commitment to greener futures — from adopting the United Nations Sustainable Development Goals (SDGs) to mapping out a road toward carbon neutrality.
Now the university has become the first Canadian institution to join the National Council for Science and the Environment Alliance of Sustainability and Environmental Academic Leaders (NCSE Leaders' Alliance).
Founded in 1990 as the Committee for the National Institute for the Environment, the NCSE aims to improve the scientific basis of environmental policy and decision-making. Working with scientists, educators, research institutions, policy-makers and business leaders, the NCSE fosters collaboration between creators and users of environmental knowledge.
Through webinars, briefings, publications and the NCSE network, it facilitates dialogue between researchers and policy-makers, notably with the United States federal government. Its goal is to ensure scientific research and knowledge inform policy and decisions.
"We're very interested in opportunities to increase the visibility of our researchers and enhance opportunities for learning, collaboration and networking," says Monica Mulrennan, Concordia's associate vice-president of research, development and outreach.
"NCSE membership includes access to communities of practice in sustainability education and in energy education. Along with the overall benefits of NCSE membership, these communities will be especially relevant to Concordia's commitment to advance the UN SDGs as well as our recently released Sustainability Action Plan."
"It's a great opportunity for Concordia to share its research and to benefit from international collaboration," adds Paula Wood-Adams, interim vice-president of research and graduate studies.

NCSE membership and Leaders' Alliance
As a member of the NCSE, Concordia will be part of an international community of environmental researchers and policy-makers. The NCSE also hosts a yearly conference and supports other collaborative research practices.
Members each have two representatives in the NCSE Leaders' Alliance, which meets monthly and currently includes more than 100 deans, directors and academic leaders of departments, programs and schools.
"Our two representatives are Damon Matthews and Annie Gérin," Mulrennan says. "I'm looking forward to working with them to ensure that the benefits of our membership extend to the wider Concordia research community."
Arts and the environment
Gérin is a professor of art history and dean of the Faculty of Fine Arts.
"At Concordia, there is a lot of scientific research related to sustainability being done," she notes. "But questions of sustainability also intersect with other fields in the social sciences, humanities and fine arts. Business, political science, ethics, sociology, design and art education are all necessary components of policy-making. They're needed for effecting the cultural changes that promote sustainability."
As a dean, Gérin works with faculty and staff to develop sustainable and eco-friendly practices for the work they do on campus. Together they work to facilitate students learning responsible practices to bring to the workplace when they graduate.
Like Gérin, Mulrennan notes that policy-making, teaching and non-scientific disciplines are a vital part of mobilizing scientific knowledge.
"The NCSE is dedicated to strengthening the role, and increasing the use, of science in environmental decision-making," she says. "It has a strong focus on interdisciplinary research, but it is also committed to scientific assessment, knowledge mobilization, stakeholder engagement, policy work, training and curriculum development."
A national leader
"Concordia was invited to join the NCSE based on its growing reputation in environmental and sustainability science," Mulrennan adds. "Our being the first Canadian university to do so speaks to our leadership in this area."
Indeed, the NCSE is planning to spotlight Concordia as its December Member of the Month.
"It's a chance for us to contribute to and learn from a network of academic leaders committed to improving the quality and effectiveness of environmental and sustainability research, education and training," Mulrennan says.
"I think that membership in NCSE will help Concordia reach its sustainability goals and support people in leadership positions responsible for policy-making," Gérin adds. "But it's a two-way street. Concordia has a lot of expertise to offer the organization as well."

Learn more about Concordia's sustainability initiatives.
---