COVID-19 stress is affecting how we use our screens, new study finds
Concordia researcher Najmeh Khalili-Mahani says age, gender and subjective worries influence what media we access as pandemic relief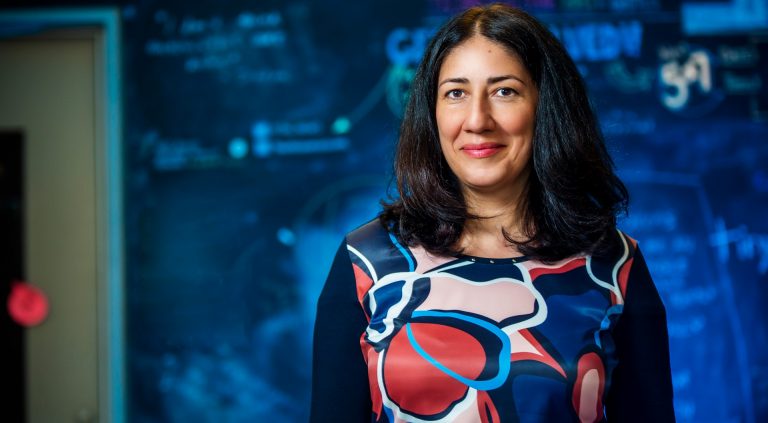 Where would we be without our video streaming services during this apparently endless pandemic?
According to a new study looking at the relationship between screen use and stress during the COVID-19 outbreak, Netflix, Amazon Prime, Crave and other streaming services would be the first things we take with us if (and when) we go into isolation. This is true across ages and genders.
But tastes diverge from there, says Najmeh Khalili-Mahani, the Concordia researcher who led the study with Amber Pahayahay, a visiting public health student from the University of Waterloo. In a survey launched shortly after the lockdown began in mid-March, Khalili-Mahani polled almost 700 respondents about their preferences, how they changed their screen usage and how they approached different screen-based media experiences. The researchers published their paper in the Journal of Medical Internet Research.
"Using media in a passive, distractive way was important for respondents," says Khalili-Mahani, a neuroscientist at Concordia's PERFORM Centre. "However, we found a significant difference in genders in terms of how they approach media and how they ignore it."
Women, they found, were more likely to use social media than men to cope with COVID-related stress. However, women, especially those over 55, were also more likely to ignore it if they found much of the content misleading or overwhelming.
A digital refuge?
The study builds on Khalili-Mahani's previous research into the relationship between screens and stress. It suggested that the strong link between stress and screen addiction was because screens provided a refuge from stress. "Our question in this new study was whether increased stress causes increase in screen use, and this is what we found to be true."
The survey begins by asking how stressed respondents are due to the pandemic, and then it has them evaluate whether their screen media usage has changed. Are they spending more time on social media, streaming more content, reading more online news, participating in more teleconferences? Respondents were categorized by age, gender, self-reported mental health and subjective stress level.
More than 90 per cent of respondents reported some level of stress. This led to increased use of Facebook, television, YouTube and streaming services.
Breaking the results down further, the researchers found the following:
Respondents who considered their mental health "not good" were twice as likely to prefer streaming services as a coping mechanism.
Women were twice as likely to turn to social media as men.
Under-35s were three times more likely to opt for computer or video games.
Over-55s were more likely to turn to network TV or print media.
Media, and especially social networks, were helpful in dealing with stress if they provided positive support and did not emphasize sensational or false information.
The authors also noted an age disparity in respondents' concerns about the toll of screen usage on their physical and mental health. Younger respondents — those using more social media and less print material — were more concerned about how screen time affected their physical health. Older respondents said they were more worried about the effects on their mental well-being.
Looking long-term
"This is the first time in our history that we are forced to be on screens as long as we are these days. Both older and younger people are reacting to this new reality," Khalili-Mahani says.
"We have not even begun to look into the health ramifications of our constant screen usage. Humans are adaptive, but it will take time for our bodies to adapt to this new normal."
The survey is still open and interested participants can take it here.

Read the cited paper: "What Media Helps, What Media Hurts: A Mixed Methods Survey Study of Coping With COVID-19 Using the Media Repertoire Framework and the Appraisal Theory of Stress."
---