15 Concordia disciplines are among the global best
The QS World Rankings by Subject 2020 also places the university's art and design programs in the top 100 internationally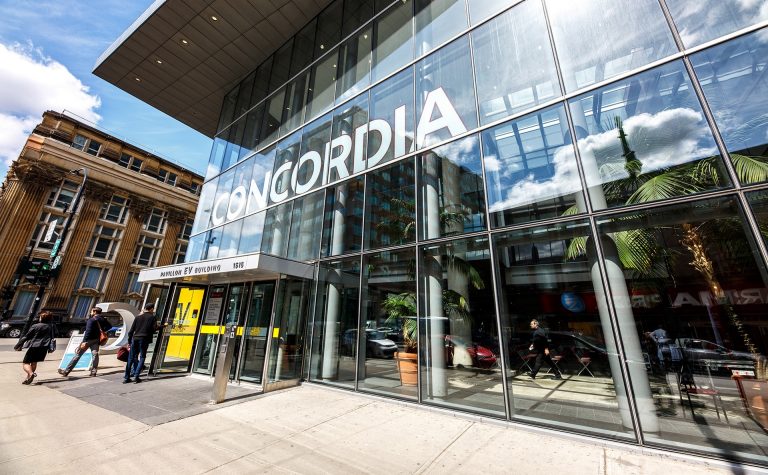 The competition to attract top university students around the world is stiff — and it's getting increasingly so each year. Yet Concordia continues to keep pace and even step up in its international reputation.
In the recently released QS World University Rankings by Subject 2020, Concordia increased the number of its ranked disciplines to 15 — up from 14 in 2019 — out of 48 subjects in total.
And Concordia once again made the globe's top 100 in Art and Design, tying for second among Canadian universities.
"I am pleased to see Concordia steadily moving up in international rankings," says Anne Whitelaw, Concordia's interim provost and vice-president, academic.
"We continue to strengthen the quality of our teaching and research. These rankings show that others are catching on to that reality. This is further confirmation of Concordia's international reputation and reflects our continuing successful efforts to double our research."
For this year's survey, QS ranked 1,368 international institutions, 146 more than in 2019. It considered votes collected from global academics and employers between 2015 and 2019.
Despite the growing number of institutions this year, Concordia advanced in five subjects: Communication and Media Studies, which also jumped two places to number four in Canada; Computer Science and Information Systems; Economics and Econometrics; English Language and Literature; and Sociology.
Concordia was ranked in the subject of Medicine for the first time, placing in the 551-600 spot worldwide.
The university maintained its position in four subjects, including Art and Design, where it remained in the 51-100 placement, as well as Business and Management Studies, Education, and Electrical and Electronic Engineering.
QS ranked Concordia in three of the five broad subject areas: Arts and Humanities, at 212, up from 230 last year; Engineering and Technology; and Social Sciences and Management.

To see the full listings, visit the QS World University Rankings by Subject.
---