New rankings recognize Concordia's strengths in teaching, research, international outlook and graduate employability
The university keeps its place among leading higher education institutions despite increased competition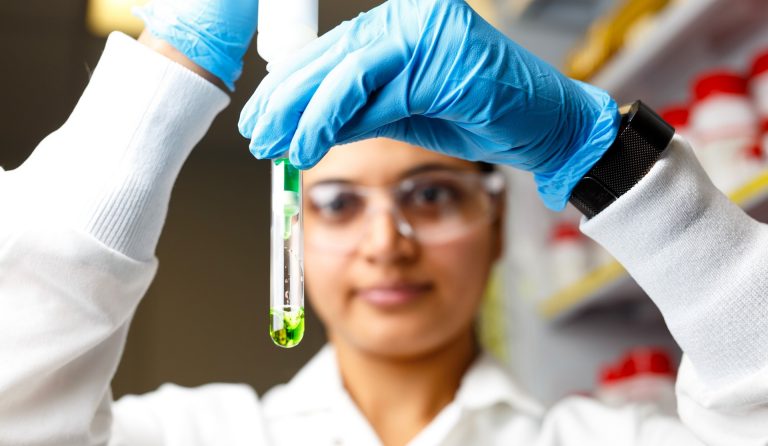 Three preeminent university rankings publications have reaffirmed Concordia's standing among leading international institutions.
In the face of a growing number of schools evaluated, Concordia maintained its position in the 2020 Times Higher Education (THE) World University Rankings and remained among the world's top 500 universities in the 2020 QS Graduate Employability Rankings.
In the Maclean's University Rankings 2020, Concordia upheld its 10th-place standing overall among 15 comprehensive universities.
Tougher competition
In the THE's 2020 rankings, the university placed in the 601-800 range, the same spot as last year. However, the rankings listed 11 per cent more institutions than the previous year, 1,396 in total compared to 1,258.
While Concordia held onto 22nd place in Canada, THE included 30 Canadian universities in 2020, up from 27 last year.
The university improved its scores in four of the five areas ranked by THE — teaching, research, citations and international outlook. It dipped slightly in one category, industry income.
Furthermore, Concordia's scores were above the median of all participating institutions for research, citations and international outlook — which was also the university's best ranking: 151st in the world and 11th in Canada.
International outlook factors the ratios of international students and faculty as well as the number of internationally co-authored scholarly papers. Concordia's score was almost double the global median.
"We pride ourselves for our diverse and international faculty and students, as well as our strong partnerships with institutions abroad," says Anne Whitelaw, Concordia's interim provost and vice-president, academic. "We believe that diversity only makes us stronger, and it's gratifying to know that others recognize this reality."
Graduate employability
In the 2020 QS Graduate Employability Rankings, Concordia placed in the 301-500 category for the third consecutive year.
This ranking compares university performance regarding graduate employability outcomes and prospects.
QS evaluated 758 institutions this year, a 15 per cent increase from last year's 660; QS only publishes results for the top 500 universities.
Concordia improved its score in four of five rankings categories: employer reputation, employer-student connections, partnerships with employers and graduate employment rate.
In the fifth category, alumni outcomes, Concordia scored almost identically to last year but actually improved its world rank from 225th to 210th — the university's strongest showing. The alumni outcomes indicator is based on the alma maters of graduates featured in over 150 published high-achievers lists.
This year, QS included 16 Canadian universities, one less than last year.
"These rankings confirm our strengths in very distinct areas — our teaching, research and international vision, and the employability of our grads — even in an increasingly competitive environment," Whitelaw says.
"We are continually working to improve everything we do and offer at Concordia. These shifts are steadily advancing our global reputation."
Holding steady
For the Maclean's University Rankings 2020, Concordia was listed 10th among 15 comprehensive universities for the fifth consecutive year.
The university improved in seven out of the 14 indicators and remained unchanged in four. Its highest rankings were for Social Sciences and Humanities Research Council of Canada (SSHRC) grants — second among comprehensive universities ­— and library expenses, which saw the largest improvement, moving up three spots to fourth this year.
Concordia improved in the following seven indicators:
Student awards, from 8th place last year to 6th this year
Student/faculty ratio, up one spot to 10th
Faculty awards, up one to 12th
Citations, up one to 8th
Library expenses, up from 7th to 4th
Library acquisitions, up one position to 12th
Scholarships and bursaries, up one spot to 9th

Four indicators remained unchanged:
Total research dollars, 10th
Operating budget,14th
Student services, 13th
Reputational survey, 6th

Concordia also featured in six of Maclean's program rankings for all Canadian universities, one more than last year. Three programs improved their rank this year. That included top 10 positions for engineering, at number eight, up from 13; and computer science, at number nine, up from 11.
The university's mathematics program also moved up from 19th to 17th spot. The other highlighted programs were education, ranked 11th, business, 13th, and psychology, 17th.

To see the full listings, visit 2020 Times Higher Education (THE) World University Rankings, 2020 QS Graduate Employability Rankings and Maclean's University Rankings 2020.
---