Concordia improves its international standing in 2 world rankings
The university is recognized for its top-tier learning environment, research performance and more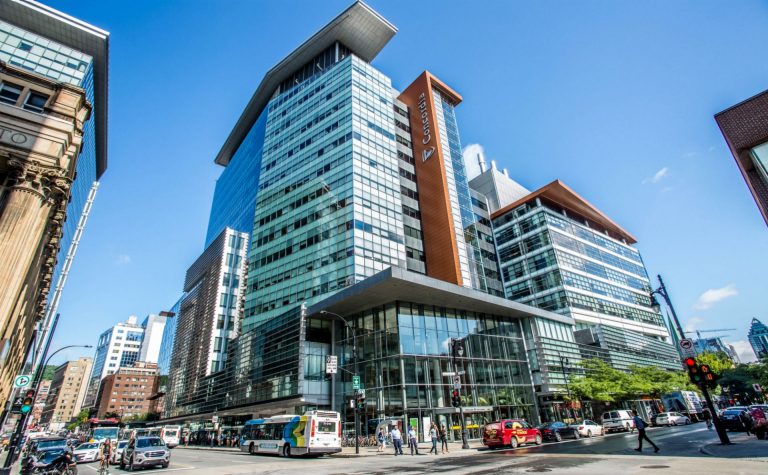 Concordia took a significant leap in the 2019-20 Center for World University Rankings (CWUR), released August 5, rising 144 spots to 575th of 2,000 universities ranked worldwide. It was the largest improvement among the 43 Canadian universities included.
In 2018-19, Concordia placed 719th out of 1,000 ranked institutions.
Concordia also moved into 22nd spot among ranked Canadian institutions, up from 24th out of 28 last year.
For the 2019-20 listing, the CWUR evaluated 20,000 degree-granting institutions of higher education, compared to 18,000 the previous year. From those, the CWUR ranked the top 2,000 research-intensive institutions.
CWUR also modified its methodology this year, shifting to an equal emphasis on the learning environment and research. In the past, it favoured research performance.
"I am pleased to see Concordia steadily moving up in international rankings," says Anne Whitelaw, interim provost and vice-president, Academic.
"We know that we're world class and that we continue to strengthen the quality of our teaching and research. This shows that others are catching on to that reality."
More subjects make the grade
Concordia also advanced in the 2019 edition of the Performance Ranking of Scientific Papers for World Universities, also known as the NTU Ranking, published by the National Taiwan University on July 8.
The NTU Ranking rates universities overall and also consists of six field-based and 24 subject-based rankings, expanding from 14 subjects last year.
In the overall ranking, Concordia kept steady in the 701-750 category, where it has been since 2017 when NTU expanded its global ranking to more than 800 universities from the previous total of 500.
In 2019, Concordia ranked in two fields, as it did last year. The university placed 280th in Engineering, up from 283rd in 2018, and remained in the 301-350th range in Social Sciences for the third consecutive year.
NTU ranked Concordia in nine subjects, three more than in 2018. The university was among the top 10 in Canada in five areas: Chemical Engineering, Civil Engineering, Computer Science, Electrical Engineering and Mechanical Engineering.
Concordia improved its global rank in three subjects: Computer Science, up six spots to 137th; Electrical Engineering, up four spots to 143rd; and Mechanical Engineering, up 13 spots to 206th. It maintained its position in Chemical Engineering, 301-350th, and Materials Science, 451-500th, and declined in Civil Engineering, down four spots to 141st.
NTU also ranked Concordia in three new subjects for 2019: Economics & Business, 208th; Psychiatry/Psychology, 272nd; and Social Sciences – General, 401-450th.

To see the full listings, visit 2019-20 Center for World University Rankings and NTU's Performance Ranking of Scientific Papers for World Universities.
---