CEO Magazine names the John Molson EMBA among the best in the world
The Concordia program ranks 2nd in Canada and 33rd globally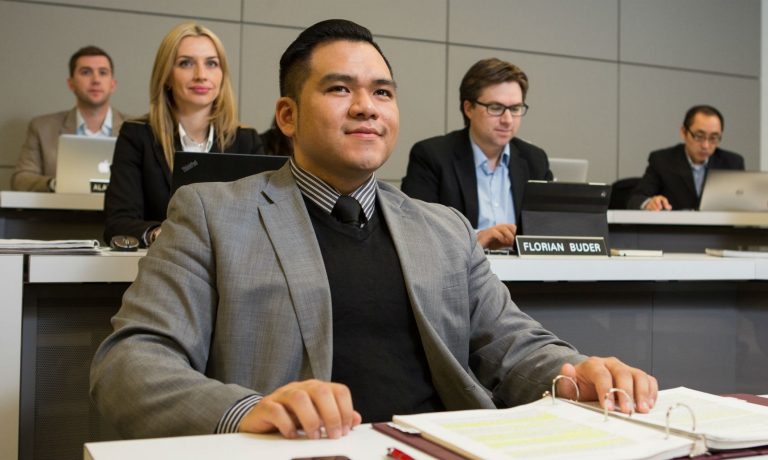 The John Molson Executive MBA is making an impression around the world. That's according to a recent announcement by CEO Magazine, which positioned Concordia's program 33rd on its 2019 global executive MBA rankings list.
"These results reflect the dedication of our talented EMBA faculty and staff who work hard to ensure that we consistently offer a world-class program," says Anne-Marie Croteau, dean of the John Molson School of Business (JMSB).
"It is truly gratifying when rankings recognize the quality of the education we offer our students."
The list is based largely on the quality of faculty, as well as international diversity, class size, accreditation and faculty-to-student ratio.
The Concordia program – Quebec's first EMBA offering – was just one of three Canadian schools to receive recognition. The University of Ottawa's Telfer School of Management and Simon Fraser University's Beedie School of Business ranked fourth and 49th respectively on the list of 57 Tier 1 EMBA programs.
CEO Magazine also evaluated MBA programs globally, dividing them into two tiers. Concordia was among the 85 schools named in the Tier 1 group.
These results add to JMSB's growing list of impressive rankings. In 2018, The Economist ranked the John Molson EMBA second in Canada. In addition, both The Economist and Bloomberg Businessweek recently named the John Molson MBA Program among the top 100 in the world.
Find out more about the John Molson Executive MBA Program.
---