This March break, research and video games come together at Arcade 11
New programming at Concordia's 4TH SPACE seeks to challenge public views of gameplay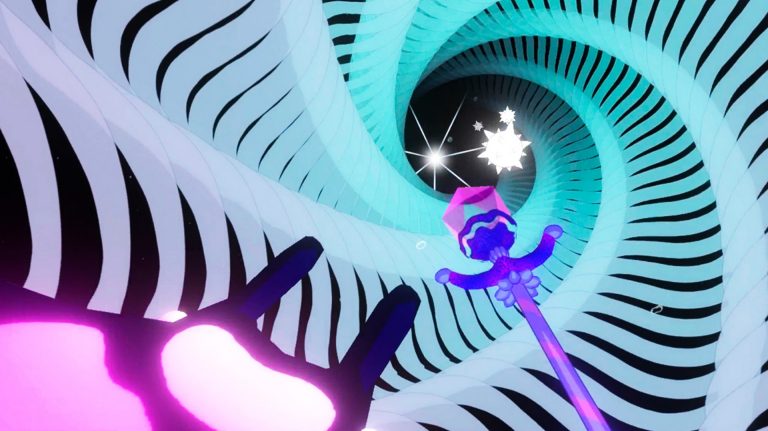 Traditional arcades often conjure up images of children playing popular video games like PAC-MAN and Dance Dance Revolution. It's an environment that's usually associated with fun — not a place where players investigate larger social issues.
Arcade 11, taking place from March 4 to 8 at Concordia, aims to challenge those expectations.
A regular highlight of the larger Montréal joue game festival, Arcade 11 is a five-day event put on by members of Technoculture, Art and Games (TAG) and the Milieux Institute for Arts, Culture and Technology.
This year's theme is research and research-creation, and organizers hope visitors walk away with an understanding that video games are capable of being a great deal more than just pleasurable pastimes.
"The way we work with games is unique and we would like people to understand where we're coming from," says Gina Hara, coordinator and creative director of TAG.
"Games are part of our culture and we need to acknowledge that their powers go beyond entertainment."
At the public event, participants will be able to test eight alternative video games. Members of TAG will also host a Playtest Corner where players can give their feedback on games that are still in development at the research centre.
Pippin Barr is associate director of TAG and assistant professor in Concordia's Department of Design and Computation Arts. What makes this iteration of Arcade 11 so exciting for him is the chance to introduce a vision of the place of video games in academic research.
"Where previous editions of the arcade have focused more on presenting the public with unusual games, this time we really want to show the thinking and serious work behind the creation and study of games," Barr says.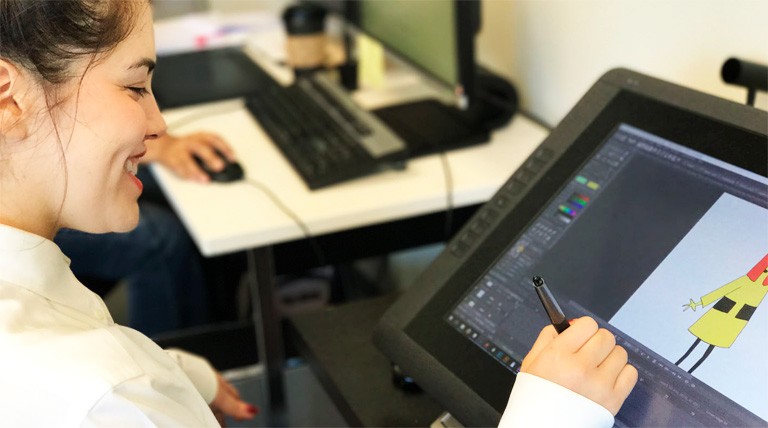 Paloma Dawkins, creator of Museum of Symmetry: "There are no rules here. Just enjoy."
New venue, same household name
Also new to this year's event is its location at Concordia's 4TH SPACE. Both Hara and Barr are excited to use the beautiful and versatile venue because it speaks to the real power of video games to capture the public's imagination.
"4TH SPACE is special because of its very literal connection to the public space around the university, which is representative of Concordia's striking integration into the city," Barr says.
"This meshes well with our vision of connecting the public more directly to the research activities taking place in all these buildings around us."
Hara notes that Arcade 11's name actually comes from the fact that TAG is located on the 11th floor of the Engineering, Computer Science and Visual Arts Integrated Complex (EV Building). She says they decided to keep the name despite the location change because the annual event is well-known in many circles.
"Arcade 11 has been so successful in communicating with kids and parents, as well as the general public, about what games can be," Hara says. "We like to think we have broadened the game horizons for many people in the past five years."
Sneak preview
Here are three games to look out for at this year's Arcade 11: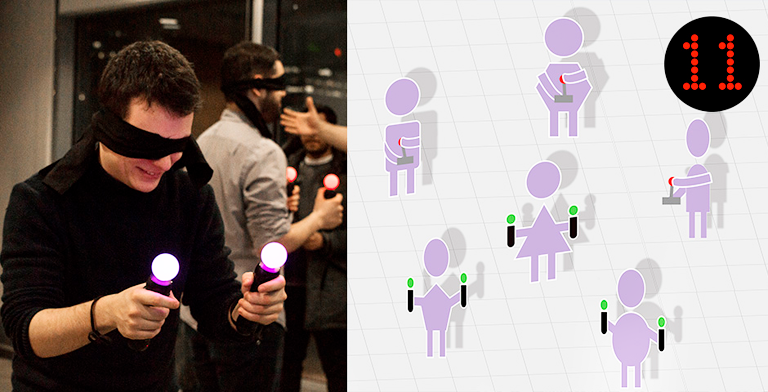 ctrl.me
Designed by Thomas Gauthier-Caron (BCompSc 18), a TAG member and Concordia alumni, ctrl.me challenges users to build intimacy and trust with their teammates because they play the game while blindfolded.
"This is a game in which one player literally controls the movements of another player with a standard video game controller," Barr says.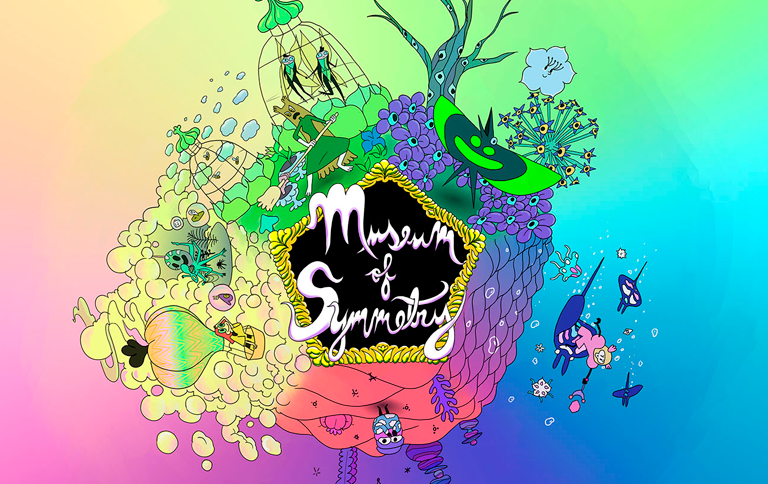 Museum of Symmetry
Artist Paloma Dawkins collaborated with the National Film Board to create this room-scale virtual reality experience that has no rules.
"Museum of Symmetry deals with the relationships between two- and three-dimensional representations of space," Barr notes.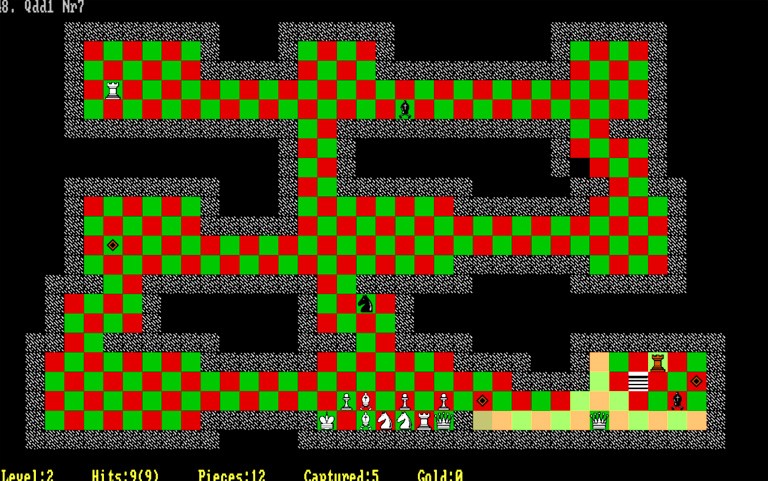 Chogue
Created by Barr and Jonathan Lessard, associate professor in the Department of Design and Computation Arts, Chogue investigates design methodology through the creation of a hybrid game.
"It's an examination of the idea of combining two games into a new one — in this case chess and the classic adventure game Rogue," Barr explains.

Arcade 11 will take place March 4 to 8 at Concordia's 4TH SPACE (1400 De Maisonneuve Boulevard West) on the Sir George Williams Campus. All events are free and open to the public.
---