Aifred Health and Nectar take home top honours at the IBM Watson AI XPRIZE milestone competition
Montreal startups coached by Concordia's District 3 continue to make major waves in the field of artificial intelligence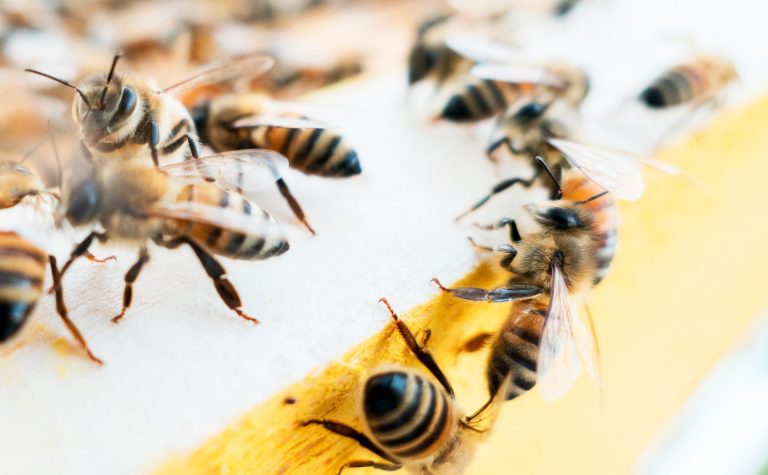 Two Montreal artificial intelligence startups sponsored by Concordia's District 3 Innovation Center won big at this year's IBM Watson AI XPRIZE milestone competition on Wednesday, December 5.
Aifred Health, which wants to use machine learning to improve the efficacy of treating depression, beat out nine other teams to be crowned the top competitor in the world and take home a $35,000 prize. Nectar, which seeks to use technology to help beekeepers improve honey bee health and the security of our food supply, won the $5,000 people's choice award.
"In last year's round of judging we were ranked number two in the world and number one in North America, and now we're number one in the world," says David Benrimoh, Aifred Health's co-founder and CEO.
The AI XPRIZE is a four-year competition that sees teams from around the world working on AI technologies that will "tackle the world's grand challenges" for a $5-million prize. The goal of the competition is to increase the development and use of AI applications.
The teams participate in three judging rounds over four years and are ranked each time, with the top ten teams invited once a year to present live for "milestone awards." Thirty teams from eight countries have advanced to the third round of the competition. Three District 3–sponsored Montreal teams were part of the top 10 — Aifred, Nectar and InnoVie Health, which aims to help hospitals optimize their services to improve their quality of care. There is a total of five Montreal teams in the top 30.
On Wednesday, this year's top 10 teams competed for the milestone awards during the 32nd annual Conference on Neural Information Processing Systems (NeurIPS) at Concordia's J.A. de Sève Cinema. They presented on their progress in determining how they will measure the success of their applications.
"The judges were very nice and asked really relevant questions about the technology, implementation and ethics," Benrimoh says. "It feels satisfying and respectful when you have good questions to answer."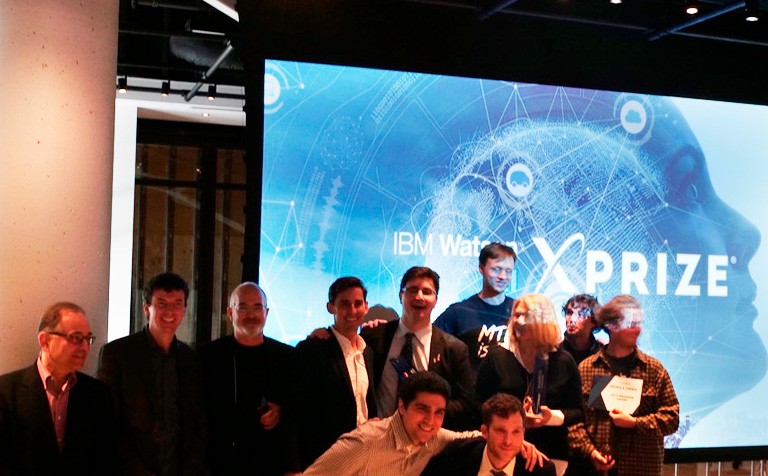 Montreal has become a strong AI city
Sydney Swaine-Simon, an AI zone fellow at District 3, notes that Montreal companies are overrepresented in the XPRIZE competition.
"It shows that Montreal has really become a strong AI city, and there are a lot of partners here that want to support the teams and help them accelerate and grow."
District 3 became a local partner for the AI XPRIZE in 2016, when the competition started. The startup incubator recruited teams in Montreal and provided resources and mentorships to the competitor teams "to maximize their potential," Swaine-Simon says.
He adds that the incubator wasn't sure what to expect when it became a local partner.
"But we recruited some really successful teams. It's really great that we're able to partner with them and help get them to where they are."
District 3 also announced at the event that it has joined AI Commons, a collective of artificial intelligence practitioners and beneficiaries who hope to solve some of the world's biggest challenges with AI technologies. It launches in 2019.
For the competitors, the next stage will be testing their technology in the real world in order to show off their results for the final judging round. Benrimoh says Aifred has clinical trials through the McGill University Health Centre slated to begin in late 2019, in order to test the efficacy of the platform. They've also scheduled smaller studies to begin in the next six months to see how doctors use the tool.

Check out the District 3–sponsored teams competing in the IBM Watson AI XPRIZE.
---