Concordia partners with 4th Irish university to provide outstanding exchange program
Bilateral agreements like this one with National University of Ireland Galway allow students from any discipline to spend an immersive term abroad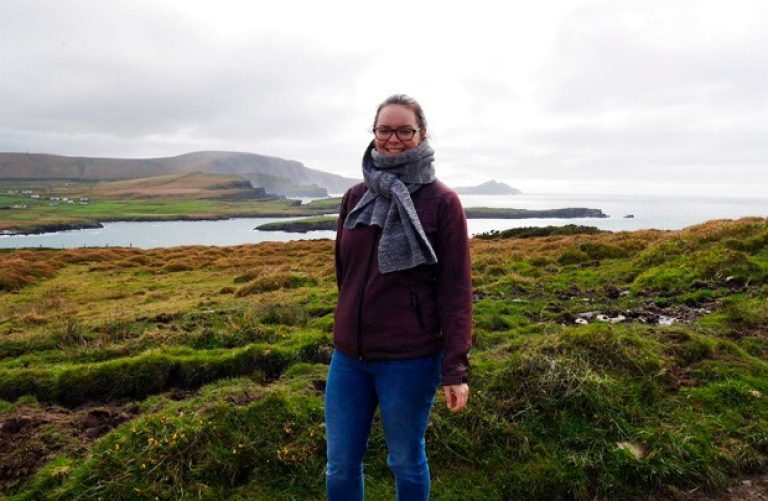 Known as the land of saints and scholars and steeped in a history as rich as its rolling landscapes, Ireland has long attracted tourists and students alike.

Now, Concordians interested in Ireland's heritage and its dynamic new cultural vitality can take part in a new exchange at the National University of Ireland Galway (NUIG), which sits in the centre of the small harbour city on the island's west coast. The NUIG is one of four Irish universities that hold bilateral student exchange agreements with Concordia International.
Michael Kenneally is the principal of the School of Irish Studies. Along with other members of the School, he has been instrumental in developing exchange programs between Concordia and reputable Irish institutions. He says this newest opportunity is a thrilling addition for students in all four faculties.
"Galway is the gateway to Connemara, the Irish language and the west, which is spectacularly beautiful."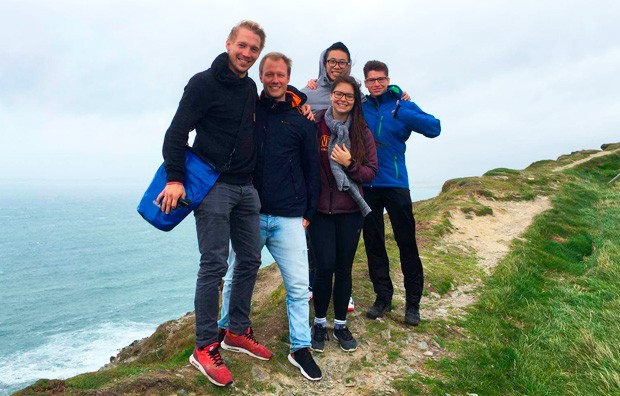 Photo courtesy of Marjolaine Rivest-Beauregard
A window into Irish culture
Kenneally explains that the city's unique culture differentiates it from other regions in the republic. Along with Rijeka, Croatia, Galway will be the European Capital of Culture in 2020.
"Galway has a vibrant music, culture and nightlife scene, as well as a great selection of restaurants," says Kenneally. "It is also the gateway to many nearby villages where Irish is still actively spoken."
Andy Lang, director of Concordia International, is happy to support the exchange agreements developed by the School of Irish Studies, and he's equally excited about this newest partner.
"It is very important for next-generation universities to integrate international collaborations and education into their offerings," he says.
While students in Irish studies enjoy special scholarships and funding for their trips to the country, all Concordians can take advantage of these exchange opportunities.
"To any student looking to go on exchange, watch out for travel bursaries such as the Quebec Mobility Bursary and the Graduate Student Mobility Award," Lang says.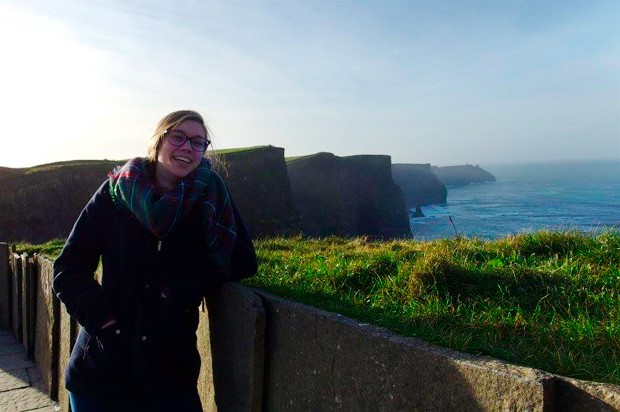 Sabrina White, a recent graduate in creative writing and history, studied at University College Cork (UCC).
Beauty, history and a common language

In 2016, Sabrina White, a recent graduate in creative writing and history, studied at University College Cork (UCC). The institution recently renewed its exchange agreement with Concordia after a very successful five-year trial period.
White chose Ireland for its beauty, lack of a language barrier and UCC's reputable history program.
"The cultural makeup of Ireland is incredible," she says. "The people are so kind and laid back. Cork is great because the music and bar scenes are wonderful, not to mention that it offers wonderful travelling opportunities, including the Cliffs of Moher, Dublin and Northern Ireland."
Fourth year psychology student Marjolaine Rivest-Beauregard also did an exchange at UCC in 2017, an experience she describes as inclusive and educational.
Photos courtesy of Sabrina White
"There was a huge international community and many of my classmates were from other parts of the world," she says. "You really felt like you were sharing this experience with people in similar situations."
Rivest-Beauregard notes that her time at UCC allowed her to appreciate how European and North American universities approach education differently. She also says UCC actively encourages international students to participate in student life through a variety of social clubs and sports.
"Being part of the sporting community meant many social gatherings," recalls Rivest-Beauregard, who joined a volleyball team. "I would hang out with both Irish people and internationals. It was this huge mix and what we brought to each other's lives was interesting and memorable."
Like White, Rivest-Beauregard enjoyed Ireland's music scene, pub culture and visiting other parts of the country.
"Pubs in Ireland are actually social and family environments during the day, and music and conversation with the locals are the main focus," she recounts. "I also did a lot of road trips, which is the best thing you can do to discover Ireland. It's such a small country that you can cover a lot of it by car."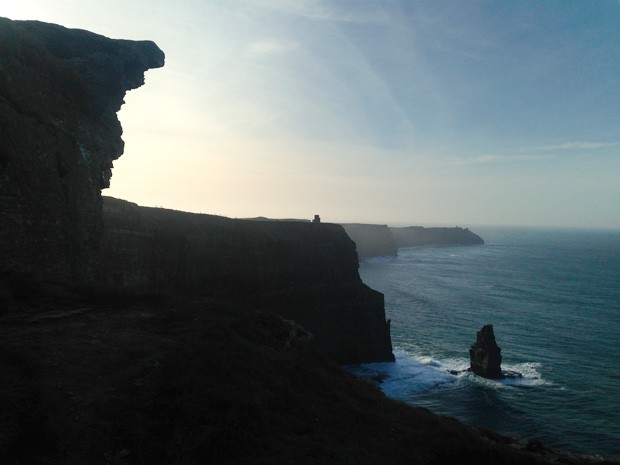 Photo courtesy Sabrina White
Strong partnerships
In addition to the NUIG and UCC, Concordia also has exchange mobility partnerships with the Dublin Institute of Technology and Maynooth University.
"They have all been excellent partner institutions for Concordia and we are excited to be able to offer a new opportunity to students through the NUIG," says Lang.
Both White and Rivest-Beauregard say they would definitely recommend an exchange in Ireland to anyone who is interested.
"It's a beautiful place with a long history," says White. "If you want to travel, it's also super easy to get around Europe. You'll get used to the rain, I promise."

If you're interested in spending a term at the National University of Galway, or any other university abroad, visit Concordia International.
For general inquiries, write to: studyaway@concordia.ca.
---